STOP TALKING: It's been a couple of years since the spot-on humor of The Shut-Ups was featured here. While visions of sugarplums danced in our heads, these dudes slipped out a new album named I Was Made for These Times. This sharp collection of six tracks, both as stand-alone songs and especially in the context of the past year or so, does a nice job of skewering the culture at large from multiple angles. Not that one should expect any less from the band: They've always crafted sharped-tongued power pop. The tunes function both as entertainment and as a lyric delivery system, so much so that it's difficult to imagine the band at all without their poignant words. To wit, "It's not that I'm infallible; it's just I'm never wrong," from the record's stand-out song "This Just Goes To Show." Check this out at shutups.bandcamp.com.
WALTZ OF THE NEW MOON: New-ish folk duo Common Currents was only able to perform live in the very beginning of 2020 (you know, before everything closed down) but still recorded a nice debut EP, which just came out a couple of weeks ago, titled Capsule, and it features three tracks of some of the freshest folk to come around in a while. Ironically, this freshness comes from the duo—Mary Margaret Cozart and Lizzy Farrell—reaching very far back. These tunes recall a particular type of nearly mystical folk that was popularized decades ago by The Incredible String Band, Bert Jansch (and, by extension, Pentangle), et al. This was a nice surprise to hear and I look forward to hearing more of where Common Currents goes from here. Listen in on this for yourself at commoncurrents.bandcamp.com, and follow along at facebook.com/commoncurrentsband and instagram.com/commoncurrentsband.
SPEED ZONE AHEAD: Depending on one's perspective, Athens musician Gary Eddy released his new album several months ago or just recently. I don't suppose it matters very much now that time (at least as far as release dates, etc. are concerned) stands still. Although recorded back in 2017, Gary Eddy's Original Band titled this album iSinglass: 2020 (another year blind) and featured Eddy on guitars and vocals, with a backing band composed of New Madrid members Alex Wooley, Ben Hacket and Graham Powers. Violinist Annie Leeth is featured on one song, too. Even though this runs a very tasteful 11 tracks, it feels longer and very much self-contained, as if there is no world in which this exists except its own. It's a deceptively mellow record that is best heard alone. The pacing is positively tortoise-like and any attempt to rush through it is a prospect doomed to failure. Best just to take your time with this one and let it seep in slowly. The songs are slow, melodic introspections that take on a particular resonance when heard in an uncrowded environment. Plug in at geob.bandcamp.com or find this on Spotify.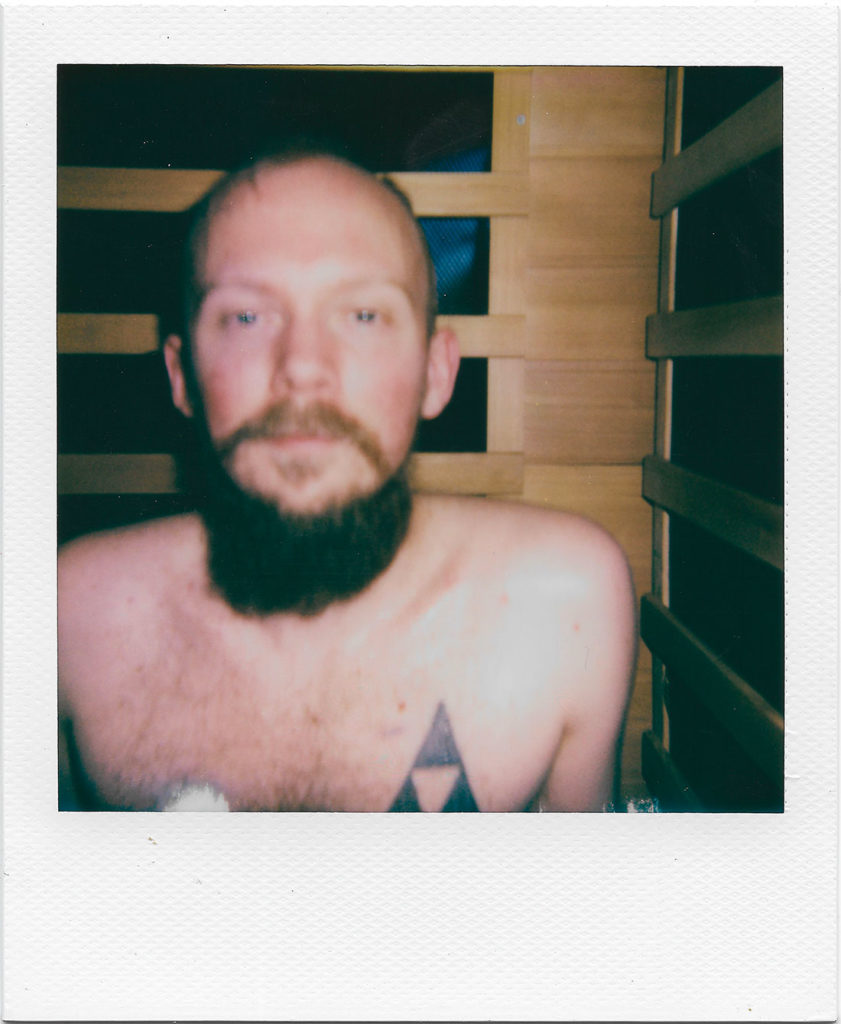 HOMEDRONE: It's been over a decade since Athens musician Christopher Henderson released any new music, but, over the past year, he worked hard, composed some new tunes and has just released a new collection. Assuming perhaps the most apropos title possible, A Season Inside, this six-song release follows Henderson through the re-recording of a couple of older tunes ("If That's the Way You Feel" and the very well-written song of anomie "Suburbia") as well as a few new ones. Most notable, and hence remarkable, is "Friend Or Foe," which Henderson describes as "a reaction to the increased division of the past several years." Thing is, the sentiment of this steadily burning track—which operates via low light and emotional fragility—can be applied to nearly any type of interpersonal division. Thus, what some might interpret as simplistic surface politics actually goes deeper and is richer for it. As a general rule, Henderson plays with atmospherics as much as melody, but this works well for his compositions, which, no matter their direction, always feel very intentional and opposed to haphazard acceptance of happy accidents. You can find this on YouTube (complete with visuals) and on Spotify.
HERE WE GO: HHBTM Records is celebrating the re-release of its original re-release of Oh Ok's collected recordings. The label originally released this set, The Complete Reissue, back in 2011. That pressing sold out quickly, but as of Feb. 5, fans and newcomers can grab this via vinyl, digital and even cassette tape. This set compiles the band's Wow Mini Album (1982) and Furthermore What (1983), as well as some choice live recordings and tracks for singles that were planned but never happened. The overt charm of Oh Ok was always that it didn't take themselves too seriously, and the songs—infectiously charged with both enthusiasm and amateurishness—remain pretty timeless. For more information, please see hhbtm.com and hhbtm.bandcamp.com.
Like what you just read? Support Flagpole by making a donation today. Every dollar you give helps fund our ongoing mission to provide Athens with quality, independent journalism.