Read This First: Oh my, people. The boys in New Madrid are delivering a fine and tasty album, titled Sunswimmer, next month. (Read the Flagpole review.) It comes courtesy of local New West Records imprint Normaltown Records. Way back many years ago, Peter Buck used to do these interviews where he'd rave about some band out of Nebraska or Oklahoma City or someplace and, even though you'd never heard it, you knew implicitly he was talking about about a guitar-based band with one foot in college-radio new wave and the other in an American history book. That's what Sunswimmer sounds like. It buzzes and wails and sweeps and moans and pulses. To steal another bit of R.E.M. marginalia, it's a "a little bit of uh-huh and a whole lot of 'oh yeah!'" New Madrid opened the first night of the Drive-By Truckers three-night 40 Watt Club stand last week, and will play a proper release show of its own at New Earth Athens on Saturday, Mar. 1 with The Woodgrains and Memphis, TN band Spaceface. Check out our feature story in next week's paper, and visit facebook.com/newmadridband.
Cast a Shadow: It's time now to start prepping your videos for the upcoming Sprockets Music Video Festival. This is the event's ninth occurrence, and is split in two parts: the Georgia Music Video Show and the Sprockets International Music Video Showcase. Screenings will happen at Flicker Theatre & Bar, 40 Watt and Ciné. Awards will be given for Best Music Video, Best Georgia Video and Audience Choice. The early deadline for entries is Apr. 1, and the late deadline is Apr. 15. The entry fee is $25 either way. Got any questions? Head to filmathens.net and set your little heart at ease.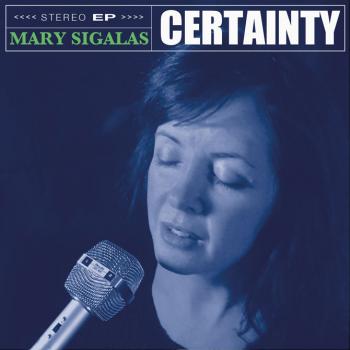 Doot-Do-Doot-Doot: Athens jazz singer Mary Sigalas will release a new EP, titled Certainty, at Hendershot's Coffee Bar on Thursday, Feb. 20. The show starts at 8 p.m., and her live band will feature both Trey Wright and Carl Lindberg from Athens jazz combo Squat, as well as drummer Marlon Patton. (The backing group will also perform as a trio, sans Sigalas, at this show.) Sigalas reports that the record features five tracks total, combining two of her originals with a few classic selections. I hunted around and finally managed to locate two of those (Duke Ellington's "Caravan" and the now-standard Matt Dennis/Earl Brent composition "Angel Eyes") over at reverbnation.com/marysigalas. In other news, Sigalas reports she's planning a tour of Ireland for August of this year and has plans for some other road dates, too.
Party Party Pardners: A tip of our 10-gallon hat is due to the Georgia Theatre for its nomination for an Academy of Country Music award this year. The ceremony will happen Sunday, Apr. 6 at the MGM Grand Garden Arena in Las Vegas. The category the Theatre is nominated in is "Venue of the Year: Small Capacity," and it's up against the stellar Moody Theatre (Austin, TX), as well as the American Music Theatre (Lancaster, PA), Cape Cod Melody Tent (Hyannis, MA) and the Boston, MA location of the House of Blues.
Personnel Dept.: When I was gushing over Scab Queen a couple of weeks ago, I neglected to say that the project also now features a dude I mentioned last week in a different context, Alec Livaditis. He's alongside Scab Queen founder Michael Lauden and matches his cello and looper—literally a device that makes musical loops—to Lauden's eight-string guitar and looper. The upcoming split EP between Scab Queen and Atlanta's Snowbride comes out Feb. 28. Carry on via facebook.com/scabking.
Check It: Local band Check the Signs has released its first album. It's titled Along the Way, and the first single from the album, the tenderly beautiful "Keep the Angle Wide," was mentioned in these very pages mere weeks ago. Although joined occasionally by other musicians for recording purposes, the core of the band is the local Towe family—longtime Athens musicians Scott (bass) and Mindy (keyboard, saxophone, flute and clarinet) and their kids Mason (drums) and Lauren (keyboard, saxophone and clarinet). The 18-track record is available locally at Wuxtry Records, or you can drop the band a line via Facebook at facebook.com/CheckTheSigns and get it directly. I personally recommend you do one or the other soon.
The Beat Goes On: Athens drummers Mark Cooper Smith and Eddie Glikin began a fund in the immediate aftermath of the passing of Herb Guthrie last year to benefit young drummers in the local community. It's named the Herb Guthrie Drumming Scholarship Fund, and its first plan is to send two young local drummers to Nuçi's Space's Camp Amped this summer. There's a benefit for the fund happening at Hendershot's Sunday, Feb. 23 featuring performances from The HEAP, Dangfly, the Caroline Aiken Band, John Keane, Ike Stubblefield and other special guests. The show runs from 7–11 p.m. The aforementioned album by Check the Signs is also dedicated to the memory of Herb Guthrie. Between that and this, it's pretty much assured he'd be as well pleased as he is well remembered.
Got a local music tip? Send it to threatsandpromises@flagpole.com.
Like what you just read? Support Flagpole by making a donation today. Every dollar you give helps fund our ongoing mission to provide Athens with quality, independent journalism.