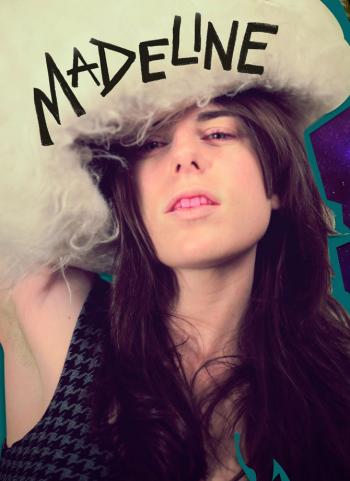 Listen Closely: A new track by Athens songwriter Madeline Adams (a.k.a. Madeline) was released in concert with Eugene, OR's Quickest Flip artists collective and the magazine of the same name. It's a very pretty and gentle track titled "Parents Houses," and it has a nice bit of lush arrangement happening. One caveat, though: it sounds almost identical to soft-pap pusher Christopher Cross and his smash 1980 hit "Sailing." So, go with God on this one. Listen in on Homedrone, and catch Madeline live this Thursday, Dec. 5 at Flicker Theatre & Bar, where she'll perform as part of the annual Schlitzmas happening. Read more about that over here. Learn more about Quickest Flip via quickestflip.com, and dig Madeline herself over at madelinesongs.com.
From the Credit Where Credit is Due Department: When news broke last week that AthFest founder and director Jared Bailey was stepping down from his role in the organization after 18 years, I took a few moments to pause. Bailey has been responsible—either in whole or in part—for many things we take utterly for granted in the Classic City music scene. There's AthFest and its multiple avenues of community outreach, of course, but also the 40 Watt Club (which grew exponentially underneath Bailey's co-direction with partner Barrie Buck) and this very paper you're reading right now: Bailey founded Flagpole in 1987. He was also among the first to recognize the arts and entertainment potential of the onetime ghost-town-at-night west end of downtown Athens, the thriving existence of which we take as a given every day. Bailey will continue to serve in his role as Athens-Clarke County commissioner for District 5. So, I'm taking this moment to publicly thank him for all he's done over the years, his tireless behind-the-scenes work and his willingness to take on roles and tasks that others can't or won't. Here's to the future!
Have a Blippy, Bloopy Christmas: Longtime local experimental new wave artist Jon Lester (Refuse Factory, Radio:Tahiti) will host his annual holiday show at Little Kings Shuffle Club Thursday, Dec. 12 at 9 p.m. Billed appropriately as "Jon Lester's Fifth Annual Holiday Racket," the show will feature performances by In Sonitus Lux (featuring Serson Brannen), The Honey Sliders and the live debut of Lester's new project, Pinqual. An early demo Lester has provided sounds tuneful and timeless and falls completely on the side of his more accessible work. Check it out at facebook.com/Pinqual.
Right Click to Save: In an age where the distribution of so much band information has defaulted to Facebook, Tumblr, Twitter and other social media platforms, it's almost quaint to think of bands having dedicated websites. It's also incredibly convenient and thoroughly appreciated when they do. So it's no stretch of kindness for me to feel disposed to point you toward the New Sound Of Numbers' new website. Its simple layout is clean, readable and thankfully free of anything that will slow your browser down. And with the amount of killer press the band has been getting lately for its newest album, Invisible Magnetic, I predict the traffic will increase exponentially. Which is a big number, indeed. Visit now at thenewsoundofnumbers.info. In other news, the band will play Flicker this Saturday, Dec. 7 as part of the aforementioned Schlitzmas festival.
Gimme Dat Ding: There's an open community yard sale happening at the 40 Watt Club Saturday, Dec. 7 from 11 a.m–5 p.m. Items ranging from clothing to books to records (woo-hoo!) will be available, and anyone is welcome to rent a space and participate. The bar will be open, too, and baked goods will also be sold. In related news, don't forget that this is also the day of Nuçi's Space's ReWired Gear Sale happening noon–4 p.m., when you can stock up on all sorts of secondhand gear, from guitars to school band instruments. Folks, if you put your mind to it, you could complete all of your holiday shopping on this single day. Put your mind to it and visit facebook.com/40WattClub and facebook.com/nucisspace for more info.
Just the Facts: Dodd Ferrelle and his wife Cameron Bliss Ferrelle have teamed up creatively to produce a children's book titled If You Were a Jellybean. It was written by Dodd and illustrated by Cameron, and is described as an "interactive conversation in print." There are sections on animals, seasons, colors and more, and it is designed to be a keepsake item. The two are conducting a pair of local appearances promoting the book; the first one is Tuesday, Dec. 10 at the Front Porch Bookstore (102 Marigold Ln.) in Winterville from 6–8 p.m., and the next one is at Athens' own Avid Bookshop on Saturday, Dec. 14 from 10:30–11:30 a.m. Preview the book and get more information at ifyouwereajellybean.com.
Got a local music tip? Contact threatsandpromises@flagpole.com.
Like what you just read? Support Flagpole by making a donation today. Every dollar you give helps fund our ongoing mission to provide Athens with quality, independent journalism.