Everyone's gonna try to slide through this current batch of days under the radar, because spring break will bust everything wide open next week. For college students, it means things totally unfit for print, and for the workin' stiffs, it means a few days of easy parking downtown. Bloom where you're planted, people. While you're waiting to bloom, take a peek at this week's Athens music news…
Sha-La-La-La: It's been more than a minute since we heard anything from the Werewolves camp, but the band reports that the long-awaited vinyl pressing of its most recent album, Georgia, is finally back from the pressing plant after numerous delays. Those who pre-ordered a copy (over eight months ago!) can expect it soon. If this describes you, and you'd like your copy mailed to you, drop a line to athenshorseparty@gmail.com to reconfirm your address. Local deliveries will be done via bicycle, but everyone else should drop a line, too. Copies are also available at Wuxtry Records and Low Yo Yo Stuff. In other news, the band is releasing a new EP soon at the same Bandcamp address as part of a new series of free EPs from the Athens Horse Party label. Speaking of which, labelmate El Hollin is currently working on a new album, Wyatt Strother of Werewolves and Dena Zilber of El Hollin will tour together next month to promote the label and Werewolves has plans for a full-on tour of the West Coast, Southwest and Texas in May. Keep up with all the latest at athenshorseparty.com.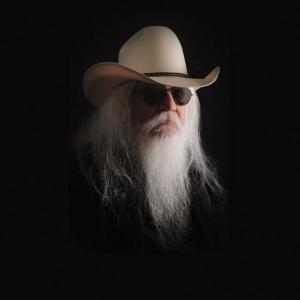 A Tip of the Top Hat: The former Athens Americana Festival has been re-branded this year as the Twilight Americana Music Festival and has a damn impressive lineup. The event will happen the weekend of the Twilight Criterium, Apr. 25–28, and will feature the legendary Leon Russell, Deer Tick, Mike Cooley, Leftover Salmon, Larry Keel, Lera Lynn, Jim White, Dave Marr, The Darnell Boys and more. Performances will take place at the Georgia Theatre, Green Room, 40 Watt, Little Kings Shuffle Club, The World Famous, the Melting Point, Hendershot's and the Twilight Americana Stage at the Criterium. Tickets are slightly more complicated this year: Early bird (as in right now) passes will run you $50 (VIP tickets come with appropriate bonuses and are $125) but the Leftover Salmon performance costs an extra $10 in addition to your pass, no matter which route you take. Head to athensamericana.com and facebook.com/TwilightAmericana for all other info.
Treat Yourself Right: I've never been one to go in for cornball feel-good-isms, which usually ring in my ears like giant bells of insincerity that herald the achievement of the speaker more than they seek to edify the listener. But you can believe me 100 percent when I tell you that I wholeheartedly endorse the efforts of Celest Divine. The Athens musician and poet regularly sends email updates to her subscribers filled with inspirational wisdom, healthy living tips and other types of general goodness, not self-referential hype. A few years ago, I was skeptical, but now I look forward to hearing what she has to say. Her spoken word and music combo African Soul, which was reportedly recording a new album as recently as last summer, performs Thursday, Mar. 14 at Georgia Bar. If you'd like to subscribe to her newsletter, drop a line to CelestNgeve@gmail.com, and to hear her music and poetry, visit celestngeve.com.
All the Livelong Day: The unfortunately named but impeccably organized Up Your Athens Punk Fest will return to the Caledonia Lounge on Saturday, Mar. 23. Spearheaded by Tandi Murphy-Hall of local punks Triangle Fire, this is the fest's third trip around the sun. It's still super inexpensive ($1 for those over 21, $3 for those under) and is all ages. Fifteen local and regional bands are confirmed, including El Chupaskabra, The CoDependents, Hermits of Suburbia, Ganges Phalanges, Gripe, Grim Pickins & The Bastard Congregation, Food Clothes Shelter, Los Meesfits, The Fact, SheHeHe and more. Doors open at 5 p.m., and the show starts at 6 p.m. Seriously, it starts at 6 p.m. I've seen Murphy-Hall in action in the past, and her schedule runs on time, every time. So, do your part and be there.
This-'n'-That: Eureka California looks set on undertaking a tour of Europe between late March and early April. Here's to successful shows and a safe journey… Josh Smith from local punks Burns Like Fire has a new project underway named SINS that is reportedly straight-up, old-school hardcore, but nobody has heard anything from this outfit yet, so I guess we'll just wait and see… Kendrick Lamar's show at UGA's Tate Center Grand Hall is sold out… In other University Union news, the student activities organization currently features one of the most incredibly sparse yet satisfactorily confusing websites of any UGA organization to date. See for yourself at ugaunion.wordpress.com… Do yourself a favor and catch The Common People Band at the Melting Point on Friday, Mar. 8. The long running Athens R&B group specializes in classics and standards and is just an all-around special feature of our Classic City.
Like what you just read? Support Flagpole by making a donation today. Every dollar you give helps fund our ongoing mission to provide Athens with quality, independent journalism.