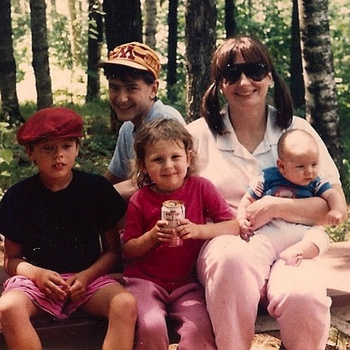 Reded, the new EP from recent Athens transplants Hand Sand Hands, is a two-track, 11-minute affair that gives new meaning to the word "succinct." To the band's credit, Hand Sand Hands accomplishes as much in these two brief tunes as most bands do on an entire full-length.
"Jasem Das Seine" opens the EP in propulsive fashion, all fuzzed-out loops, disintegrating backing beats and rapturous skyward melody. It's a terrific blend of the organic and the electronic that relishes in the former's imperfections while exposing the beautiful, inherent flaws in the latter.
"June 21st Hymn" is a mellower affair, but no less immediately effective; what sounds like a sample of a ringing bell underlies a sparkling keyboard drone, some fuzz bass and a full-but-faraway vocal performance that calls to mind the best tracks from Animal Collective's Sung Tongs (the height, I think, of that group's creative arc). OK, so it'd be nice if Reded lasted a bit longer: As is, it's a bit of a tease. Still, it's got me excited for what's next. Welcome to town, y'all.
Stream the EP on Bandcamp.
Like what you just read? Support Flagpole by making a donation today. Every dollar you give helps fund our ongoing mission to provide Athens with quality, independent journalism.