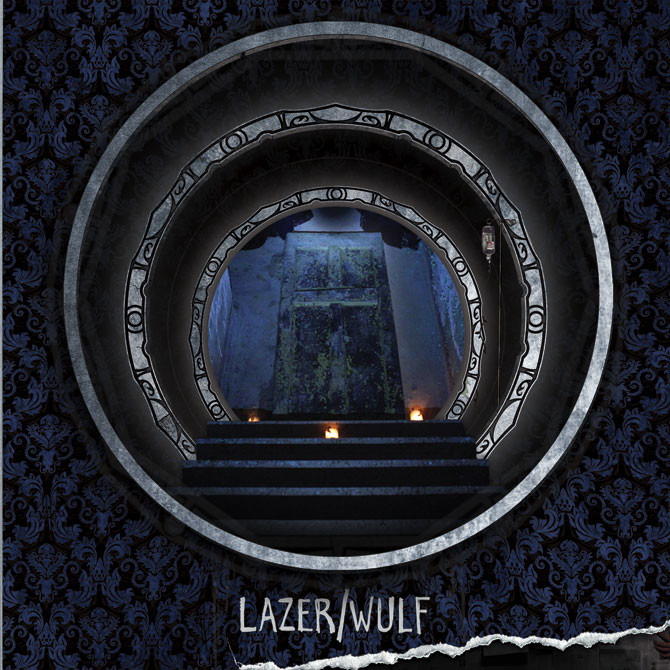 Lazer/Wulf can play their instruments. This much has always been clear. From the tense, finger-tapped opening bars of "We Will Meet Again,†the first track on the group's ambitious new EP reaffirms their status as maniacal, prog-obsessed precisionists. But this only tells half the story. The thing that has characterized the Athens-cum-Atlanta act's music from the start, the quality that has always served to save it from the hardhearted tech-rock doldrums to which so many like-minded acts fall prey, is a manifest humanness, a fleshy counterpart to the harsh and unyielding steel. L/W's music is often machinelike, true, but it isn't, in fact, the sound of machines as much as the sublimative and unpredictable sound of the mad scientists operating them.
And L/W are madmen. Look above: I described this EP as "ambitious.†Weird, right? For an extended play (this one clocks in at a laughably terse 12 minutes), There Was a Hole Here. It's Gone Now is ridiculously far-reaching, a psychotic compendium of four interwoven movements that induce exhaustion and exhilaration in equal measure. TWAHHIGN is the sort of record that's almost too much to take. Listening to it over and over, I veered back and forth between wanting to term it the best thing ever and a distended, unendurable mess. But the reality is, it's neither. It's untamable, unknowable: the sound of a band that can sure play its instruments but also refuses, to its everlasting credit, to play by the rules.
Like what you just read? Support Flagpole by making a donation today. Every dollar you give helps fund our ongoing mission to provide Athens with quality, independent journalism.