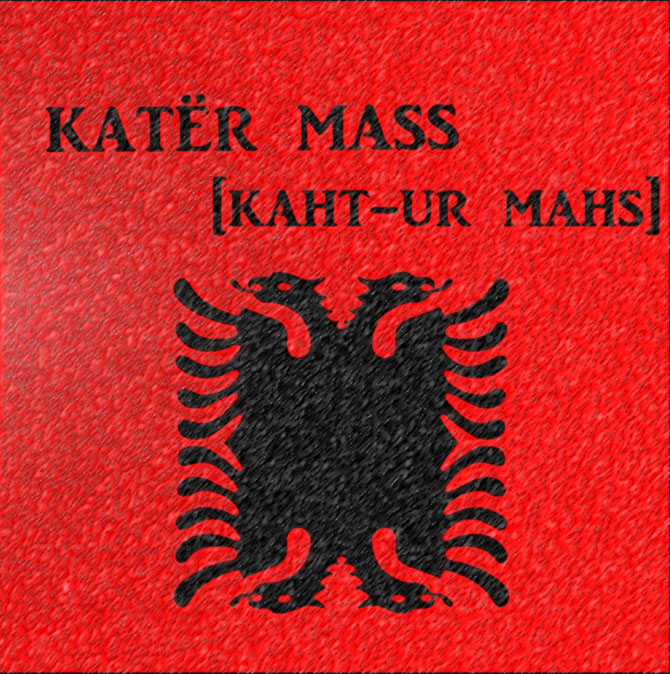 Katër Mass is in a weird position. If they'd existed 16 years ago, they'd have been just one of what seemed like hundreds of bands playing multi-vocal, post-Embrace emo. Still, they do it so damn well they might have risen above a lot of others. Existing now, though, it's very difficult to take the band simply as a thing of its own. The temptation is to immediately toss out easy comparisons to early Hot Water Music and Unfun-era Jawbreaker. Those are the two major touchstones here. That said, nothing on [kaht-ur-mahs] feels stolen, no matter the influences in play. And in the smaller world of Athens punk, Katër Mass really does stand out.
Even so, the music is really a vehicle for the lyrics. Everyone knows that feeling of regret when you read a lyric sheet and realize that the band you just rocked out with are a bunch of dumbasses. There's none of that with [kaht-ur-mahs]. The songs are sometimes painfully personal, but nearly always somewhat universal.
The whole album is full of doubt, regret, resignation and love, but it starts off with a song so full of all of this that it really stands alone. Opening track "Pipefitter†says, "Your father spent 35 years in the same place/ Then you spent 30 more years there/ I know you never wanted John or I to do it/ But now, I've been just willing/ Better than living in this shit-hole I've dug here/ Better than praising fucking assholes all day/ I know you never wanted John or I to do it/ I was just willing to learn your hand.†And just like that, like the very music the band plays, generations pass torches and the world goes on and on and on.
Like what you just read? Support Flagpole by making a donation today. Every dollar you give helps fund our ongoing mission to provide Athens with quality, independent journalism.