New Year's Eve 2019 may fall on a Tuesday—that least partiest of nights—but there's still a lot of live music leading up to the advent of 2020, starting with nearly a week of shows at a venue in transition: Prince Avenue haunt Go Bar, which will close Jan. 1 to begin a journey from nightclub to eating establishment.
Go Bar will open with a new name and a new look in spring or summer, says co-owner Tom Hedger. Plans include adding a kitchen and outdoor dining area and ending the late-night events that have made the bar a sleazy-chic haven for Athens' club crawlers and night owls for the past 20 years.
Hedger announced the change in an Oct. 10 Facebook post, in which he thanked "all of our wonderful customers, countless bands, DJs, and performers who have come through our doors and helped provide all of the years of freaky, funky fun."
Hedger—who, at age 49, can be found pouring drinks most nights until last call—says the decision to end late-night operations was based on several factors, chief among them sheer burnout. As he jokingly explains, the change sprang from a desire to "figure out a way to age gracefully in the nightclub business."
However, one aspect of the new model has been a dream for some time. "We've always wanted to put a kitchen in that space," says Hedger, but the building's tiny footprint meant that the current stage and performance area took up much of the necessary square footage.
Hedger points to the mixed-use development going up in the former St. Joseph church property across the street from Go Bar as another reason for curtailing loud, late-night shows, citing past complaints from residential neighbors. The development will include 126 apartments, as well as a Piggly Wiggly grocery store, a restaurant and other commercial space.
The Go Bar news has elicited a mixed reaction from the local creative community, specifically those in the experimental music scene, which has found a home there in recent years due to the venue's anything-goes booking policy. "Happy for y'all to be making the right changes for you, but sad for live freaky music to be more and more irrelevant to people," read one comment on Hedger's Facebook post.
Hedger says he sympathizes with that sentiment and appreciates what Go Bar has meant to Athens, but after two decades of decadence, it's time for something different. "It's a very bittersweet thing," he says.
To mark the end of an era, leading up to Dec. 31, the venue will host a series of shows from some of its closest friends and allies. On Thursday, Dec. 26, Dr. Fred will host the last edition (for now) of his weekly karaoke event, while Friday sees performances from Dead Neighbors, Wieuca, Free Ride and DJ Mahogany. Saturday's action kicks off at 5 p.m. and features no fewer than 12 acts, including Frank Hurricane, Calico Vision, Thrüm, Sad Dads and more. On Monday, Dec. 30, Madeline and Nana Grizol play their annual homecoming double bill, and New Year's Eve features the dance-tastic DJ lineup of Immuzikation, Twin Powers, Mahogany and Fog Juice. See The Calendar for complete listings.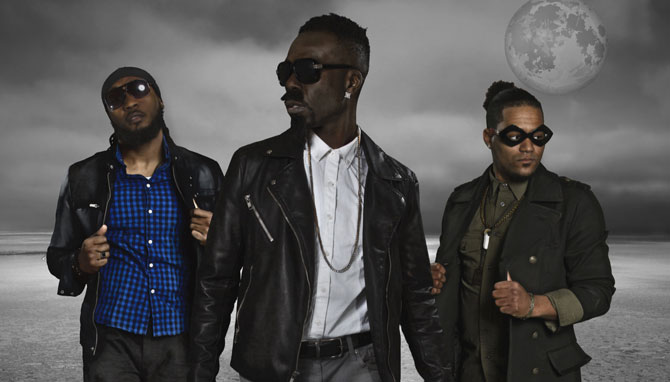 Five more shows to check out:
Hayride
Friday, Dec. 27 @ Georgia Theatre
Long-running local rock trio Hayride hosts its seventh annual Hayride Holiday Party with support from fellow OGs Donkey Punch and more recent punk faves Monsoon. It's a rare townie throwdown on the Theatre's main stage, so get those tallboys ready.
Drivin' N Cryin'
Saturday, Dec. 28 @ 40 Watt Club
Still going strong after more than three decades, acclaimed Atlanta hard-rock crew Drivin' N Cryin' sounds newly invigorated on Live the Love Beautiful, its latest studio album, released in summer.
Randall Bramblett Band
Saturday, Dec. 28 @ The Foundry
Another local tradition returns to The Foundry, as Randall Bramblett hosts his annual holiday performance with his ace backing band in tow. Bramblett deftly blends old and new Athens with his rootsy, genre-spanning work.
Flynt Flossy & Turquoise Jeep
Saturday, Dec. 28 @ Caledonia Lounge
A viral internet sensation that just won't quit, Flynt Flossy and the eclectic Turquoise Jeep crew channeled "Tim and Eric" energy on early singles like "Lemme Smang It." It's good, mindless fun for letting loose post-Christmas.
Marcus King Band
Monday, Dec. 30 & Tuesday, Dec. 31 @ Georgia Theatre
South Carolina guitarist Marcus King brings his buzzy brand of bluesy Southern rock to the Theatre each of the last two nights of 2019, with an upcoming debut solo LP, the Dan Auerbach-produced El Dorado, on the way in January.
Like what you just read? Support Flagpole by making a donation today. Every dollar you give helps fund our ongoing mission to provide Athens with quality, independent journalism.