For the past six years, Athens mainstay John Fernandes—known for his contributions to The Olivia Tremor Control and Circulatory System, as well as his sagelike stewardship of the local experimental scene—has invited a bunch of his favorite artists to play the Cloud Recordings Festival. The event, named for Fernandes' boutique label, skews towards the unorthodox end of the musical spectrum but remains an engaging, user-friendly entry point into the multi-instrumentalist's wild world.
This year's festival takes place over the course of three nights at Prince Avenue haunt Go Bar and features a diverse lineup of regional acts, including guitar explorers Michael Potter and Jacob Sunderlin, avant-pop act Seadust Mercury Dream, free-jazz crew The Golden Crescent Wrench and many others, including Fernandes himself. Here are five other acts we can't wait to see:
Goddess Complex
Thursday, Nov. 15, 9:45 p.m.
The performing alias of Athens-based artist Cloud Powers, Goddess Complex is one of several local woman-led projects that have excitingly begun to reclaim drone, ambient and noise music from their bearded-white-male counterparts. As Goddess Complex, Powers creates an immersive live experience by way of swirling, oceanic loops and expressive, effects-drenched vocals that, while largely wordless, seem to speak volumes.
Sister Sai
Friday, Nov. 16, 12:45 a.m.
A luminary of Atlanta's active experimental scene, composer Saira Raza has been praised for her solo sets, which center on cello loops that Raza layers and manipulates with various effects, transforming the classical instrument into a tool for mindful innovation. Starting from a melodic template established by contemporary pioneers like Arthur Russell, Raza draws from world, folk and electronic influences to create a hypnotic sound that's all her own.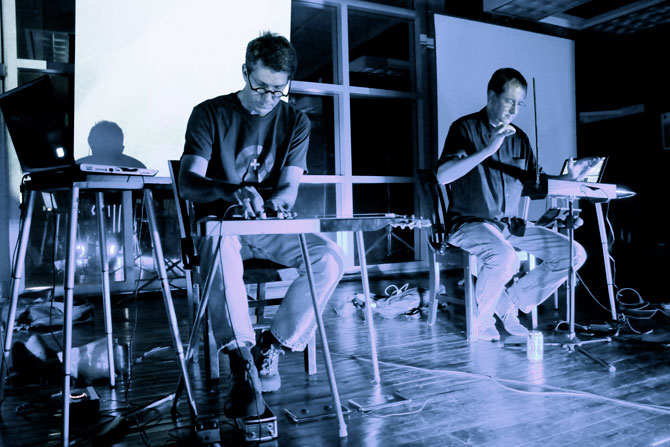 Photo Credit: Nisa Asokan
Duet for Theremin and Lap Steel
Saturday, Nov. 17, 10 p.m.
Specializing in "improvised post-ambient electronic music," the aptly named ATL group Duet for Theremin and Lap Steel has amassed a sizable catalog of live and studio recordings over its 12-year existence, with the latest being Winter… 17/18, a collection of five chilly excursions recorded last winter and released in May. The duo's 2016 album, 10, is a compelling, purposeful LP that stands as its most well-rounded release to date.
Thrüm
Saturday, Nov. 17, 12:15 a.m.
With a stacked lineup that includes members of psychedelic warriors Hot Fudge and Dream Culture—and also features Flagpole Arts Editor Jessica Smith on keyboards and flute—newish local outfit Thrüm blends the hedonistic space-age assault of Comets on Fire with the playful, proggy inclinations of Soft Machine. Copious classic-rock undertones keep things grounded in the material world.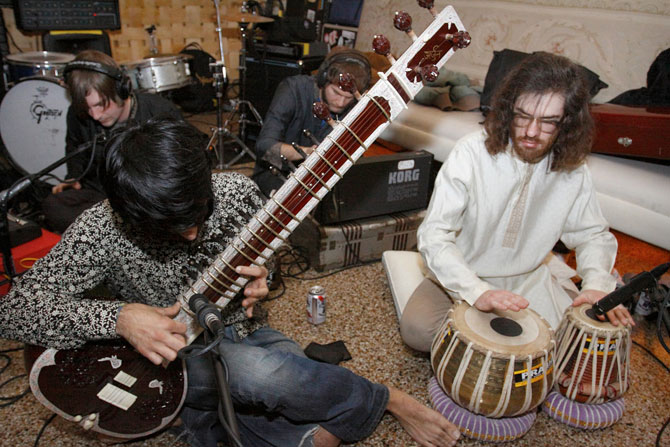 Photo Credit: Don Perry
Naan Violence
Saturday, Nov. 17, 11:30 p.m.
With his eclectic, fluid compositions, Atlanta-based sitarist Arjun Kulharya pays solicitous tribute to traditional Indian music while expanding on the instrument's mind-bending capabilities. With his project Naan Violence, Kulharya pulls from free jazz, deep drone and American primitive spheres to concoct a mesmerizing live show.
Like what you just read? Support Flagpole by making a donation today. Every dollar you give helps fund our ongoing mission to provide Athens with quality, independent journalism.