That rumbling you hear isn't just the frat boys reclaiming Clayton Street after a long, quiet summer—it's also the Athens concert calendar ramping back up once again. In addition to all the great local bands that populate the clubs night after night, the next few months will see a glut of terrific touring acts hitting town. We've chosen 10 shows that represent this embarrassment of riches, and you can read about them below. Check back for extended previews of many of these concerts as the dates draw near.
Television
Saturday, Sept. 10, Georgia Theatre

The New York rock icons return to town for the second time in three years, giving those who missed out on the band's sold-out 2013 engagement another chance to experience the group's singular post-punk power in the flesh. Original member Richard Lloyd is sadly absent from Television's current lineup, but aptly named session guitarist Jimmy Rip has ably stepped up in his stead.
Built to Spill
Saturday, Sept. 24, Georgia Theatre
I'm not sure when Built to Spill last performed in Athens, but it was many moons ago. The Northwest rock legends are known for their searing, elastic guitar solos and frontman Doug Martsch's inimitable, caterwauling vocal delivery. The band, now entering its third decade, hasn't slowed down, releasing the essential Untethered Moon LP last year. Expect an expansive set. Up-and-comers Hop Along and Alex G open this show.
Michael Manring
Thursday, Sept. 29, ATHICA
Michael Manring is most closely identified with the genres of jazz fusion and new age, thanks to his association with Jaco Pastorius and a session stint with soft-music Sony imprint Windham Hill, but his collaborators span the spectrum of sound, from electropop to metal. Using inventive tunings and techniques, Manring invites listeners to reconsider the electric bass. At ATHICA, he'll perform solo and with Vectrexcentricity, a new project featuring local experimental mainstay Killick Hinds.
Destroyer
Tuesday, Oct. 4, Caledonia Lounge
Songsmith Dan Bejar's Destroyer project predates the New Pornographers, the Canadian indie rock supergroup with which he rose to prominence in the early 2000s. He's released 11 studio albums under the former moniker, including last year's Poison Season. The Destroyer lineup has shifted and evolved over the years, but Bejar's current tour finds him traveling solo.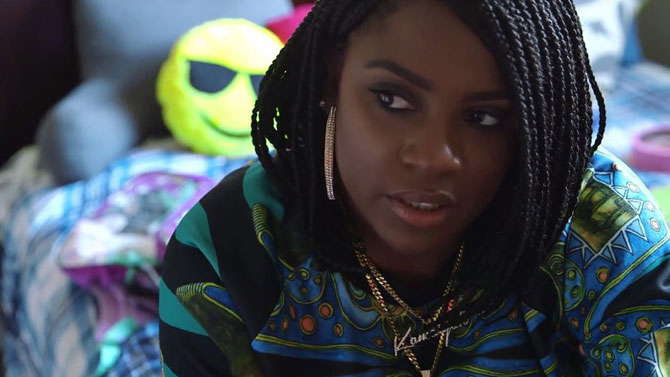 Kamaiyah
Saturday, Oct. 8, Georgia Theatre
Two of hip hop's most exciting young talents hit the Georgia Theatre this fall—and they're on the same bill. Oakland, CA's Kamaiyah mines 1990s-era Bay Area rap and R&B on her debut album, A Good Night in the Ghetto, which she dropped earlier this year to rave reviews. And SoCal rapper YG survived a shooting last year that prompted self-examination and a stylistic shift towards a more deeply considered brand of gangster rap on this summer's Still Brazy.
Circuit Des Yeux
Monday, Oct. 24, Caledonia Lounge
Abandoning the meandering soundscapes of past Circuit Des Yeux, Jackie Lynn finds Chicago's Haley Fohr adopting an urban-cowgirl alter ego that's part escapist fantasy and part winking caricature, not unlike Daughn Gibson's unknowable itinerant. The EP's eight songs chart a course from barroom country to after-hours synthpop, Fohr's commanding voice leading the way. Ryley Walker, another noteworthy Chicago artist whose Golden Sings That Have Been Sung is one of the year's best folk records, shares this bill.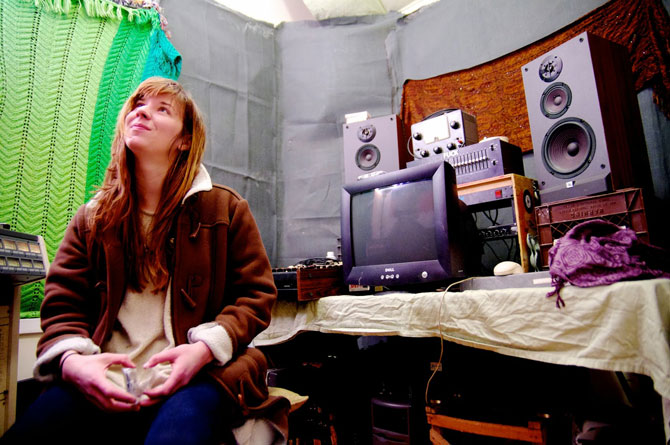 Mike Mills Concerto
Monday, Oct. 24, Hodgson Concert Hall
R.E.M.'s members have been unusually active of late, with both Peter Buck and Bill Berry showing up alongside Drivin' N Cryin's Kevn Kinney at the 40 Watt last month. Bassist Mike Mills will hit town in late October for the local premiere of his "Concerto for Rock Band, Violin and Strings," a raucous symphonic piece that pairs classical music with rock and roll. The collaboration with violinist and longtime Mills buddy Robert McDuffie is billed as a celebration of Georgia music.
Richard Buckner
Tuesday, Oct. 25, The Foundry
Singer-songwriter Richard Buckner has spent 20-plus years carving out a unique space in the Americana scene, employing craggy desert-folk, textural electronica and melancholy alt-country in equal measure across his 10 solo full-lengths. The most recent, 2013's Surrounded—Buckner's fourth for lauded North Carolina indie Merge Records—was a career-spanning summation that featured some of Buckner's most impressionistic work yet. He's back in Athens for the first time since an unforgettable 2013 set at Normaltown Hall.
Andrew W.K.
Saturday, Nov. 5, 40 Watt Club
It's not a concert per se, but worth mentioning in this space: Rocker and good-time guru Andrew W.K. hits the 40 Watt in on his "The Power of Partying" 50-state speaking tour, which is billed as "an intimate celebration of discussion, a pep rally for the inner spirit and an optimistic look at the overwhelming intensity of life." During one of the ugliest and most divisive election seasons in recent memory, W.K. aims to celebrate Americans' basic commonality: love of the party.
Mitski
Thursday, Nov. 10, 40 Watt Club
Acclaimed indie rocker Mitski Miyawaki returns to the Classic City nearly one year after her Caledonia appearance with a new album, the personal, pop-forward Puberty 2, in tow. The fuzz-soaked record is lyrically concerned with lost love, mental illness and the millennial struggle to transition into adulthood while surrounded by a culture that encourages eternal youth. And it's way more fun than that makes it sound.
Like what you just read? Support Flagpole by making a donation today. Every dollar you give helps fund our ongoing mission to provide Athens with quality, independent journalism.