Our lead music story this week is on Killer Mike, who headlines Athens Intensified Friday at the 40 Watt Club. Below, eight other Flagpole-recommended AI shows to catch:
Cibo Matto with Nels Cline
8:30 p.m. Saturday, Sept. 13, 40 Watt Club
The New York City duo came to prominence in the mid-'90s when its trip-hoppy debut album, Viva! La Woman, became a college-radio staple. The group reunited in 2011 after a hiatus and recently released its third studio full-length, the solid Hotel Valentine. Fans of Wilco and/or virtuosic guitar heroics will be excited to learn the band will be joined by revered six-stringer Nels Cline, who happens to be married to Cibo Matto's Yuka Honda.
The Egyptian Lover
12 a.m. Saturday, Sept. 20 | New Earth Athens
A pioneer of old-school hip hop and electronic dance music alike, Los Angeles DJ Greg Broussard, aka the Egyptian Lover, broke through in 1984 with the neon-lit party anthem "Egypt, Egypt" and has (quite surprisingly) continued to ply his Kraut-influenced trade well into the aughts. Next Saturday's event at New Earth brings together the old and new schools for a must-see showcase of beat-centric talent.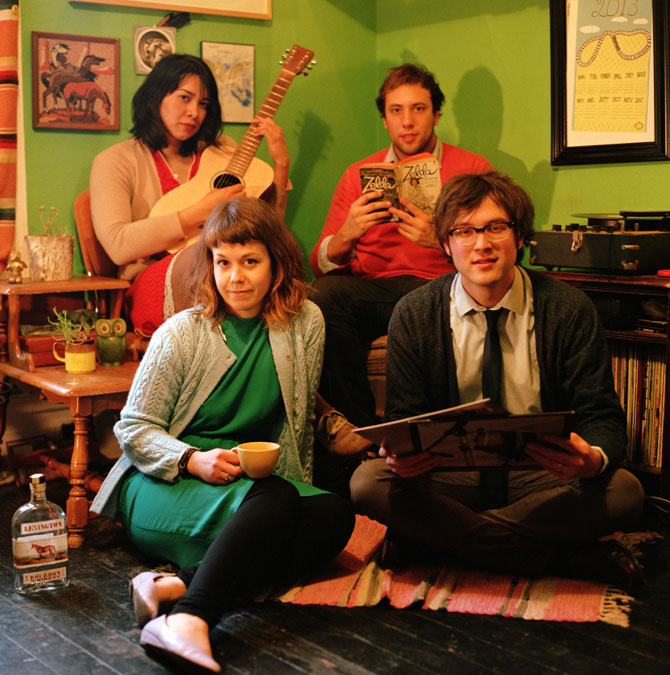 Genders
10:30 p.m. Friday, Sept. 12 | Flicker Theatre & Bar
Portland, OR-based rockers Genders combine the snakelike guitar interplay of Built to Spill with the powerfully melodic vocal stylings of fellow Pacific Northwesterner Laura Veirs. The band's most recent LP, the excellent and rewarding Get Lost, is highly recommended for fans of dreamy pop and psychedelic rock alike.
Magicicada
10:30 p.m. Friday, Sept. 12 | Go Bar
Atlanta's Chris White crafts dense, challenging electronic-focused music that nonetheless has a playful side; the just-released Wrack With Ruin LP brought together the best of both worlds. Where many noise artists are content to build layer upon distorted layer until all that's left is chaos, White teases out the intricacies in his source material with a painter's touch.
Pinecones
10 p.m. Friday, Sept. 12 | Caledonia Lounge
We've showered enough hyperbole on these guys in previous mentions, so I'll keep it brief this time. Suffice it to say you'd be a fool to miss out on one of the best young rock and roll bands Athens has seen in years. The new Sings For You Now LP struts, begs and downright explodes in all the right places.
Robert Schneider
9 p.m. Thursday, Sept. 11 | Caledonia Lounge
The Elephant 6 centerpiece has kept a low profile of late while he works on his PhD in mathematics over at Emory in Atlanta. But that doesn't mean he hasn't also been busy with music. We already know he's assisting the Olivia Tremor Control with their as-yet unfinished upcoming album, but look for some new solo stuff to rear its head Thursday, too.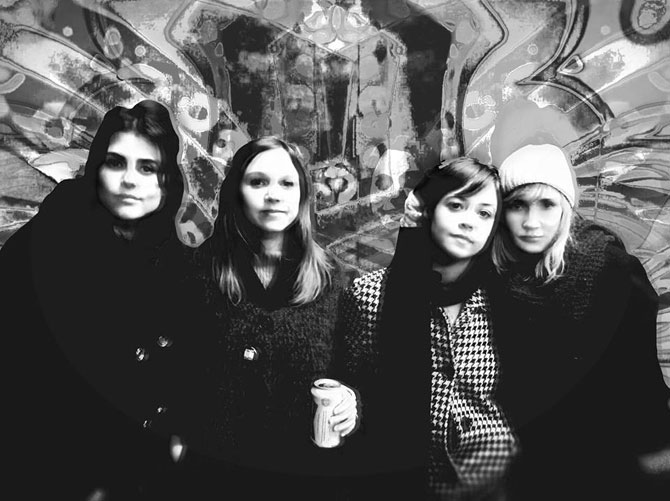 Shantih Shantih
10:15 p.m. Saturday, Sept. 13 | Caledonia Lounge
Softer and more nuanced than their Atlanta garage-rock peers but with no less of an attitude, four-piece Shantih Shantih serves up expansive, vocal-heavy guitar jams that call to mind the slackadaisical psychedelia of '60s and '70s Euro-pop. The hype has been building for these gals; don't skip 'em.
What Moon Things
11:45 p.m. Saturday, Sept. 13 | Caledonia Lounge
New York state collective What Moon Things have made Athens a second home, enlisting local label Hot Grits to release its self-titled June 2014 LP, which was well received by critics, and for good reason: Though it wore its goth-rock influences on its sleeve, figuratively and literally (check out that album cover), it inserted enough cheek into the proceedings to keep things fresh.
Full Athens Intensified passes are available for $35. Tickets to all individual shows are also available. For the complete festival schedule, see the Calendar or visit athensintensified.com.
Like what you just read? Support Flagpole by making a donation today. Every dollar you give helps fund our ongoing mission to provide Athens with quality, independent journalism.