The months of September to November (well, late August to November, for our purposes) are typically the busiest on the Athens concert calendar, boasting an insane variety of local and touring sounds for crowds of wide-eyed students and bleary-brained townies alike. Our town's talent buyers work their butts off putting together great schedules every season, but autumn always seems to hold a special allure.
In the spirit of service, we at Flagpole traditionally take the opportunity in mid-August to put together a list of high-profile (and highly recommended) upcoming local shows. Read on to get the scoop on what big names are playing where, when, and read preview blurbs on some of the more notable bands.
Keep in mind that this list only includes shows that have been publicly announced as of our print deadline. In addition, it represents only a fraction of what each venue has slated for the coming months; there are many surprises around the corner. Stay tuned throughout the coming months for extended features and preview picks on many of the shows listed below.
Black Kids
Wednesday, Aug. 27, Caledonia Lounge
After releasing the relentlessly hooky Wizard of Ahhhs EP and playing an instantly classic set at the 2007 Athens PopFest, Florida-born indie band Black Kids was showered with attention by Pitchfork, which named the EP "Best New Music" and set the group on a would-be course to stardom. But in what can only be termed a vulgar display of power, the tastemaking site trashed Black Kids' ensuing full-length, an over-produced effort that nonetheless wasn't the dud it was rumored to be. The band has laid low since, but frontman Reggie Youngblood recently relocated to Athens and has been performing with his Night School project, and word is the Kids have been working on a new LP in town. Call it a comeback. [Gabe Vodicka]
Shabazz Palaces, Pattern is Movement
Wednesday, Aug. 27, Georgia Theatre
In the wake of experimental rap group Shabazz Palaces' powerful debut, Black Up, it was surprising to see the duo opening for !!! the last time it was in Athens. Two years later, the Palaces return in support of a strange sophomore record. At a staggering 18 tracks, Lese Majesty is more unruly and fragmented than its predecessor, playing out like a hip hop version of Guided By Voices' seminal Bee Thousand. The group's live show mostly consists of Ishmael Butler spitting verses behind a laptop while Tendai Maraire provides percussion and vocal backup, with the promise that at any moment your favorite song could be warped into something else entirely. [Nathan Kerce]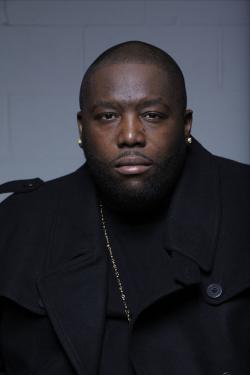 Bootsy Collins, The Funk Brotherhood
Thursday, Aug. 28, Georgia Theatre
Frank Vignola & Vinnie Raniolo
Thursday, Sept. 4, Melting Point
Bass Drum of Death, Axxa/Abraxas
Friday, Sept. 5, 40 Watt Club
Athens Intensified
Friday, Sept. 12, Saturday Sept. 13, Saturday, Sept 20, Downtown Athens
Flagpole columnist Gordon Lamb's mini-festival has grown slowly but surely since its humble start at the Caledonia Lounge in 2012. This year, the event takes place over two weekends and multiple venues (and also teams up with BandSwap; see below) and features headliners like potent, politically minded Atlanta rapper Killer Mike, alt-rock "Where Are They Now" subject Cibo Matto and legendary hip hop producer The Egyptian Lover. Plus, catch tons of great local bands and the occasional additional touring act. [GV]
Ty Segall, Wand, Shade
Saturday, Sept. 13, Georgia Theatre
White Denim, Clear Plastic Masks
Friday, Sept. 19, 40 Watt Club
Tweedy
Friday, Sept. 19, Georgia Theatre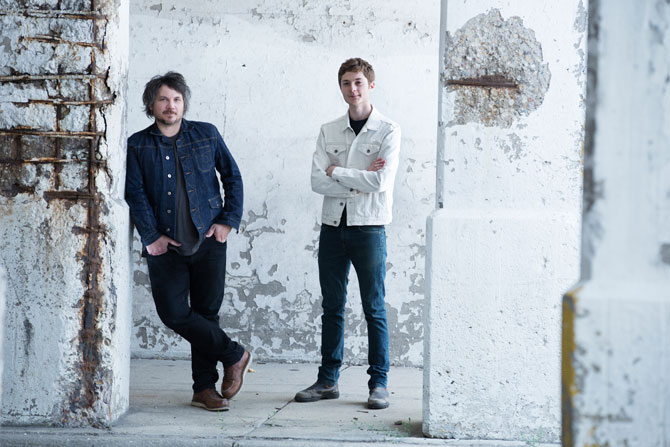 Jeff Tweedy's new venture may not include contributions from other members of Wilco, but that doesn't mean he hasn't enlisted top-notch players. Tweedy's new record, Sukierae, due in September, features the intrepid drumming of his teenage son, Spencer, as well as offerings from Minus 5 head honcho and R.E.M. touring guitarist Scott McCaughey. Fans shouldn't expect Tweedy's solo work to include the same sort of endearing quirkiness that made Yankee Hotel Foxtrot the subject of indie lore, but reviews from the recent Newport Folk Festival indicate that it's equally affecting. [Dan Mistich]
BandSwap
Saturday, Sept. 20, Caledonia Lounge
For the first year, Athens participates in BandSwap, a program organized by Fort Collins, CO nonprofit SpokesBUZZ which is designed to facilitate cross-city exchange of musical and other cultural products and ideas. Local garage-pop group k i d s headlines the Athens show (and will get travel expenses paid to Colorado in October for the BandSwap Homecoming show), which features support from post-punk standouts Shade and electro-pop band Eldren, which will represent the Centennial State. Look for panel discussions and other events to coincide with the 'Swap, which partners with Athens Intensified. [GV]
Real Estate
Saturday, Sept. 20, 40 Watt Club
Of the many groups vying for the position of America's Top Melancholy Rock Band (newly vacated by The Walkmen), Real Estate stands out for, among other things, its relaxed attitude: You get the sense the band would be content with a few chorus pedals and a van well stocked with Tom Petty cassettes. If it's possible to sharpen a sound that finds its analog in the two-beer contentment of a warm August evening, Real Estate has done so on its latest record, Atlas. Labor Day comes way too early this year. Consider this show your Indian summer. [Marshall Yarbrough]
Amy Ray, Jason Kenney
Sunday, Sept. 21, Melting Point
Broncho, Spoilers, Low Litas
Tuesday, Sept. 23, Green Room
Pure Bathing Culture, Grand Vapids, White Violet
Tuesday, Sept. 23, Normaltown Hall
Reptar, New Madrid, Baby Baby, Cousin Dan, Jungol
Thursday, Sept. 25, Georgia Theatre
Broken Bells, Hamilton Leithauser
Wednesday, Oct. 1, Georgia Theatre
James Mercer's collaboration with former Athenian Brian Burton, a.k.a. Danger Mouse, has resulted in a second full-length, where once again the Shins frontman has been lifted from his familiar indie-rock surroundings and dropped into a foreign world of synths and electronic drums. In songs like the new single "Holding On for Life," or "The High Road," from 2010's self-titled debut, the fun is in seeing how the songwriter adapts to the new format, not unlike the Belle & Sebastian fan's double-take on first hearing the occasional outlier electro-pop song. [MY]
J Mascis, Kevin Drew
Thursday, Oct. 2, 40 Watt Club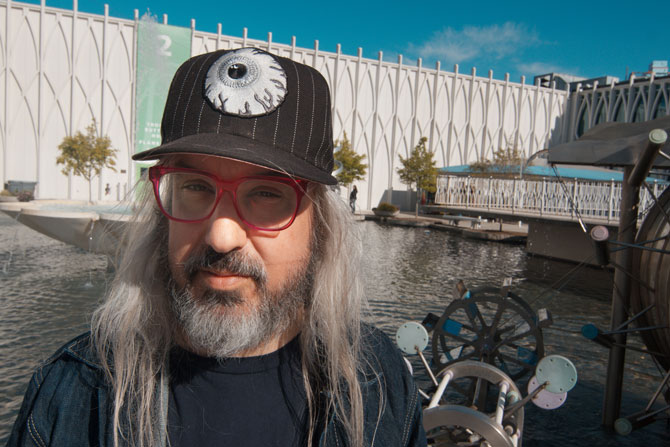 The silver hair on J Mascis' head gives support to the claim that the guitar-shredding Dinosaur Jr. frontman is nothing short of a living legend, though it doesn't mean he's resigned to phoning it in. Though Mascis' new record, Tied To a Star, is sonically much softer than his work with his Dinosaur compatriots, it is just as engaging and full of good-natured pomp. "Every Morning," the first taste of the new release, celebrates the searing guitar work that has inspired countless teenagers to pick up an axe. [DM]
Bonobo (DJ Set)
Thursday, Oct. 2, Georgia Theatre
I See Hawks In L.A.
Friday, Oct. 3, Hendershot's Coffee Bar
Lee Fields and the Expressions, Curtis Harding
Friday, Oct. 3, Georgia Theatre
Old 97's, David Wax Museum
Monday, Oct. 6, 40 Watt Club
Rhett Miller and company have been stalwarts of the hip-swaying, rocking-and-rolling contingent of anti-radio country for two decades. The Texas-based band's new record, Most Messed Up, sounds just as inspired by The Clash as by Waylon Jennings, thanks in part to a guest appearance from Replacements bassist Tommy Stinson. Songs about drinking too much and loving too little pervade the group's vast catalog, and new tracks like "Let's Get Drunk and Get It On" are sure to light a fire in the Athens crowd, even in the autumn. Expect a showcase of flailing limbs and raucous tunes. [DM]
Dumpstaphunk, Yo Mama's Big Fat Booty Band
Thursday, Oct. 9, Georgia Theatre
Shovels & Rope, John Fullbright
Friday, Oct. 10, Georgia Theatre
Mandolin Orange, Jonah Tolchin
Saturday, Oct. 11, New Earth Athens
tUnE-yArDs
Wednesday, Oct. 15, Georgia Theatre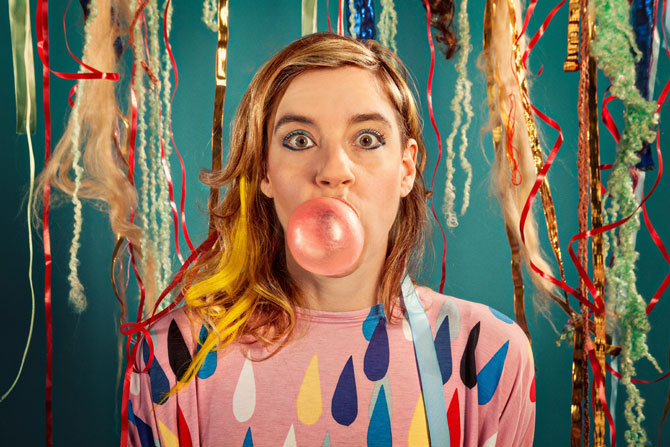 Merrill Garbus has toured hard, playing DIY warehouse basements and house shows in Athens and across the country before finally establishing herself as a force on the crossover-indie scene, playing "Saturday Night Live" and joining the festival circuit. This year's critically acclaimed Nikki Nack is tUnE-yArDs' most polished and, in some ways, the project's most sonically powerful outing yet; tunes like "Water Fountain" induce pop-pleasure goosebumps. Garbus and company's live show is a thing to marvel at, with its organic loops, gut-wrenching yelps and booming tribal percussion. [GV]
Martina McBride
Friday, Oct. 24, Classic Center
Turquoise Jeep, Yip Deceiver
Saturday, Oct. 25, New Earth Athens
Julian Lage and Chris Eldridge
Sunday, Oct. 26, Melting Point
Expect a night of high-octane improvisation from this duo of renowned guitarists, known for their work in the modern jazz and traditional folk fields, respectively. Punch Brother Eldridge is steeped in the bluegrass tradition but classically trained; his nimble fingerstyle playing provides a rootsy counterpart to Lage's fluid, forward-thinking maneuvering. You'd be hard pressed to find a better acoustic show all year. [GV]
The Devil Makes Three, The Cave Singers
Wednesday, Oct. 29, Georgia Theatre
Cue up a few tracks from The Devil Makes Three's latest record, I'm A Stranger Here, and you're apt to hear something strikingly familiar. The band's label, New West, already has a foothold on the "alt" contingent of country music these days, so the partnership with the local imprint is unsurprising. There's a slight Western swing element to the group's sound that many listeners will find refreshingly anachronistic. The months of touring leading up to this gig should make for an especially polished live set. [DM]
James McMurtry
Thursday, Oct. 30, Melting Point
Elf Power, Circulatory System
Friday, Oct. 31, 40 Watt Club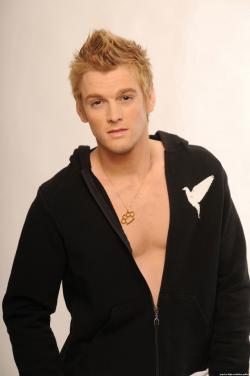 O.A.R., Andy Grammer
Saturday, Nov. 8, Georgia Theatre
Saintseneca
Wednesday, Nov. 12, New Earth Athens
Aaron Carter
Thursday, Nov. 13, Melting Point
Yes, that Aaron Carter. The Backstreet Boy's little bro's music career is enjoying a strange second life, thanks to scores of 20-something women who hung his poster on their bedroom walls as tweens and who flock to his shows—which now mostly take place at intimate, small-market venues rather than gigantic sports arenas—to soak up the nostalgia. Depending on your attitude going in, you're likely to find Carter's show either simply sublime or unbearably sad. Either way, it'll be an experience. [GV]
Bookmark Homedrone for new music premieres, ticket giveaways and more.
Like what you just read? Support Flagpole by making a donation today. Every dollar you give helps fund our ongoing mission to provide Athens with quality, independent journalism.