Wuxtry Records will offer a veritable boatload of RSD-exclusive vinyl on Saturday, Apr. 19 during regular business hours. But get there early if you want a chance at snapping up the really good stuff. Below, two staffers list their most coveted RSD releases. It should be noted that none of these releases is guaranteed to be available—"Sometimes we get zeroed on the items we order, or maybe there are light-fingered warehouse workers flipping the stuff on eBay," says employee Nate Mitchell.
Mike Turner (HHBTM Records):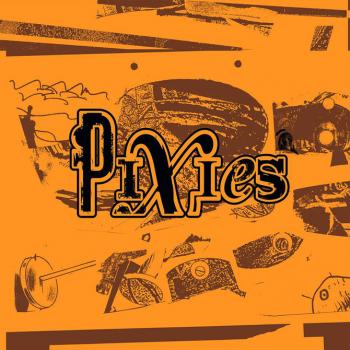 The Pixies: Indie Cindy What a horrible title, and yes, the songs on the album are the same from the three 10-inch singles they released over the last year. But so what? It's the Pixies, and I can't wait. Looks like they didn't make nearly enough, and even though we placed a massive order, they allocated each store next to nothing. The RSD version comes with a bonus LP, from what I understand.
Devo: Live at Max's Kansas City 11/15/77 & Butch Devo and the Sundance Gig One is from Sundance Festival in 1996, while the other one is a live 1977 show. The 1977 pressing is another very limited LP and is the show that made Brian Eno decide to produce their first two albums.
Fear of Men: Loom It will be available after RSD, but only on black vinyl. The RSD version is color vinyl. Fear of Men is a post-punk all girl band from the UK that pulls from ESG, the Raincoats and current bands like Trash Kit and Shopping for Inspiration.
Dinosaur Jr.: Visitors I mean, all of Dinosaur Jr's pre-major label singles in one single box. What is not to love about this? Yeah, you can still find original copies from time to time, but the box, the quality of the sleeves and printing and the singles themselves are way beyond the originals. If you want originals, well, chances are I'll be trading my copies in once I get one of these at the store.
Nate Mitchell (Nate and the Nightmares):
Pagans: What's This Shit? 1977/1979 One of my all-time favorite Cleveland punk bands—lo-fi, negative and nasty stuff from the late '70s with great riffs and lyrics comparable to Crime (San Francisco's first and only rock and roll band).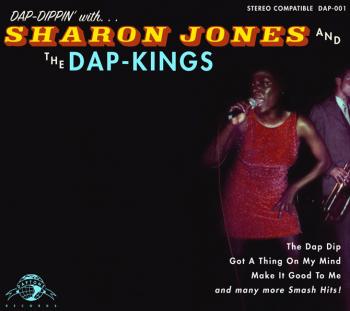 Sharon Jones & the Dap-Kings: Dap Dippin' Any excuse is a good excuse to buy more Sharon Jones stuff. Top-notch "soul for white people" (to quote DJ Mahogany).
William Onyeabor: What?! The comeback kid of 2013 for synth-driven Afrobeat. According to Luaka Bop's website, this will be a collection of remixes of Onyeabor songs as interpreted by contemporary artists like Hot Chip, and it will hopefully be pretty good.
Scharpling & Wurster: Rock, Rot & Rule Anyone familiar with the hilarious "Best Show on WMFU" will be sure to snap this one up. Fans of stuff like Zim Zam yo-yo inventor Kenny Strasser or Chef Keith's turbo gravy will find much to enjoy on this recording from 1997.
The Litter: "Action Woman"/"A Legal Matter" Reissue of the wild, tough, fuzzed-out 1967 debut single by these Minneapolis garage-rockers pressed by the fine folks at Sundazed Records. An original copy of this slab o' wax will cost you a pretty penny, so save some bucks and jump on this one quick, Slick.
For the full list of Record Store Day releases, click here.
Like what you just read? Support Flagpole by making a donation today. Every dollar you give helps fund our ongoing mission to provide Athens with quality, independent journalism.