As always, there are a host of options for live music in Athens on New Year's Eve. Below is a list of Flagpole's picks for the best bottle-poppin' options on Tuesday, Dec. 31. Whether that bottle is Dom Perignon or Miller High Life—well, fella, that's up to you.
Gro/Conscious, JuBee and the Morning After, Squisch, Andy Bruh, Robbie Dude
New Earth Athens · 8 p.m. · $10
The most eclectic of all the New Year's Eve shows takes place on Hull Street, where local Latin-jazz supergroup Grogus will team up with recently revived dub-reggae collective DubConscious for a collaborative set of worldly grooves. Funk-forward Athens transplants JuBee and the Morning After will offer up a set of their energetic, intelligent tunes, and experimental-minded rockers Squisch will jam the night away. In between and after the bands, a couple of #CrushTeam's finest DJs, Andy Bruh and Robbie Dude, will fill the dance floor with the high-octane beats they're known and loved for. This one is a no-brainer. Go on and lose your brain.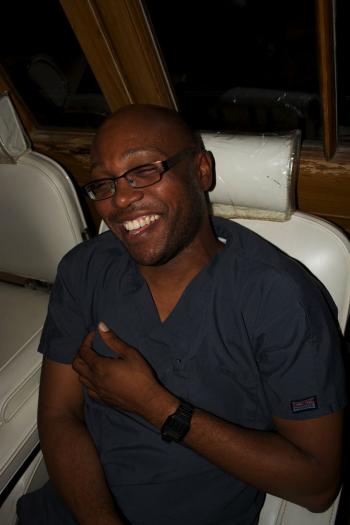 DJ Mahogany, DJ Easy Rider
Little Kings Shuffle Club · 10 p.m. · FREE!
Ain't no party like a Mahogany party, 'cause a Mahogany party—well, it's a Mahogany party. No other DJ in town is as stylistically adept on the ones and twos in terms of providing something for everyone. But that doesn't mean you'll get middle-of-the-road. Mahogany, who will be joined by partner-in-rhyme Easy Rider, crosses cultures and blurs lines with reckless abandon, segueing old-school funk into mid-school electro-pop into bassed-out nu-skool hip hop jams into, I dunno, Lorde or something. Point is, you're gonna hear something you like and can't even slightly resist singing along to. And isn't that really what you're looking for on New Year's Eve?
Bacharach to the Future, Coombsbot, Dirty Mind, DJs Twin Powers & Z-Dog
Go Bar · 10 p.m. · FREE!
If you're a fan of The Artist, there is no place to be on the 31st except Go Bar. The dudes that make up local Prince tribute act Dirty Mind—members of Bubbly Mommy Gun, The Dream Scene and Half Acid—sure love His Royal Badness, and they will let their fandom flags fly high on New Year's Eve with a set of slightly askew covers spanning The Purple One's vast and legendary career. If you're a fan of Burt Bacharach—and, let's be honest, who isn't?—you can rest easy knowing that songwriter's catalog will also be celebrated, by oddball outfit Bacharach to the Future. DJs Twin Powers and Z-Dog will fill your heart with seasonal joy with a set of pop-centric party tunes.
The Whigs, New Madrid, Velveteen Pink
Georgia Theatre · 8 p.m. · $17.50
There's no better option for rock and roll fun this Dec. 31, as the boys are back in town and playing the Georgia Theatre. Now based in Nashville, onetime local upstarts The Whigs are still riding a wave of success spawned by last year's LP Enjoy the Company. Interestingly, though, it's opener New Madrid that might draw the most fervent crowd; the 2013 Flagpole Athens Music Awards Artist of the Year's upcoming record, Sunswimmer, is already gaining momentum, garnering early buzz from Pitchfork and other tastemaking outlets. Meanwhile, Velveteen Pink's cheeky blend of electro-tech-rock is never not a blast.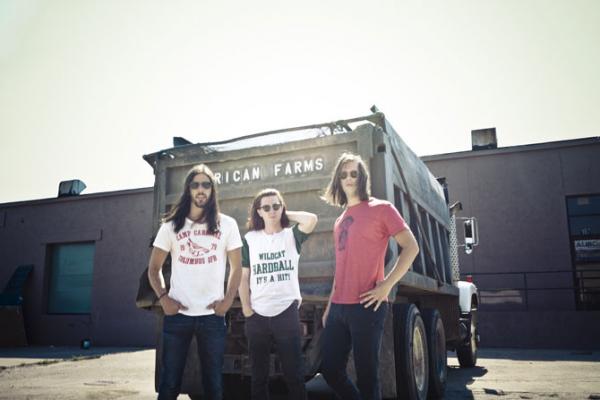 Radiolucent, The Higher Choir
40 Watt Club · 9 p.m. · $11
Southern rock reigns and rings in 2014 at the 40 Watt, and it's sure to be a celebration: the Athens-area boys in Radiolucent serve up the sort of full-on, uncomplicated rock and roll blast that makes for a perfect drinkin' soundtrack. Last year's Turn Me On and Turn Me Loose proved that the 'Lucent crew could hang with any current radio-rockers out there. If there's any semblance of justice in the world, the band's music will reach hundreds of thousands of ears before too long. Get in on the ground floor by being one of a few hundred to have heard it first.
The Dirty Disney New Year's Eve Ball
Caledonia Lounge · 9:30 p.m. · $5 (21+), $7 (18–20)
Local promotions agency Handpicked Artists Presents wins the prize for the second-most wide-ranging lineup of NYE. Whether it's the full-band hip hop of longtime Athens favorite Showtime, the ska-inflected roots rhythms of Lowdive, the operatic alt-roots-rock of Dangfly! or the acoustic soul of Scott Low and the Southern Bouillon, you're bound to find something (or many things) you like at the cozy Caledonia. Whether the curious title of the event represents an encouraged dress code or is nothing more than playful inanity is anybody's guess.
The Swingin' Medallions, The Mob Correllis Trio
Melting Point · 7 p.m. · $50 (show), $100 (show & dinner)
A New Year's Eve event for the more, erm, mature partiers among us, long-running regional pop outfit The Swingin' Medallions (once dubbed by Lewis Grizzard as "The Party Band of the South") will settle in for an evening of standards, including the group's beloved 1966 hit "Double Shot of My Baby's Love." The funky, jazz-inspired Mob Correllis Trio will open the show, and several VIP ticket packages, which include dinner and a room at the adjoining Foundry Park Inn, are available for purchase if you're feeling frisky (or just wanna be safe).
For the full list of New Year's Eve happenings, see the Calendar.
Like what you just read? Support Flagpole by making a donation today. Every dollar you give helps fund our ongoing mission to provide Athens with quality, independent journalism.