Every March, the whole world descends on Austin, TX, or so it seems. With over 1,000 bands officially set to perform over the six days (Mar. 12–17) included in the music portion of South by Southwest's prodigious schedule, and a whole host of others playing unofficial parties—which, by the way, I heard there's free pizza and Lone Star; you should probably go check that out—it can be a chore for attendees to keep track of who's playing where, and when.
So, here's a little help from your Flagpole friends, an alphabetical list of some of the Athens bands playing SXSW showcases with handy descriptions for your pre- (or during-) fest perusing pleasure. For non-Athenians camped out in Austin, consider this an invitation to explore our town's myriad musical offerings. For locals, traveling to Texas or not, it's your yearly reminder of the frightening degree of worldly talent that's packed into our fair burg.
Keep in mind that many of these groups are performing multiple times throughout the week; due to space restrictions we can't list each and every show here. Make sure to follow Flagpole's chief SXSW correspondent and local music Svengali, Gordon Lamb, on Twitter to get the up-to-the-minute scoop during the festival. And bookmark our music blog, Homedrone, for photo updates, daily recaps and more.
Bubbly Mommy Gun/The Dream Scene: Thursday, Mar. 14, TBA @ Club 1808 (Party Party Partners Present ESCAPES Day Party)
These interwoven bands of merry pranksters plan to play no less than half a dozen shows over three days, including the fifth anniversary of the always raucous Party Party Partners day party. PPP mouthpiece Mercer West also hints at something called SXSWENDY'S, which, as it sounds, takes place outside a certain fast food restaurant. Look for the bus.
Dana Swimmer: Thursday, Mar. 14, TBA @ Lucy's Retired Surfers Bar (TIAM Day Party)
An upstart standout of late, Dana Swimmer traffics in the hooky alt-rock native to its This Is American Music home. The band's debut album, Veloce, is well worth checking out on Bandcamp, an assured blend of pop and Americana that portends even finer things to come.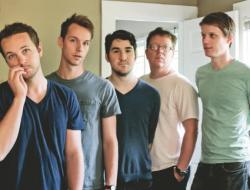 Easter Island: Wednesday, Mar. 13, TBA @ The Stage on Sixth (HGTV/Paste Day Party)
The shiny, sweeping post-rock of this local quintet has earned it more than a few devotees in Athens and beyond. Brothers Ethan and Asher Payne write and perform with a bright-eyed and refreshing sort of abandon, and last year's full-length Frightened found them emphatically realizing a long-hinted potential.
Futurebirds: Thursday, Mar. 14, 11 p.m. @ Creekside at Hilton Garden Inn
Speaking of Americana, the Futurebirds dudes are the undisputed roots-rocking kings of Athens, and the group's new album, Baba Yaga, out on Fat Possum this April, only stands to further propel it into the indie stratosphere. Don't miss your chance to see these rising stars while they're still on the ground.
Harouki Zombi: Wednesday, Mar. 13, 1 a.m. @ Parish Underground (Saddle Creek Showcase)
Part performance art and part musical odyssey, Nina Barnes (of Montreal) and Orenda Fink (Azure Ray) have taken Harouki Zombi from art-school afterthought to full-blown happening. Expect wild costumery and solid synth-pop; last year's Objet Petit A showed that, spectacle aside, the duo's music stands just fine on its own.
Maserati: Wednesday, Mar. 13, 1 a.m. @ Valhalla (Nicodemus Agency Showcase)
2012's Maserati VII found the long-running local post-rock badasses of Maserati in their most streamlined form yet, finally living up to the cocksure promise of the band name. The impossibly potent drumming of Mike Albanese seemed to lift the group's music to a new level; likewise, Maserati utilized synths and programming more than ever. A well-oiled machine, indeed.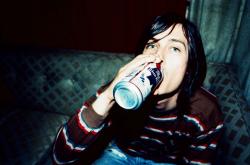 T. Hardy Morris: Thursday, Mar. 14, 11 p.m. @ Central Presbyterian Church
He's best known for his role as the frontman of grunge revivalists Dead Confederate (itself set to release a new LP, In the Marrow, Apr. 16), but don't sleep on Morris' solo work. In stripped-down form, his evocative songwriting is a gentle beast, aching and honest but never falling prey to emotive overkill.
New Madrid: Wednesday, Mar. 13, 1 a.m. @ The Velveeta Room (Normaltown Records Showcase)
One of the most buzzed-about bands to appear on our local scene recently, the young fellas in New Madrid take the dense forest-rock of groups like Band of Horses and pare it down to its essentials. They also aren't afraid to experiment with texture, marrying the warmth of ambient sound with the immediacy of guitar-pop on their debut, Yardboat.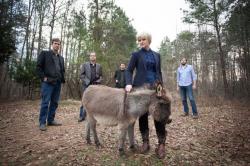 Shonna Tucker: Thursday, Mar. 14, TBA @ The Stage on Sixth Patio (Cherokee Lair Productions/6 Degrees of Muscle Shoals Showcase)
Leaving the Drive-By Truckers might have been the best decision Shonna Tucker ever made. With her new group, Eye Candy, the bassist and songwriter showcases a side she wasn't able to while with the venerable Southern rockers, a tough and tender style that gives credence to the very notion of the second career phase.
White Violet: Wednesday, Mar. 13, 10 p.m. @ The Velveeta Room (Normaltown Records Showcase)
The latest vehicle for singer-songwriter Nate Nelson's speciously unassuming folk-pop tunes, White Violet's music is akin to a particular strain of recent indie rock—the group's moody, late-night sound should appeal to fans of The National or The Antlers. But White Violet eschews bluster in favor of directness, a breath of fresh air in a world of haze.
Yip Deceiver: Friday, Mar. 15, 11:15 p.m. @ Karma Lounge (Bond Music Group/Aerobic International Showcase)
Dance and be merry, and then dance some more, with Athens' premier party-starting duo, an of Montreal offshoot that has taken on a life of its own. Not your typical kitschy disco-pop outfit or screen-toting electro combo, Yip D gets down with the analog synths and drum machines of '80s funk but strips away the excess in search of the innermost groove.
Like what you just read? Support Flagpole by making a donation today. Every dollar you give helps fund our ongoing mission to provide Athens with quality, independent journalism.