New Year's Eve is on a Monday this year. That's kinda lame, right? Depends on your work situation. In my case, thanks very much for asking, it's actually pretty awesome. We Flagpole grunts are getting like, a week and a half off for the holidays, and that shit is A-OK with me. (Shout out to Pete and Alicia, the best overlords a guy could ask for!)
Anyhow, you may have already noticed that we're basically phoning in the issue you're reading right now. Holiday cheer—and the psychic allure of our impending time off—has gripped us like a fever. Most of us have been drunk at the office all week (right guys?), and there are at least four spontaneous Christmas carol sing-a-longs every day. As I type this, city editor Blake Aued is barfing up eggnog in a hallway closet. It's a scene, man.
Where was I? Oh yeah, New Year's Eve. Even though it's on a Monday, a day that's been scientifically proven as the absolute worst of days, there are a bunch of music things going on, as always. You should go check them out, maybe. Or, you know, whatever. Auld lang syne, chumps!
Modern Skirts, Kishi Bashi, Yip Deceiver @ Georgia Theatre
It's always fun to see the Skirts, and Yip Deceiver brings the hardcore booty-shakin' funk like no other, but the real star of this showcase is Mr. K Ishibashi. If you attended the Flagpole Athens Music Awards back in June, you already know that not only is dude one hell of a songwriter, he's a consummate showman, too. You're all, "Why do I want to listen to a guy play the violin on the biggest party night of the year?" but trust, fella: you do.
Radiolucent, Shonna Tucker, Dana Swimmer @ 40 Watt Club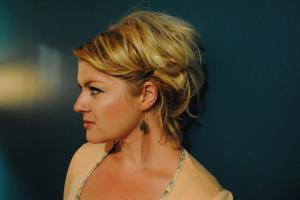 I'm all about Shonna Tucker's music these days. The former Drive-By Trucker has got a new band, some new songs and a new lease on life. (I haven't verified that last one, but it's probably true.) If you've caught any number of her recent sets, you know what I'm saying. Those other bands are cool, too, but S-Tuck is the draw, y'all. Ring in the new year with some real-deal rock and roll.
DubConscious @ New Earth Music Hall
Athens' legendary reggae-party-time collective returns with a blowout gig sure to feature the requisite happy hordes of unwashed hippie-sters and a truly random cross-section of the rest of the local population. "We're so excited to announce the return of DubConscious to all of its tribal and family intentions," reads a post on the group's Facebook page. They're promising tons of special guests, so go satisfy your curiosity, mon!
Muuy Biien, Vincas, The Powder Room, National Anthem @ Caledonia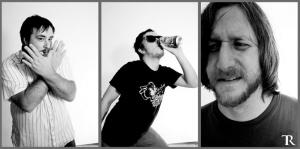 Objectively speaking, the awesomest bill of New Year's Eve takes place at the 'Doner. I mean, look at that lineup, a who's who of heavy/weird/anti-rock in Athens. If your idea of a swell New Year's Eve is drinking a ton of cheap beer, beating the hell out of your eardrums and contending with a youuuge crowd in a tiny room, than you are a misanthrope, and this show is for you.
The Dream Scene Band plays Talking Heads, Prince @ Farm 255
This sort of showcase isn't really anything new or unusual for ye olde Farm—a bunch of over-caffeinated neon-punks playing jittery, loose versions of party-time tunes by their musical heroes—but, when you think about it, it's kind of the perfect NYE show: all let-go exuberance and drunken, pleasure-zone pop. Yes, plz.
Kinchafoonee Cowboys, Charlie Garrett Band, Clay Leverett @ Melting Point
For those who are less enthused about the idea of avant-pop cover tunes courtesy of a bunch of stinky, shiftless 20-somethings, or folks looking for more of a family-fun time, the Foundry Park Inn's music venue offers its annual New Year's throwdown with some sweet, sonorous, country-rock stylings.
The Gold Party, Die Young Stay Pretty, DJ Twin Powers @ Go Bar
Dance the night away with DYSP, Athens' official Blondie cover act. Blondie's whole catalog is pretty good, but you know what would be the best? If the band just played "Heart of Glass" over and over and over and over and over and over and over and…
DJs @ Everywhere
No, "Everywhere" isn't the name of a hot new club. I just mean there will be DJs literally everywhere downtown. Pick a venue. Any venue. And, for heck's sake, dance. It's New Year's Eve, people.
Like what you just read? Support Flagpole by making a donation today. Every dollar you give helps fund our ongoing mission to provide Athens with quality, independent journalism.