The Birdhouse Collection takes its name from the one-bedroom house in which seven of its members found themselves living and playing music. "The closet was the recording space, and with seven of us living there, it was always in use, pretty much,†explains Jacob Deel.
The interconnectedness of the various acts which form the Birdhouse Collection—Pretty Bird, Muuy Biien, OOO (pronounced "Three Circlesâ€), Green Gerry, k i d s, Cottonmouth and Tree Spirit—is not surprising, given the social dynamic among its members. Seven people living in a tiny house makes for a close-knit community. Still, as comfortable as Deel, Jared Collins, Valerie Lynch, David Chandler, Josh Evans and Gerry Green (plus, more recently, Jon Crandall and Xander Witt of Muuy Biien) are with each other, the group sees its relationship to others, particularly the Athens music community, as more fraught.
"When I moved here and started playing in a band, it was kind of like moving to a new school,†says Collins, describing the difficulties posed by such an insular music scene. The band's early attempts to introduce itself to the town received little enthusiasm, Collins says. Considering the lengths to which the group has gone in order to get some attention—from chalking up Flagpole's sidewalk to a barrage of publicity emails and a disturbed, hand-drawn press-kit—the contrast between the organic way in which they make music and their labored attempts to get that music heard is rather striking.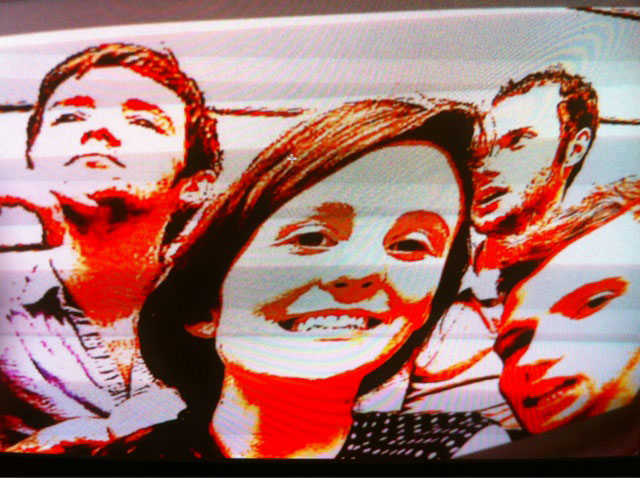 These musicians face a level of self-consciousness before an audience that they have already faced, and largely overcome, in their individual projects. "Try sitting in a room with five of your friends and singing at each other without any instruments whatsoever,†Deel says matter-of-factly, speaking of Pretty Bird. Collaboration between members has been integral in helping each to develop individually. Muuy Biien, says Josh Evans, "started as a noise/ambient project, just because that's all I could really do by myself.â€
Evans eventually branched out and began working with Crandall and Witt. "Now it's more like a hardcore/punk, almost metal thing.†Gerry Green wanted to work with other musicians and had lofty ambitions about how he would do so. (He mentions "some Björk crazy arrangementsâ€). When he, Evans, Collins and Deel began practicing, though, they settled into a more straightforward arrangement with which they could all be comfortable.
Birdhouse's uniquely tight-knit dynamic means that whatever inspires one act ends up motivating the entire collective. When a friend, Lindsay Klonoski, shared a video mash-up she'd made while in the Ukraine, the group was inspired to make music to accompany the images. This evolved into the idea of making a Birdhouse Collection compilation and using it as a soundtrack. What followed were three weeks of frenzied recording that resulted in the 40-minute long "Put Your Head in the Clouds.â€
Now, the group seems to have found an ideal partnership with Jesse Mangum of Glow Studio. Mangum, it seems, has something different to offer each band. Pretty Bird is finishing up songs for a 7-inch, and its layered compositions benefit from Glow's professional recording equipment (farewell, GarageBand). Muuy Biien, more interested in analog recording, hopes to take advantage of the studio's reel-to-reel 8-track. OOO is working on an EP with Mangum, whose enthusiasm for the groups' projects alone acts as encouragement.
If each group in the Birdhouse Collection continues to develop with such confidence, it's only a matter of time before they begin to feel more at home in Athens. They're the new kids at school, but they're feeling more sure of themselves. Collins jokes, "Hopefully, the principal's watchin' us… and he's scared.â€
Check out Pretty Bird's video for "Tower 1," the first single off their upcoming album In the Machine.
Like what you just read? Support Flagpole by making a donation today. Every dollar you give helps fund our ongoing mission to provide Athens with quality, independent journalism.