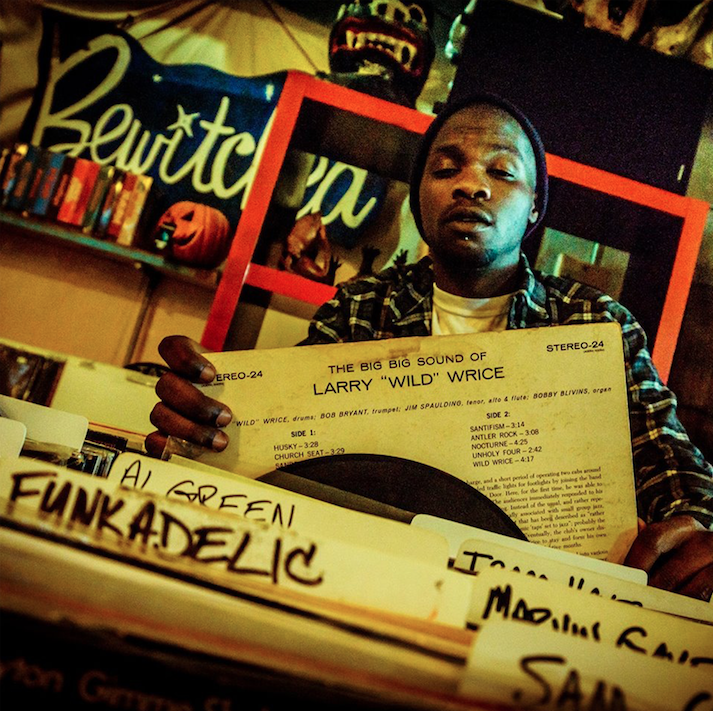 Released on 420, Dope KNife's new EP, Breakbeats n' Vandalism, is a collection of seven boom bap tracks that show off the rapper and producer's versatile songwriting ability. Not to be mistaken for throwaways, these recordings represent sonic or narrative ideas that stand independently from his previous albums, which have carried cohesive, intentional moods and themes.
Below, watch a new video for "Life in Bottles."
"I had been playing in the Classic City regularly for about two or three years, and connected with some of the hip-hop scene in town," says Dope KNife, who relocated from Savannah. "I just wanted to use this EP to set the tone for myself in Athens. Some people know me here, but there's a lot of people who don't, and I'm really dope, so they should know me and that I call Athens home now."
Over the past few years, Dope KNife has performed during several installments of the Hot Corner Hip Hop series, as well as multiple festivals like SlopFest, Athens Popfest and Scrapstock. After sharing shows with the likes of Clip Art, the Space Dungeon collective, Louie Larceny and Linqua Franqua—with whom he'll soon launch a new podcast called "Waiting for Reparations" on iHeartRadio—he's already established himself as a figure within the local music scene, and so it's wonderful to finally and officially call him an Athenian.
Like what you just read? Support Flagpole by making a donation today. Every dollar you give helps fund our ongoing mission to provide Athens with quality, independent journalism.