The cross-genre collaboration is a risky endeavor. At its best, it magnifies strengths and exposes hidden talents. At its worst, well, it's a big ol' mess. As one might expect given both artists' track records, "Justice," the new tune from fusion upstart Misnomer and hip-hop luminary Mariah Parker, aka Linqua Franqa, falls squarely into the former category.
The collab came about thanks in part to engineer Joel Hatstat, who was mastering Misnomer's Flagpole Athens Music Award-winning album Neighborhood while also working on Linqua Franqa's new album. "It seemed a natural fit, so I pitched the idea to both, and it turned out Misnomer and Linqua had already spoken before about doing a track," says Hatstat. Fellow engineer Jay Rodgers, who recorded Neighborhood at his Full Moon Studio in Watkinsville, joined Hatstat in sponsoring the recording of the one-off song and its accompanying video.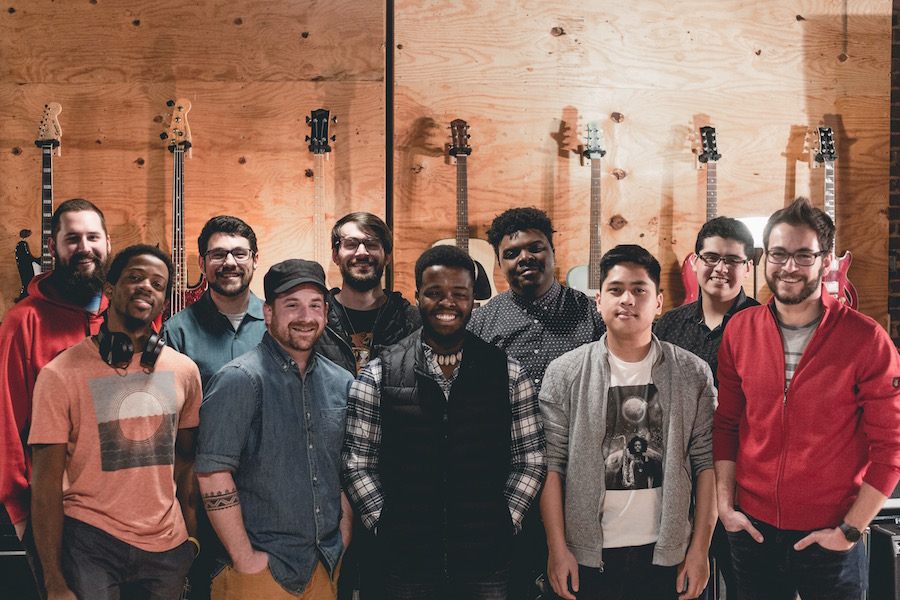 Photo Credit: Eric Hangartner
"Justice" unfolds in two parts, with the beginning instrumental spotlighting Misnomer's fluid, horn-centric sound and the second segment featuring one of Parker's shrewdest performances to date.
The song "calls out the criminal justice system for its failings," says Parker. "The horns paint portraits of the folks you meet in jail, then, lyrically, I detail the story of one such character, Fernando, a father and undiagnosed schizophrenic whose personal and family life unravels when he's arrested for, and denied access to, the medicine—cannabis—which keeps him sane."
Parker delivers her lyrics with uncharacteristic serenity, lending the tune its quiet power: "What is justice/ For whom is it constructed?" she asks. "Is it for healing the hurting/ Or dealing sucker puches?"
Check it out below:
All proceeds from the sale of "Justice," which is available as a pay-what-you-want download from Misnomer's website, will be donated to The Sentencing Project, a nonprofit that "works for a fair and effective U.S. criminal justice system by promoting reforms in sentencing policy, addressing unjust racial disparities and practices, and advocating for alternatives to incarceration," according to its site.
"Justice" is also available on Apple Music.
Like what you just read? Support Flagpole by making a donation today. Every dollar you give helps fund our ongoing mission to provide Athens with quality, independent journalism.