Photos and video footage released by Athens-Clarke County police show a man threatening park-goers and police at Virginia Walker Park last week before officers shot him during a standoff.
On Saturday, May 22, police received several calls about a man with a long gun on Vine Street "talking trash" and "walking around acting like he's gonna shoot someone," according to 911 audio ACCPD released Friday.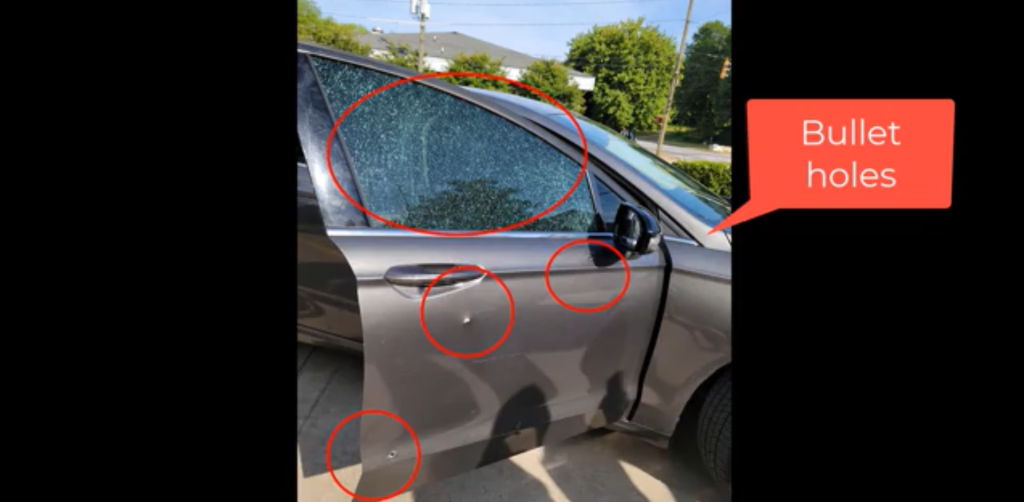 One woman told police that someone had shot through her car window and also shot at another car at Trail Creek Park (now known as Walker Park). Police used dogs and drones to search the area, but could not find the suspect.
The following morning, the same man was reported walking around Walker Park with what one witness described as a semi-automatic rifle. Security camera footage shows him walking along a path from the parking lot to the park's splash pad area pointing a gun at park visitors and employees.
"There's a bunch of children and pregnant women here," one woman told a 911 dispatcher while crying. "Y'all need to hurry up. He's yelling at people."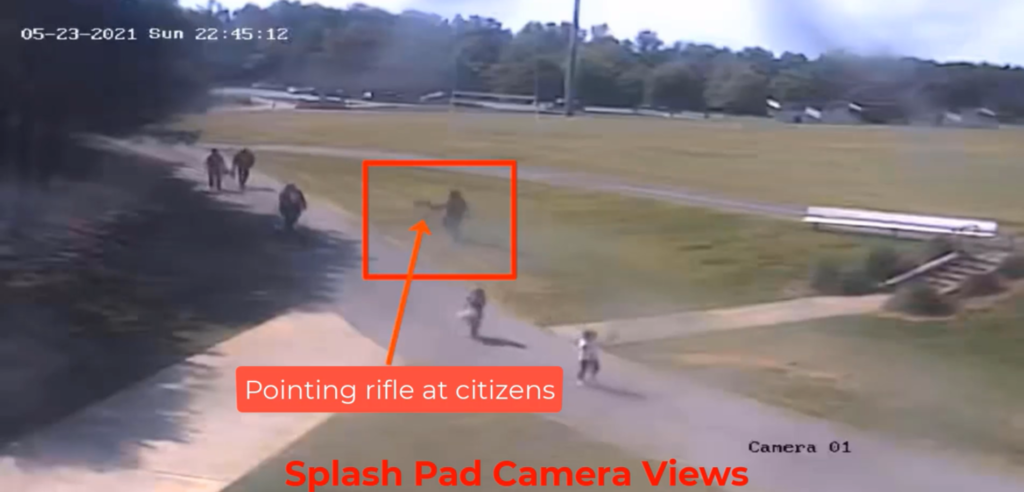 Another caller described the man carjacking an SUV at gunpoint and driving off just as police were arriving. They stopped the SUV on Trail Creek Street near the entrance to the park. The man took what police described as a defensive position behind the vehicle and refused demands to drop his weapon.
It's not clear who fired first, but four officers discharged their weapons at the man, later identified as Juan Joseph Daniele Castellanos, 38, of Athens. After the shootout, police used an armored vehicle to approach the SUV and render first aid to Castellanos, who was pronounced dead at the scene.
Police also released the names of the officers who shot at Castellanos:

Slaney has 20 years of experience on the force; Impeduglia, 18 years; Lance, 3 years; and Echols, 2 years.
As with all police shootings, ACCPD has turned the case over to the Georgia Bureau of Investigation, which will recommend to District Attorney Deborah Gonzalez whether to file charges against the officers.
Like what you just read? Support Flagpole by making a donation today. Every dollar you give helps fund our ongoing mission to provide Athens with quality, independent journalism.