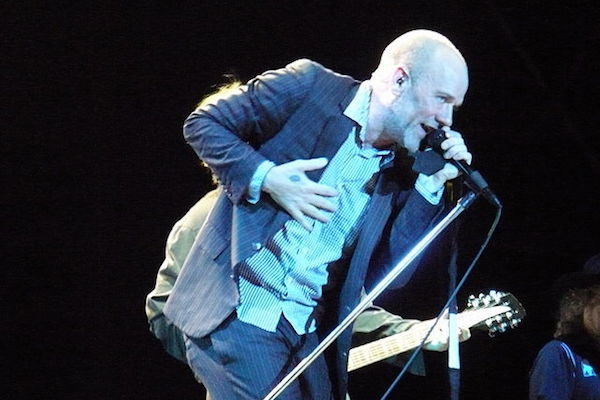 Photo Credit: Robert De Martino/Wikimedia Commons
Reddit is well known as a sordid hive of flat-earthers and Pizzagate fanatics, but user JohnnyStringbean may have come up with one of the better online conspiracy theories of all time.
Propelled by the cryptic lyricism of Michael Stipe, Georgia went on to win, and win a lot. From 1980 to 1982, Georgia went 33-3, winning three SEC titles and one national championship. After the 1982 season, two calamities befell the Bulldogs: Herschel Walker left for the USFL, and R.E.M. released their first (and best) album, Murmur on April 12, 1983.

To create such a perfect album, R.E.M. had to make sacrifices. They chose to sacrifice the success of the Georgia Bulldogs. Georgia would finish 1983 with 10 wins and a top 5 ranking, but it would be the last time they finished a season ranked until 1987. Not coincidentally, this is also the year many purists claim R.E.M. "sold out" with the release of Document, and the chart success of top 10 single "The One I Love". At this point, the band's relationship with the Bulldogs changed entirely. They no longer cursed Georgia's entire season, their contract with Warner allowed them to limit the curse to only one game, the one immediately after an album release (author's note: I have not read the contract, but I have not seen evidence that this clause doesn't appear in it).

While their initial success had been to the detriment of the team, 8 of R.E.M.'s next 10 albums were released in years the Bulldogs finished ranked (the exceptions were thrift store staple Monster and its follow-up, New Adventures in Hi-Fi). But this shared success came at a price: 6 of the 10 albums were released during football season, and Georgia went 1-5 in the games immediately following.
Read the whole thing here, sheeple.
Like what you just read? Support Flagpole by making a donation today. Every dollar you give helps fund our ongoing mission to provide Athens with quality, independent journalism.