After a very hopeful season of fall events that were, once again, mostly undone by COVID, it is safe to say that this June is set to be a more recognizable summer experience in Athens. AthFest will return downtown June 24–26, minus the traditional club crawl, with ticketed events at the 40 Watt Club and Georgia Theatre instead. However, this coming weekend is packed with festivals if you're eager for something to do before then. There is a historical favorite returning, some great jams for a good cause and a new milestone event.
HOT CORNER FESTIVAL: Returning to its full three-day glory for the first time since COVID, the 22nd annual celebration of the historic African-American Hot Corner business district will be held June 10–12. The events kick-off on Friday at the First AME Church (521 N. Hull St.) from 6:30–8:30 p.m. Lady B and Jerry Wilson will open with a greeting, followed by a devotion led by Venus Jarrell and Homer Wilson, then the gospel program will continue with music and a memorial presentation. The main event on Saturday takes place on the corner of Washington and Hull streets downtown with live music, various activities and food from 11 a.m.–10 p.m. Acts include the Clarke Central Orchestra, Linqua Franqa, Strength Dance Academy, Splitz Band and many more.
Also held on Saturday is a free screening of Summer of Soul at Ciné from 2:30–4:30 p.m. This documentary tells the story of The Harlem Cultural Festival in 1969 and the celebration of Black history, culture and fashion. The Hot Corner Festival will conclude on Sunday at Ciné with a closing program with gospel hip hop, a choir, poetry and acknowledgements of the festival sponsors.
NEW WEST FEST: This full-day festival presented by Phil Hughes Honda will take place at Southern Brewing Co. on June 11 with doors at noon and music from 1–10 p.m. Proceeds from the event will benefit the Boys & Girls Clubs of Athens, an organization that aims to inspire and enable young people to be successful by providing a safe space to learn, grow and have fun. The Athens branches have been serving local youth 6–18 years old for over 50 years. Tickets for adults ages 21 and up are $20 in advance, $25 at the door and $100 for VIP admission, which includes exclusive access to the VIP tent with a dedicated bar and table seating, complimentary food from local restaurants and three beer tickets to be used at the VIP tent bar. Children under 12 get in free, and tickets for youth ages 13–20 are only $10.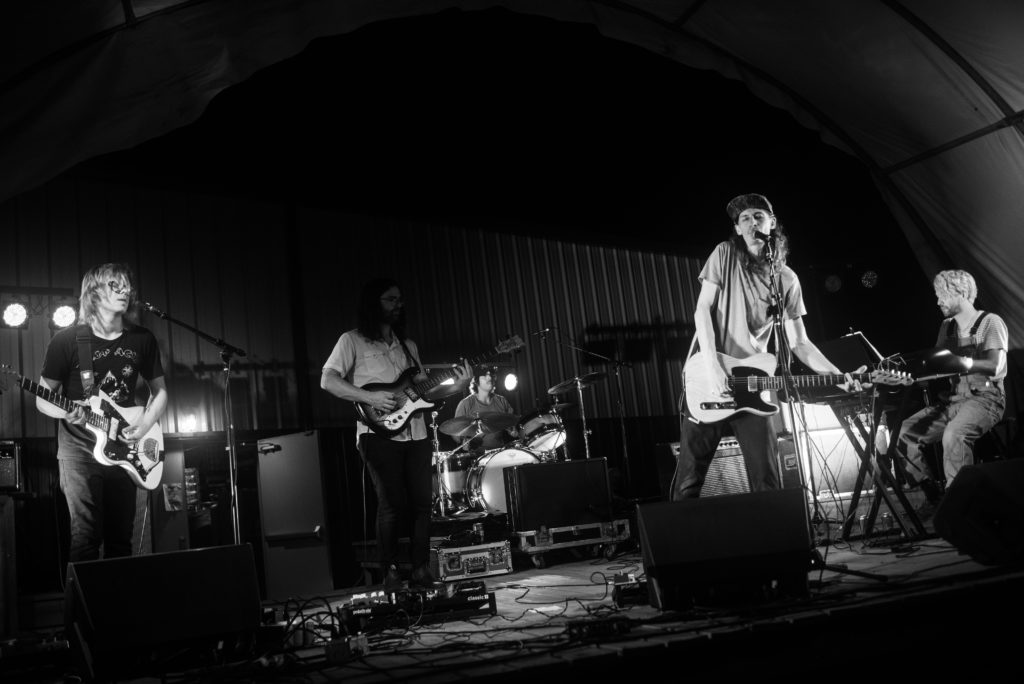 Acts for the day include New Madrid, The Pink Stones, T. Hardy Morris, Emily Nenni, Parker Gispert (of The Whigs), Cicada Rhythm, Haunted Shed and Kalen & Aslyn. Attendees can expect a musical journey that traverses the genres of psychedelic rock, cosmic country, folk rock, honky-tonk and pop. In addition to the stellar music lineup, there will be food trucks, artists and vendors present to keep you entertained throughout the day and night.
PRIDE PARADE: During this year's "Pride Month," the Athens Pride & Queer Collective will host the first Athens Pride Parade on June 12 at 2 p.m. Involved in the parade are nine floats, 13 walking groups and four motorcades with participation from various local businesses and organizations. The route will start on Hull Street, make a left on Clayton Street and proceed left on College Avenue until the parade reaches Thomas Lay Park. At the park, the celebration will continue with a "BBQueer" cookout featuring food, vendors and musical performances by Convict Julie, Tears for the Dying and Exquisite Gender that lasts until 6 p.m. As an effort to create more sober spaces for the LGBTQ+ community to find fellowship, there will be no alcohol permitted at this event.
On the meaning of what makes the community's first Pride Parade so impactful, Athens Pride & Queer Collective President Cameron Jay Harrelson explains, "Policy is what truly affects the lives of queer people. A parade will never do that. But what a parade and public events can do is serve as a celebration of how far we've come, a reminder of the work we still have left to do. and serves as a reminder to the child who is questioning their existence or the adult afraid of coming out that they are not alone, and that Athens is a place they can not only live, but thrive."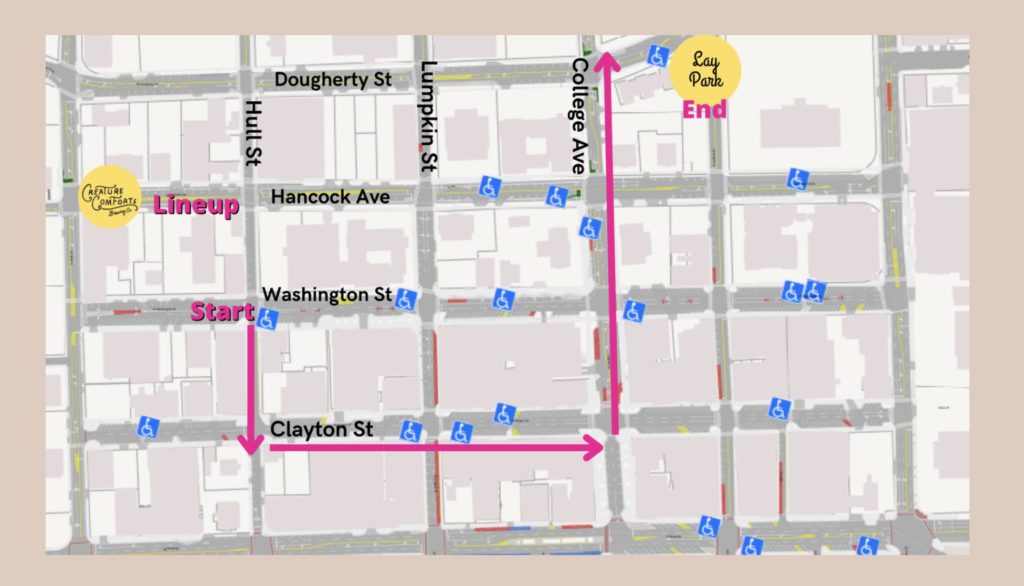 Like what you just read? Support Flagpole by making a donation today. Every dollar you give helps fund our ongoing mission to provide Athens with quality, independent journalism.