It's easy to stereotype comic-book conventions from the outside as a venue for a bunch of nerds to nitpick superhero narratives or try out their homemade Iron Man costumes, but A: Quit nerd-shaming! And B: Fluke, our local yearly convention, has more to offer than that. Unlike most cons, it focuses on small, independent creators, many of whom man their own booths. A lot of them are local, too, so here's a list of Athens-based indie-comics celebrities to seek out:
Eleanor Davis: It's hard for people in Athens to realize what a big damn deal Davis is because she's a modest person, but she's been in at least three volumes of Best American Comics, won a gold medal from the Society of Illustrators and received the Russ Manning Most Promising Newcomer Award from the Eisners (kind of the comics Oscars) in 2009. She'll have her newest book, Why Art? (Fantagraphics), available at her table, plus older work, including mini-comics and You & a Bike & a Road (yours truly's favorite comic of 2017).
Joey Weiser: Best known for creating Mermin, a five-volume, all-ages, Eisner-nominated series about a fish-boy from an underwater kingdom that is super popular with the K-8 set, Weiser, who illustrated this week's Flagpole cover, has also written for SpongeBob Comics (surprisingly good and entertaining, even for grown-ups) and done coloring for Jedi Academy and Lunch Lady. You might not know his name, but your kids probably do. His stuff is tidy and interesting at the same time, a rare feat.
Drew Weing: One reason to go to Fluke, apart from getting to buy books from the people who made them—they'll usually sign them with a quick drawing, too—is for the cool swag you can't get anywhere else. Weing, who is married to Davis, is the author of The Creepy Case Files of Margo Maloo, a gripping all-ages yarn about a young monster mediator that is creepy, charming and gorgeously drawn. Last year, he had awesome little Margo-logo enamel pins for sale at his booth. You can also pick up his Set to Sea, a story about where a romantic attitude will get you in life, for slightly older audiences than Margo.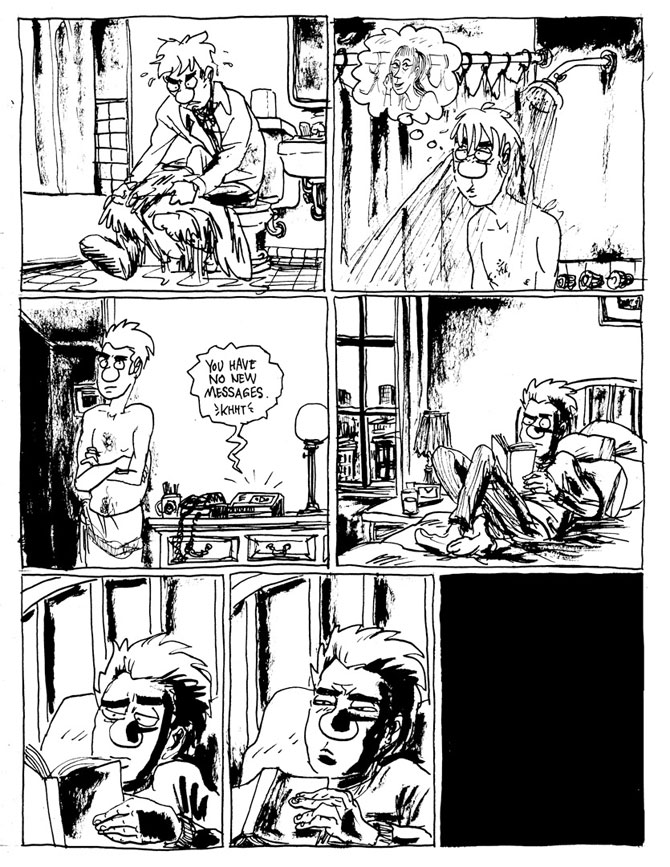 Patrick Dean: Here's the section of folks who either currently draw a strip for Flagpole or previously did. Dean's comic ran weekly for 10 years, but if you're newer to town, you might know his work from the signs he paints for Trader Joe's, where he gets to display his strong Jack Davis influence. Dean has been serializing his story "Eddie's Week" online (eddiesweek.tumblr.com) since early this year, which is a real delight if you miss reading his work on a weekly basis.
Missy Kulik: "Tofu Baby" has been running weekly in Flagpole since at least 2009, and although it has its detractors—they just can't handle the twee—it has achieved a sort of éminence grise status through its longevity and consistency. (Who knew jokes about not being able to pronounce the letter R were such fewtile gwound?) Kulik draws a lot more besides the cute lil' bean curd, and you can pick up buttons and other accessories at her booth.
Lee Gatlin: Gatlin's "Gang Agley" strip has been running in Flagpole for a while, too, and it's been interesting to watch it evolve. He's turned from simpler, cartoonier lines to panels that are more reliant on what look like washes (ink or watercolor) and color. He's gotten some national indie-comics attention for it, too, including from notable comics journalist Zainab Akhtar, who appreciates his mopey, goofy superheros and vampires.
David Mack: For years, my go-to gift for dummies who move away from Athens (some willingly, some less so) has been one of Mack's small compilations of his "A Round Town" Flagpole comics, which capture the feel of the town like little else. They were getting harder to find, and I cleaned Avid out of the ones they had left at one point, but now you can get a complete run (at least, up to a point) in a fat little book called Athens, GA, with the Chase Street water tower on the front. Go get you one at flagpole.bigcartel.com. Mack also sometimes draws portraits for a dollar.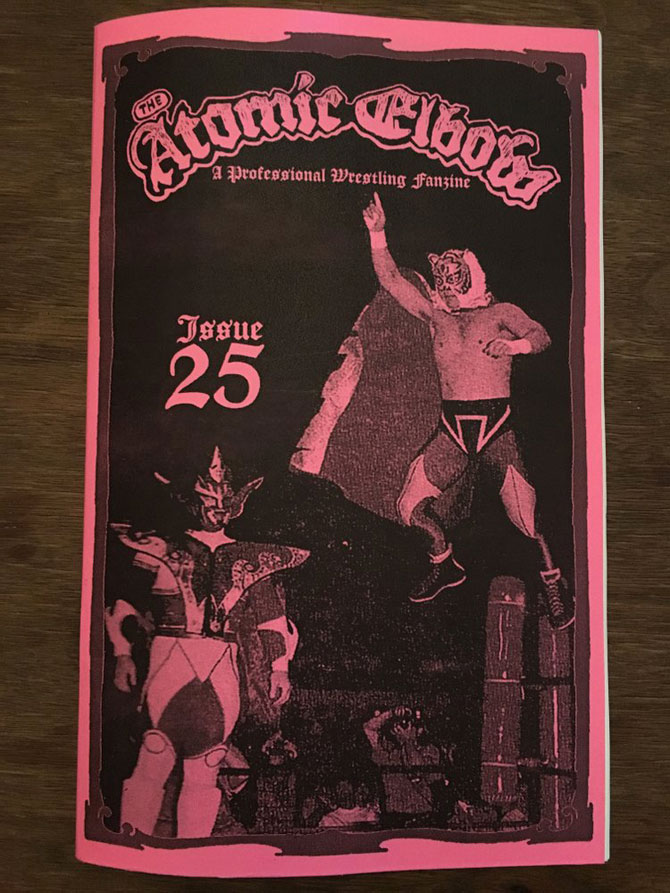 Robert Newsome: The co-organizer of Fluke for these many years (with Dean), Newsome won't just be manning the door or the merch station or pointing you toward the cake (there's always cake, both vegan and not). He also usually has copies of his wrestling zine, The Atomic Elbow, now into its 25th issue. Over the years, it's featured comics from folks like Box Brown—who later wrote a whole book on Andre the Giant and now has a new one about Andy Kaufman—Evan Dorkin, Jarrett Williams and others.
Klon Waldrip: Former Video Library and Vision Video employee Waldrip really knows his stuff about movies, and he's put out zines (both comics and non-comics) about cult films, but he's also been drawing his "Power Profiles" series for years. On Instagram at @powerprofiles or available in print form (including probably at Fluke), they're one-page bios of people like Jean Seberg, Bushwick Bill, Dolores Huerta, Katherine Dunham and more, each hand-lettered and illustrated with a big picture of the subject.
The great thing about Fluke is that, even if you think you're only going to fanboy out about one comics creator, you're almost guaranteed to discover a new one while you're there. There are professionals and amateurs, kids and grown-ups, publishers and self-publishers, people who write and people who draw, plus buttons, stickers, toys, comics-themed jewelry and plenty more. You can find a full list of vendors at flukeisawesome.blogspot.com with links to their websites, unless said websites do not exist, in which case the link goes to a YouTube video of monster trucks.
Like what you just read? Support Flagpole by making a donation today. Every dollar you give helps fund our ongoing mission to provide Athens with quality, independent journalism.