Every December, dozens of local artists gather up their most recent creations to sell, demonstrating the entrepreneurial spirit and diverse talents of Athens' flourishing arts community. From open houses at private studios to multi-vendor fairs at local businesses, these special events offer a rare opportunity to connect directly with the makers behind original pieces. The value of buying from local artists during the holiday season is two-fold: While you score a one-of-a-kind gift that's sure to impress you or a loved one, the artists receive the encouragement and monetary support they need to continue pursuing their creative endeavors. With nearly 40 events scheduled, handcrafted and locally sourced gifts are more accessible and affordable than ever.
In the spirit of tradition, let Flagpole make shopping locally a little simpler this year with our annual Holiday Market Roundup, a list of artist markets, studio open houses and craft sales going on in Athens and nearby.
Artist Markets and Open Houses in Athens
Deck the Walls, a holiday market held annually at the Lyndon House Arts Center, at 293 Hoyt St., will be open Tuesdays through Saturdays in December from 12–5 p.m. More than 70 artists will offer jewelry, photography, paintings, soaps, scarves, hats, mittens, glass, pottery, accessories and folk art, plus seasonal cards, ornaments and wreaths. Artists include Eleanor Broader, Aurora Alva, Elizabeth Bishop-Martin, Wilma Wilma, Charles Warnock, Gaybriel Jones and Margaret Agner. An expanded gallery shop will include even more original creations by members of the Visual Arts Guild of Athens. The Lyndon House will host a Holiday Open House on Saturday, Dec. 9 from 11 a.m.–3 p.m. with musical and theatrical entertainment, photos with Santa and craft activities. For more details, visit athensclarkecounty.com/lyndonhouse.
Over on campus, pop by the UGA Ceramic Student Organization's annual Holiday Pottery Sale Wednesday, Nov. 29 and Thursday, Nov. 30 from 9 a.m.–5 p.m. in the first-floor atrium. Created by students and faculty, the works range from decorative pieces and hand-built sculptures to functional pottery like teapots, mugs, plates, vases and bowls. Proceeds support educational field trips to conferences, and also bring in visiting artists. Parking is available in the Performing Arts Center deck. Visit art.uga.edu for more information.
Operating primarily as a wholesale business, Mbare, Ltd. will open its warehouse to the public for Africa in Athens Friday, Dec. 1 from 4–8 p.m. and Saturday, Dec. 2 from 10 a.m.–2 p.m. The fair-trade company works directly with artisans and craftspeople in Zimbabwe, Senegal, Swaziland, South Africa, Tanzania and Mali to collect wall decor, textiles, baskets, glassware, stone sculptures, wood carvings, tin art, masks and more. Mbare is located at 118 Commerce Blvd., and more details can be found at mbare.com.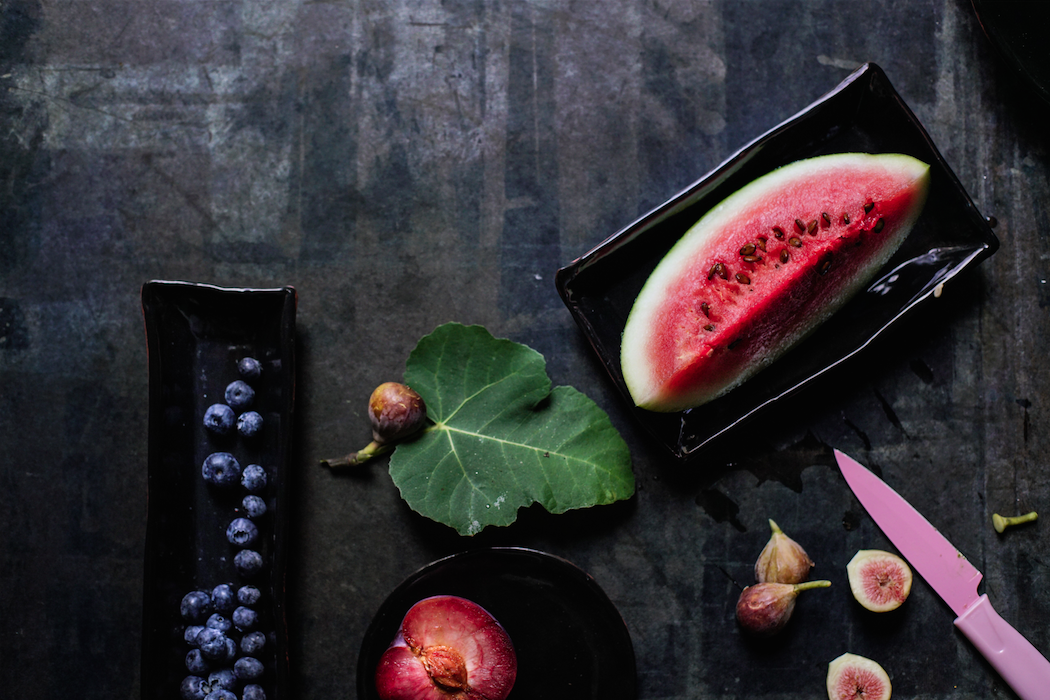 Lori Demosthenes Pottery and Friends will host a sale on Dec. 2 from 9 a.m.–4 p.m. at 190 Cohen St. Demosthenes, who is a pottery instructor at Good Dirt Clay Studio and a yoga teacher at Shakti Power Yoga, creates functional mugs, jugs and other vessels in earth tones. Scope out @lodemos on Instagram for work.
Maria Dondero's ninth annual Marmalade Pottery Holiday Sale will be held at Southern Star Studio, located at 180 Cleveland Ave. On Dec. 2 and Dec. 3 from 9 a.m.–4 p.m., the ceramic artist will share a new collection of mugs, hanging planters, large coil jars, big platters and ornaments. The event includes food by Tim Dondero and coffee from Jittery Joe's. Visit mariadondero.com for samples of work.
Camren Gober of Star Thread Pottery will host a holiday sale of stoneware and porcelain clays transformed into functional works of art. The sale will be held Dec. 2 and 3 from 9 a.m.–5 p.m. at 669 Pinecrest Dr. Visit starthreadpottery.com for examples of recent work.
Rebecca Wood and her team of potters will host their Holiday Sale Dec. 2 from 9 a.m.–4 p.m. R. Wood Studio, located at 450 Georgia Dr., will have many of the brightly colored pieces that the studio is known for—as well as its latest color, "Poppy Seed" black—in addition to several one-of-a-kind pieces, seconds and discounted works. To view samples of the potters' work, check out rwoodstudio.com.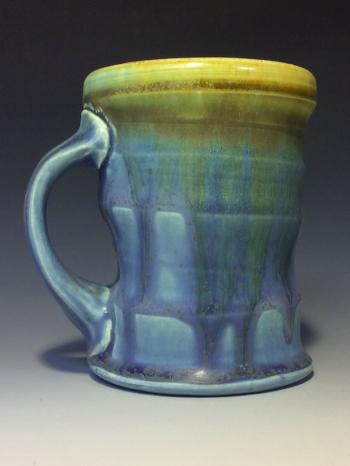 Local potter Carter Gillies offers two different events this season. View an eclectic mix of functional and decorative work during the Carter Gillies Pottery Open House Dec. 2 and 3. Kitchen and dining accessories include plates, mugs, bowls, vases and kid-sized, half-priced pieces. He will continue his tradition of trading ornaments to children who do something creative like sing a song, draw a picture or tell a story. On Saturday, Dec. 9 and Sunday, Dec. 10, he will be joined by Geoff Pickett, Jeff Bishoff, Kyle Jones and Zuzka Vaclavik for the annual Carter and Friends Pottery Market. Both events are from 10 a.m.–4 p.m. and are located at 572 Nantahala Ave. Call 706-546-7235 for more.
Hip Vintage & Handmade will open its doors for a Hip Holiday Market Dec. 2 from 10 a.m.–5 p.m. Over 45 craft vendors will set up in the garden behind the shop, which carries collections from antiques and vintage dealers alongside handmade items by local crafters and artists year-round. Highlights include paintings by Ruth Allen, folk art by Tex Crawford, hand-painted signs by Snapped Studios and jewelry from Elemental Curiosities, Pendergrast Studios, Blackbriar Studios and Nico Ambush. The afternoon also includes performances by Caroline Aiken and a photo booth. Hip is located at 215 Commerce Blvd. More information can be found at hipvintagehandmade.com.
Indie South Fair's 10th annual Holiday Hooray offers a lineup of nearly 100 vendors covering virtually everything handmade, from original art in every medium, bath and beauty products, toys and sustainable fashion to artisanal food, home goods and furniture. Indie South is unique among the majority of markets in that it also incorporates a wide selection of collectors who focus primarily on vintage clothing and accessories. The two-day open-air market, which also promises a vinyl DJ, food trucks, Santa photo booth and kids' activities, takes place Dec. 2 and 3 from 10 a.m.–5 p.m. at 660 N. Chase St., just off Prince Avenue. Admission to the market is $3. For more details, visit theindiesouth.com.
Offering a selection of baby clothing, toys, housewares, accessories and more, Willaby Clothier will host a Winter Shop Dec. 2 and 3 from 10 a.m.–6 p.m. at its new design studio, 150 Fritz Mar Lane. The sale coincides with the Kindercore Block Party Dec. 3 from 12–5 p.m., which features music by DJ Kindercore, an appearance by Santa, treats from food trucks and tours of the vinyl manufacturing plant at 12:30, 2 and 3:30 p.m. Go to willabyshop.com.
Lotta Mae's Supply Co. will host a Holiday Homestead Pop-up Dec. 3 from 12–5 p.m. The new modern homestead shop, which opened in July, carries home goods, tools and supplies for gardeners, homesteaders and urban farmers. Lotta Mae's is located at 585 E. Barber St., Ste. E. Visit lottamaes.com.
The UGA Jewelry and Metals department will offer a selection of jewelry handmade by students on Monday, Dec. 4 and Tuesday, Dec. 5 from 10 a.m.–5 p.m. The sale will be held on the first floor in the atrium of the main building at the Lamar Dodd School of Art. Visit art.uga.edu for more events on campus.
Ciné will host a Holiday Market in its lab Dec. 5 from 5–8 p.m. Participating vendors are all Ciné members, and the selection will include handmade and locally sourced wares, including jewelry, pottery, painting, books and more. Check athenscine.com for announcements.
Sons of Sawdust, a family-run woodworking company known for using salvaged and reclaimed wood, will celebrate its showroom's first anniversary with a Holiday Cocktail Party Dec. 5 from 5:30–8:30 p.m. In addition to libations and giveaways, SOS will offer 25 percent off handcrafted gift items and all orders placed that night. A dance party will follow the reception. Sons of Sawdust is located at 470 Hawthorne Ave. RSVP on the Facebook event page.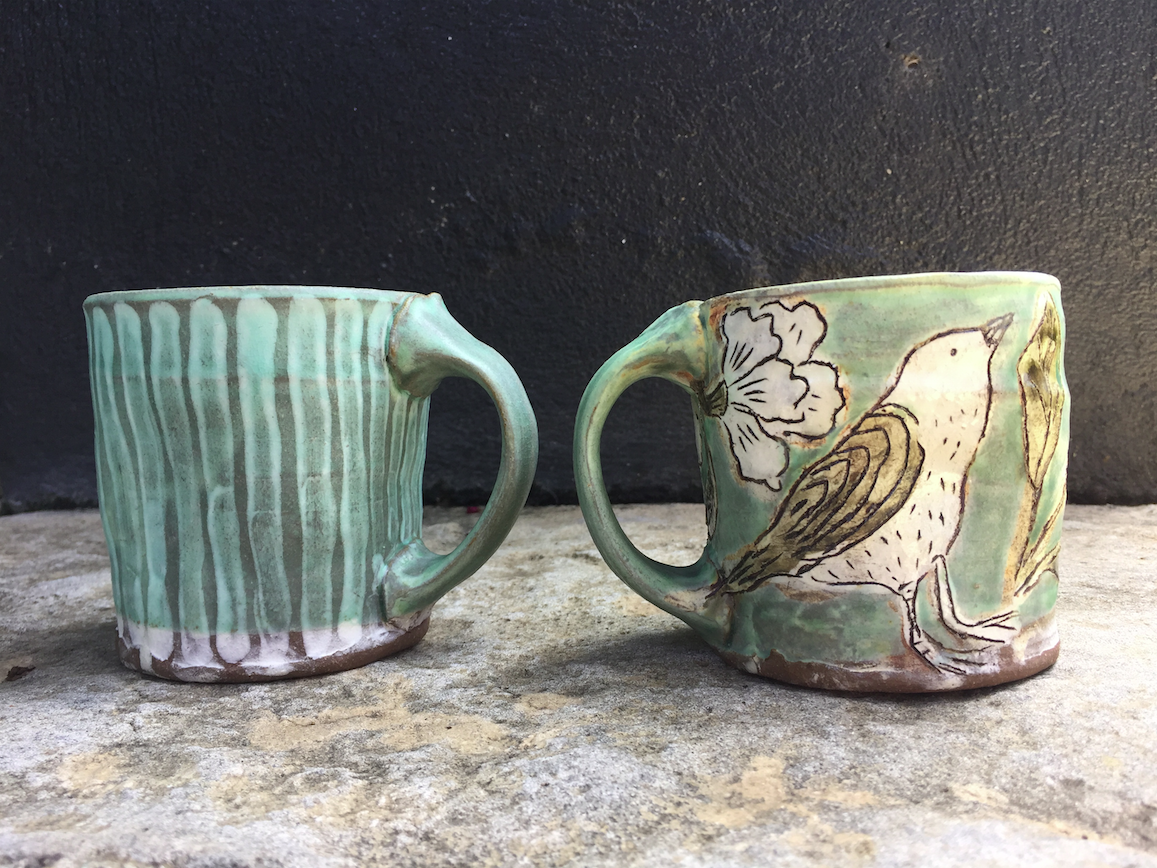 The Holiday Sale at Normaltown Pottery, slated for Dec. 8 from 4–9 p.m. and Dec. 9 from 9 a.m.–4 p.m., will feature handmade, functional pottery by studio owner Juana Gnecco, along with ceramics by Nancy Green and Shawn Ireland, plus jewelry by Melanie Morgan. Normaltown Pottery is located at 465 Belvoir Heights. For more information, call 762-728-0575.
The Holidaze Tea Party at Go Bar on Dec. 8 will offer handmade and vintage vendors, as well as BYOM (Bring Your Own Mug) tea, impromptu yoga and snacks. The tea party will kick off at 6 p.m., with performances by Lea Lea, Garett Hatch, Otis Nemo, Swim Lessons, White Rabbit Collective, Loudermilk and Moon, Suntundra, Seadust Mercury Exhibit and DJs Ken-Lee and Mahogany going until the wee hours. Local crafters can email heylealea@gmail.com to sell wares.
Following the Marmalade Pottery event, Southern Star Studio will host a group holiday sale Dec. 9 and 10 from 9 a.m.–4 p.m. The current resident potters include Lori Demosthenes, Maria Dondero, Jennifer Heynen, Chona Leathers, Allya Maerz, Regina Mandell and Kerry Steinberg. In addition to popular ceramic staples, offerings include ceramic jewelry, ornaments, magnets and buttons. Call 706-248-6899.
More artists will share their creations during the Athens Institute for Contemporary Art's third annual Holiday Market, with vendors including Little Cuckoo Chocolates, Moji's Art, The Felted Bluebird, Strong Girls, Sun and Moon Atelier, Jacob Wenzka Art, Studio Piccolo, Gem N Glass, Lisa Freeman, Studio Pen Pen and Tragic Planet. The market will be held Dec. 9 from 10 a.m.–5 p.m. at 160 Tracy St. For more, visit athica.org.
ATHICA's Holiday Market is part of the Tracy Street Arts Crawl, a rare opportunity to peek into the work spaces of several local artists. Multiple studios inside the Chase Park warehouses will be open, with participating artists including Nancy Everett, Amanda Kapousouz, Lou Kregel, Vivian Liddell and Veronica's Sweet Spot. The crawl will be held Dec. 9 from 10 a.m.–5 p.m.. Find the event on Facebook.
AMVETS Post 10, located at 1001 Winterville Rd., will offer a Christmas Craft Bazaar on Dec. 9 from 10 a.m.–4 p.m. A portion of proceeds will help support the needs of local veterans and their families. Contact Sandra McWaters for more information by calling 706-338-5723.
Heirloom Café and Fresh Market will host an opportunity for seasonal shopping Dec. 9 from 10 a.m.–2 p.m. during brunch hours. Handmade wares will range from jewelry, gourmet foods, woodwork, ceramics, soaps and bath products, textiles and more. The 26-name vendor list includes artists such as Rebecca Holt (jewelry), Frank Saggus (bird houses), Ann Marino (pottery), Sara Parker (textiles), Will Eskridge (paintings), David Stroud (woodworking) and Erin Jay (stuffed animals). Businesses include Normal Soap Company, Pale Blue Dot Soap Company, Thready for Anything, Piedmont Provisions, Little Light Co., Hobo Cheese Company and Bear Hug Company. Heirloom is located at 815 N. Chase St. Visit heirloomathens.com for details.
Artists will come together to raise money for the local nonprofit Campus Cats at Hi-Lo Lounge Dec. 9 from 12–5 p.m. The Fifth Annual Art Show Fundraiser will offer lotions, soaps, wooden bowls, scarves, exotic plants, jewelry, clothing, paintings, wood burning art and more. Hi-Lo is located at 1354 Prince Ave. Information on Campus Cats can be found at catzip.org/campus-cats-program.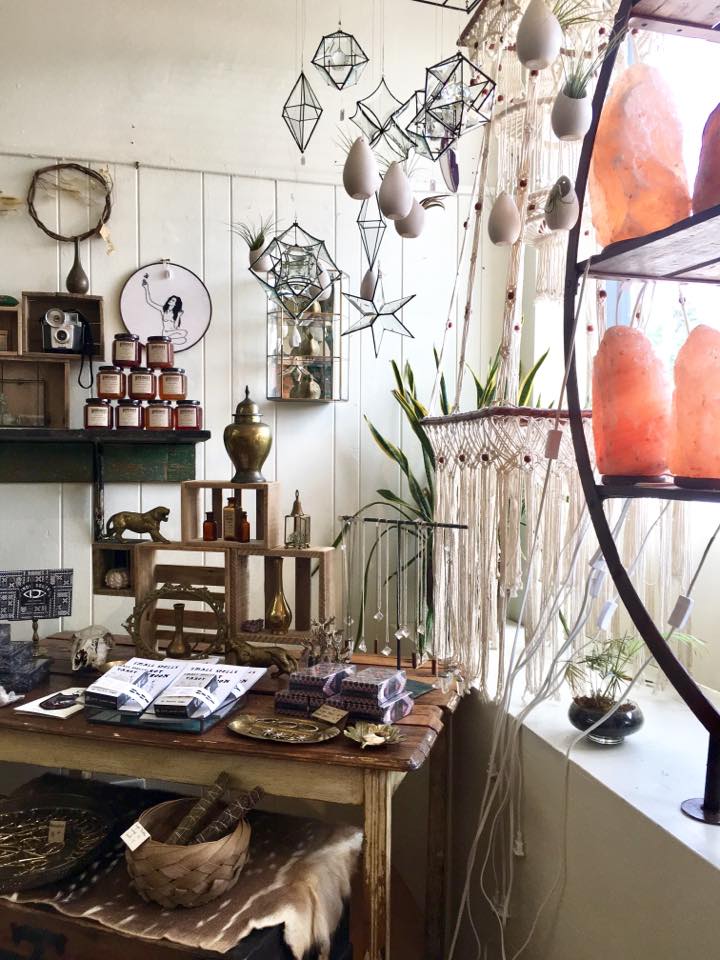 The Downtown Athens Open House encourages shoppers to visit the various boutiques and shops that neighbor each other Dec. 9 from 12–5 p.m. Hayrides will depart from outside of Wells Fargo, and children can take photos with Santa from 1–5 p.m. A "Find the Elf" interactive scavenger hunt will reward those who find hidden elves. For a full list participating Downtown Athens Business Association members, check out downtownathensga.org.
The Five Points Business Association will host The Five Points Holiday Bash, inviting shoppers to walk around the neighborhood Dec. 9 from 3–7 p.m. Activities include a Santa meet-and-greet at the fire station with songs and stories led by Miss Rachel of Avid Bookshop, a Toys for Tots collection through Jaycees and holiday treats from Condor Chocolates under the trees at The Park at Five Points. Fleet Feet Sports, BMA at Home, Avid, Bella Salon and Hannah Betzel will participate in a "Where's the Bulldog?" scavenger hunt with chances to win prizes. Email avid.athens.rachel@gmail.com.
Treehouse Kid & Craft presents its eighth annual Handmade Hollyday Artist Market across the street at Starlite Showroom, located at 750 W. Broad St., on Sunday, Dec. 10 from 10 a.m.–4 p.m. Swing by to peruse the creations of over a dozen vendors, including Kiran Fernandes, Melanie Sgrignoli, Joanna Fitts-Swartz, Erin Jay, Sweet Olive Farm, Tin Cup, Reciprocitee, Helmsie and the Field to Cup Project. Find the event on Facebook.
During the annual Holiday Open House at the State Botanical Garden of Georgia Dec. 10 from 2–4 p.m., kids are invited to take photos and share their wishes with Santa, as well as make holiday crafts. The garden's gift shop, which features books, toys, holiday decor, jewelry and student-designed items, will be open for adults to browse for potential presents. The shop will also stay open late Dec. 5 and Dec. 12 from 5–7 p.m. For more information, visit botgarden.uga.edu.
Metal + Petal, located at 2161 W. Broad St., will hold its second annual holiday market from 4–7 p.m. Monday, Dec. 11. The shop offers furniture, lighting, rugs and other interesting accents for the home year-round, and today will also have artisan wreaths, kissing balls and bundles of decorative holiday greens. Sara Click and Philip McClure will offer artwork, Potluck Plants will have airplant wreaths and Christmas plants, and The Rolling Runway will have women's clothing and accessories. Hologram Salon will provide a braiding bar for hair styling, Condor Chocolates will set up a hot cocoa bar, and Nedza's Waffles will serve snacks. Visit metalandpetal.com for more.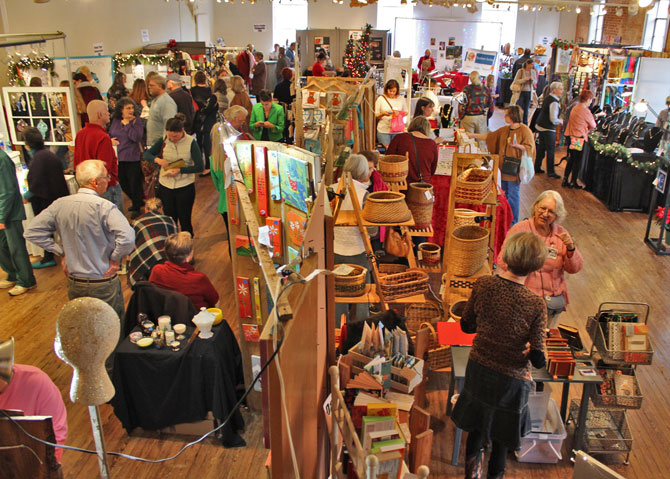 Trio Contemporary Art Gallery will offer a Holiday Pop-Up Boutique with original artwork, art prints, jewelry, clothing (handmade, vintage and pre-owned), home decor and more on display. Many Athens Art Prints artists will be featured, as well as items from James Greer, Lisa Freeman, Leslie Litt and Little Cuckoo Chocolates. A holiday photo booth with print packages will be available, and appearances by Santa Claus, DJs and performers are expected. Downstairs, Pixel & Ink Studio is stocked up on film, cameras and other creative stocking stuffers. Both are located at 660 W. Broad St., and the pop-up boutique will run Tuesdays through Saturdays, Dec. 12–23 from 10 a.m.–6 p.m. Check out trioathens.com and pixelandinkstudio.com.
An outdoor patio under twinkling lights makes for a festive setting at the juried Athens Holiday Market at Big City Bread Cafe on Dec. 14 and 15 from 5–9 p.m. Peruse the works of local and regional artists while a live band performs around the bonfire. Highlights include stained glass by Susan Staley, jewelry by Chelsea Born (Appaloosa Designs), mixed media by Cricket Bancroft, watercolors by Jamie Calkin, photography by Jason Thrasher and ceramics by Kelly Hart. Big City Bread is located at 393 N. Finley St. and can be reached at 706-353-0029.
Creature Comforts' upcoming Art Party will host an artist market featuring original work by many of the artists who sell images through Athens Art Prints, a print-to-order reproduction service of Pixel & Ink Studio. The brewery will also display an exhibition highlighting Athens Art Prints through Jan. 7. The market will be held on Dec. 14 from 5–9 p.m. Trio's artistic director Tatiana Veneruso will host Silent Art Trivia through headphones provided by Hush Hush from 7–10 p.m. Visit athensartprints.com for samples of prints.
The vendors of the West Broad Farmers Market will offer a special holiday craft fair on Saturday, Dec. 16 from 10 a.m.–1 p.m. In addition to fresh produce and prepared foods, items include artisan soaps, handmade wreaths, jewelry, sewn goods, woodworking, flower bouquets and fruitcakes. Other attractions include a gingerbread house station, cooking demos, pictures with Santa, a DIY Christmas stocking workshop, live music and children's activities. The market, at 1573 W. Broad St., aims to develop new food-based entrepreneurs, build a neighborhood-centered economy and increase access to healthy, affordable foods. For more information, visit athenslandtrust.org.
Hosted by the year-old eclectic brick-and-mortar Indie South, Normaltown Flea offers a last-minute opportunity to pick up handmade and vintage goodies. Held the third Sunday of every month, the outdoor market is Dec. 17 from 10 a.m.–3 p.m. in the lot behind Indie South and Normal Bar in Normaltown. Visit theindiesouth.com for details.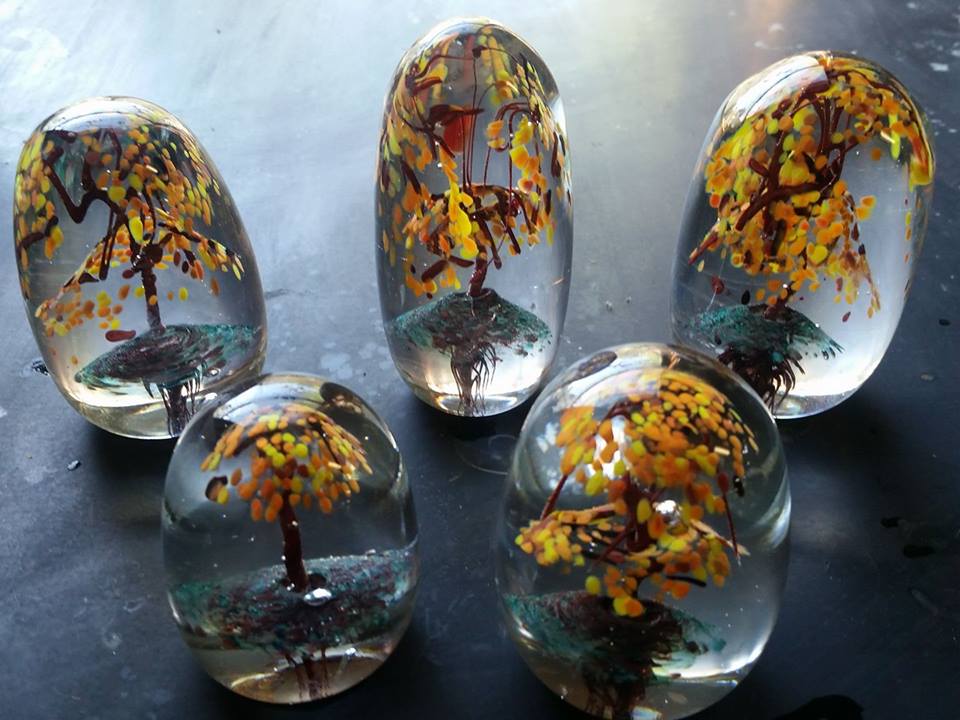 Outside Athens
The family-run Bendzunas Glass Studio and Gallery, at 89 W. South Ave. in Comer, will keep extended weekend hours from 10 a.m.–6 p.m., with live glassblowing demonstrations running until 3 p.m. With over 40 years of experience, artist Paul Bendzunas has passed his craft down to his three children, who also work in the studio. Although operating primarily as a wholesale business that distributes to galleries countrywide, a public gallery displays some of the family's best functional and decorative glass art works, including cups, paperweights, bowls, ornaments and vases. For more information, check out bendzunasglass.com.
The Oconee Cultural Arts Foundation's 23rd annual juried Holiday Market includes the works of 70 regional artists and crafters, ranging from paintings to pottery, stained and fused glass, jewelry, photography, woodwork, sculpture, fiber art and more. Items include jewelry and wire sculptures by Noah Saunders, glass by Christie Moody, paintings by Judy Bolton Jarrett, folk art by Peter Loose, photography by Beka Poss, watercolors by Leigh Ellis, quilts by Beatrice Brown and fiber art by Elizabeth Barton. The market is open Dec. 1 from 5–8 p.m. and Dec. 2 and 3 from 10 a.m.–5 p.m. Admission for all three days is $3. OCAF's Artist's Shoppe, which features handmade items created by more than 50 of the gallery's members, opens in conjunction with the Holiday Market and will remain open through Dec. 22. Homemade treats by Golden Pear Bakery, a group of volunteer OCAF members, will be available, as well as Greek pastries by members of St. Philothea Philoptochos Society. OCAF is located at 34 School St. in Watkinsville. For more details, visit ocaf.com.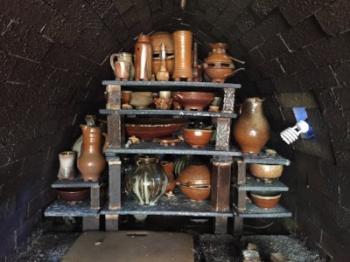 Venture over to Farmington Pottery's December Open House Dec. 2 and 3 from 9 a.m.–5 p.m. to view the latest creations of Geoff and Lisa Pickett. A wide variety of Geoff's wood and gas-fired pitchers, vases and tableware for the home and garden will be available, as well as a selection of soaps and botanical skincare products made with fresh herbs grown by Lisa. Farmington Pottery is located at 1171 Freeman Creek Road in Farmington. For more information, visit pickettpottery.com and farmingtonherbals.com.
For vibrant, richly glazed pieces of pottery that draw inspiration from nature, check out the works of David Morgan, a regional potter who has been creating functional stoneware for 30 years. The David Morgan Pottery studio, located at 3747 Old Wildcat Bridge Road in Danielsville, opens for a Holiday Sale Dec. 2 and 9 from 9 a.m.–5 p.m. and Dec. 3 and 10 from 12–5 p.m. Check Facebook for updates.
This year's lineup at Wolf Creek Pottery promises a diverse array of traditional and contemporary ceramic pieces, with participating potters including Nancy Green, Juana Gnecco, Jen Graff, Minsoo Yuh, Jorie Berman and Rich Panico. Sara Parker will offer handprinted fabrics and cards. Located at 1500 Tappan Spur Road in Watkinsville, the studio's annual Holiday Sale is on Dec. 2 and 3 from 9 a.m.–5 p.m. For more details, call 706-410-5200.
While in the area, visit the annual J.B. (Jeff Bishoff) Pottery Sale for new works. Occurring on Dec. 2 and 3 from 10 a.m.–5 pm., the sale is located at 1790 Salem Road in Watkinsville. Call 678-863-1847.
Farmview Market, located at 2610 Eatonton Hwy. in Madison, will host a holiday market Dec. 2 from 10 a.m.–1 p.m. In addition to an assortment of handcrafted gifts, it will sell locally sourced items like hand-carved olive wood kitchenware. Gift boxes are themed: Georgia Breakfast Sampler, Southern Snacker, Wellness Inside & Out and Griller's Companion. Carolers and Santa Claus will be on site to get everyone into the Christmas spirit. Check out farmviewmarket.com for what's in store.
Tour the home studio of Woodruff Pottery, at 35 S. Main St. in Watkinsville, during its Holiday Open House Dec. 2 from 10 a.m.–5 p.m. Artist Alice Woodruff has more than 40 years of experience in creating pottery, and makes both decorative and functional high-fired porcelain works like large platters, bowls, teapots, teacups and kitchenware. This is the last opportunity for retail sales until OCAF's "Perspectives" rolls around in February 2019, because she will preparing new sculptural works for a solo exhibition. Call 706-207-5175 for directions.
During Off the Vine Produce's Holiday Craft Market, scheduled for Dec. 3 from 1–3 p.m., artists will set up to sell various goodies to take home in addition to the shop's fresh produce and country goods. Off the Vine is located at 302 Athens Road in Winterville, and can be reached at offthevineproduce@yahoo.com.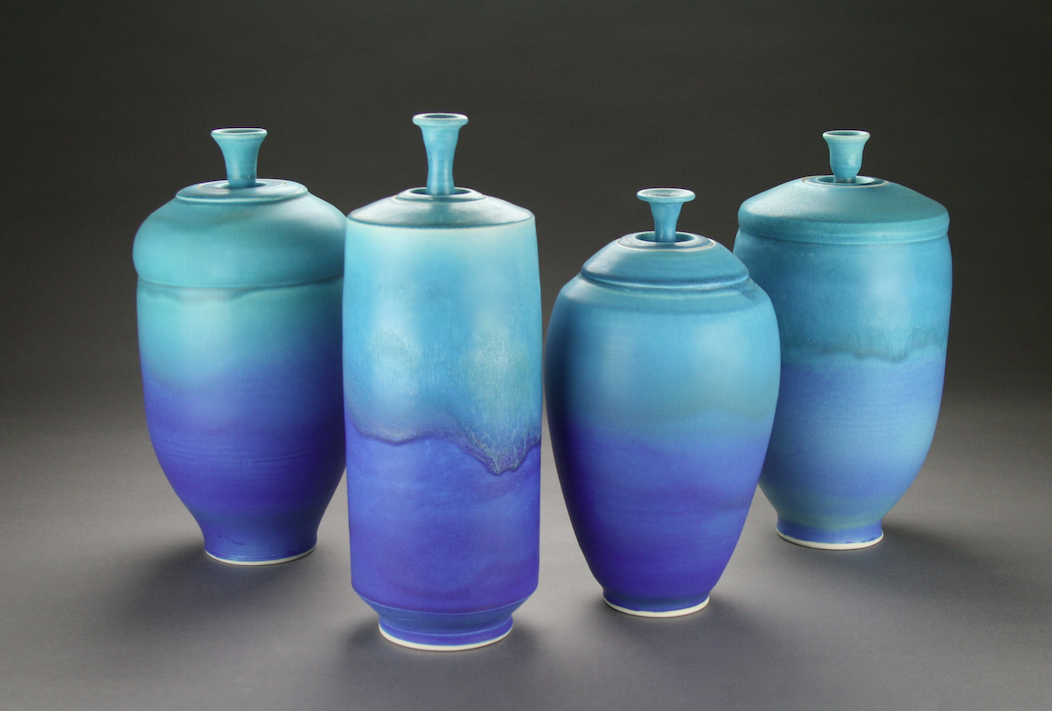 Like what you just read? Support Flagpole by making a donation today. Every dollar you give helps fund our ongoing mission to provide Athens with quality, independent journalism.