Some way or another, Halloween has finally become a monthlong celebration in Athens. Of course, the annual Wild Rumpus parade, a handful of cover bands and countless costumed parties will take over our town as we approach All Hallow's Eve, but for now, here's a rundown of what this upcoming week has to offer to get you into the festive spirit.
CRANIAL OFFERINGS: Anyone searching for a creative costume for next Saturday's Wild Rumpus should take note of Cranial Offerings, a presentation of artist-made headpieces organized by the Athens Institute for Contemporary Art. The event will show off one-of-a-kind creations by artists including Lucy Calhoun, Cap Man, Lauren Fancher, Lisa Freeman, Mike Harboldt, Mike Landers, Vickie Suplee, Chris Taylor and many others. Emceed by Didi Dunphy and Jaime Bull, the headpieces will be modeled and auctioned off as a fundraiser supporting the all-volunteer gallery. Entry includes snacks from home.made and Marti's at Midday, five auction tickets and a souvenir headpiece. Live Wire Athens · Thursday, Oct. 19, 7–9:30 p.m. · $20 · athica.org
Photo Credit: Matt Beall
CLASSIC CITY FRINGE FESTIVAL: Spanning several days and venues, the fest brings unusual and avant-garde artists and performers from out of the underbelly and into the spotlight. Poetry, puppetry, art installations, burlesque, vaudeville, theater, film and live music will be spread out between 361 E. Clayton St., Flanagan's, Flicker Theatre & Bar, Mellow Mushroom's basement, Pixel & Ink, 120 Kendene St., The World Famous and Joker Joker Gallery. Highlights include magic tricks by Jeffrey Williams, tales of the macabre by spoken-word artist Cynthia Rintye, comedy by Chetter Galloway and plays by the Black Light Theatre Company. Thursday, Oct. 19–Saturday, Oct. 22 · $25 (all-access pass) · classiccityfringefestival.com
BLOODY BOULEVARD: For his debut book, author Jeffrey J. Kilpatrick, who also teaches Italian at UGA, looked to his own neighborhood for inspiration. Terrifying Tales of Athens, Vol. 1: Bloody Boulevard offers a collection of creepy, fictional shorts set in the charming yet chilling Boulevard and Normaltown areas. Released earlier this month, the book was published locally by John Pence's A Garbage Factory and includes illustrations by New York-based artist David Pfendler. Kilpatrick will share some of his favorite spooky stories, and attendees are invited to share their own afterwards by emailing athens@wallsofbooks.net. Walls of Books, Watkinsville · Friday, Oct. 20, 6–8 p.m. · FREE! · jjkwrites.com

SPECTER: Perfectly timed for the most haunting time of the year, Trio Contemporary Art Gallery's new exhibition, "Specter," offers explorations into folklore, fantasy and fear. Curated by artistic director Tatiana Veneruso and Pixel & Ink co-owner Laulea Taylor, the show features 18 artists, with a few far-from-home appearances like Anton-Constantine Anastassov (Sofia, Bulgaria), Anders Røkkum (Bergen, Norway) and Kota Yamaji (Tokyo, Japan). Familiar faces include Will Eskridge, James Greer, Ed James, Ali Norman and Michael Ross. The opening reception will offer food, music and a costume contest, and the exhibition will remain on view through the first week of December. Friday, Oct. 20, 7–9 p.m. · FREE! · trioathens.com

WIZARD BALL & PUB CRAWL: After three successful years in Atlanta, Markster Con's Wizard Weekend is coming to Athens. Attendees are encouraged to rep their house colors, or dress up as any fantasy character or mythological creature. The ball features music by Radio Cult and DJ Juice Wayne, a costume contest, specialty cocktails and chocolate frogs. The following day, eight bars will sling all the butter beer and wolfsbane potion your heart desires: the Wizard Registry (Iron Factory), Dragon Alley (Max), The Great Hall (Bar South), Lion's Den (Cutters Pub), Magical Ministry (The Gatsby), Eagle's Nest (Sandbar), Snake's Pit (Flanagan's) and Bager's Burrow (Boar's Head Lounge). Ball: 40 Watt Club · Friday, Oct. 20, 9 p.m. · $15. Crawl: Saturday, Oct. 21, 4–11 p.m. · $25. · wizardweekend.com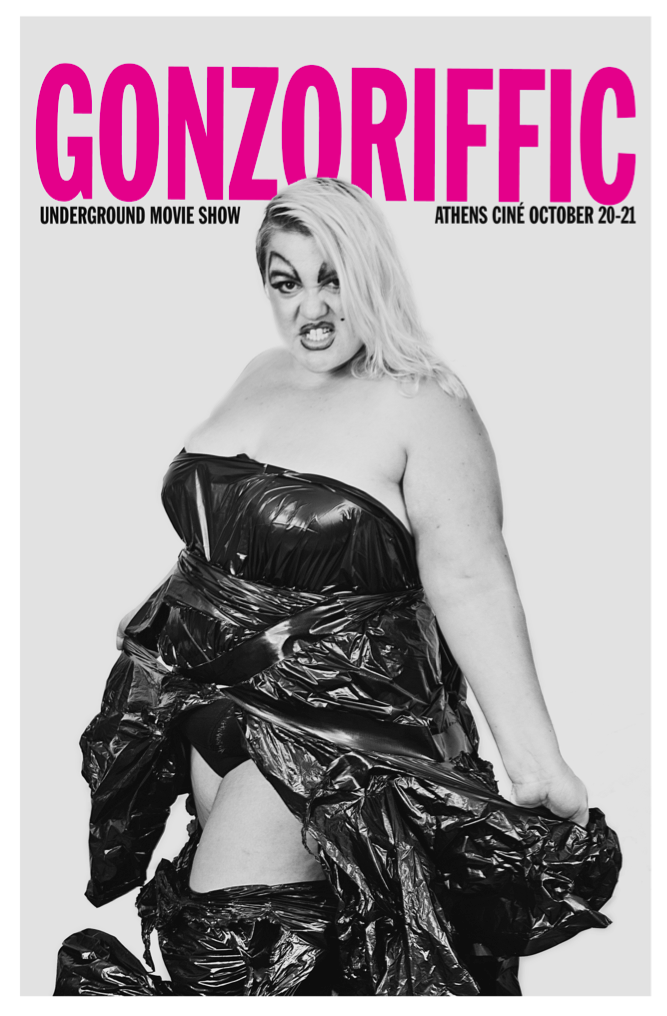 GONZORIFFIC: A strange and sexy showcase of low- to no-budget filmmaking, the Gonzoriffic Underground Movie Show debuted in 2004 to provide alternative entertainment with a strong focus on positive roles for women in film. This year's lineup includes The Glittering, directed by Coquette De Jour; Me and Nancy, a Tunabunny music video directed by Jennie Cain; and The Stain on the Ceiling, directed by and starring Xtina. Gonzoriffic co-founder Andrew Shearer will share three shorts he directed: Bad Girl Dracula, which was filmed at Trio Gallery and stars Effie's Club Follies burlesque performers Dee Flowered and Tittiana Sprinkles; Paparazza, a Hitchcock-inspired black-and-white comedy about a desperate photojournalist; and A Bad Monster Who Eats Good People, which comically borrows its script from conversations with Shearer's 4-year-old son. Special guest films include Peel by Florida filmmaker Zene Sadé Dixon and Christmas Threesome by Ohio's Henrique Couto. Ciné · Friday, Oct. 20 & Saturday, Oct. 21, 12 a.m. · $5 · facebook.com/gonzorifficfilms
OCONEE HILL CEMETERY: The first installment of the Athens-Clarke Heritage Foundation's series of Athens Heritage Walks will tiptoe through the historic burial ground, which was established in 1856. Designed as a natural landscape cemetery, the rolling hills are covered in decorative tombstones rich in symbolism and serve as the final resting place of many recognizable names like Church, Mell, Barrow, Lumpkin, Cobb and Aderhold. Saturday, Oct. 21, 10 a.m. · $12–$15 · achfonline.org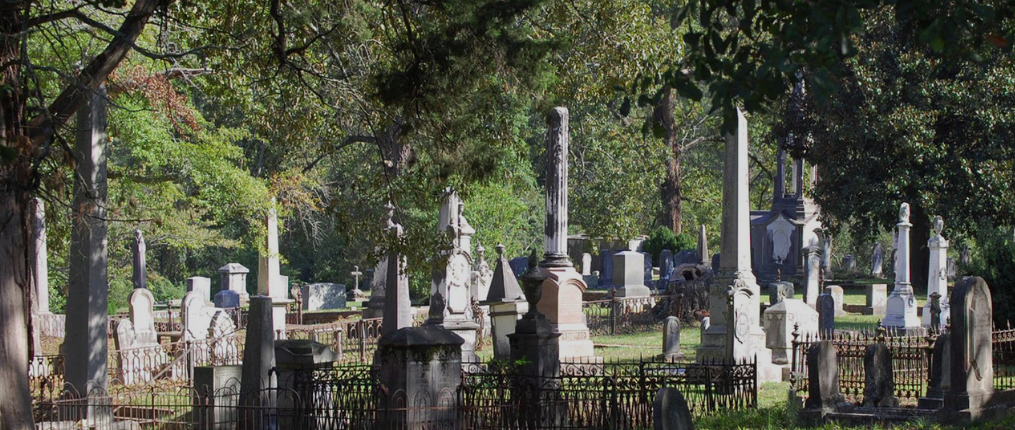 HORROR FILMS: The Athens Flicker Film Society's near-daily horror film fest at Flicker Theatre & Bar continues this week with a Manila Express Dinner Theatre featuring The Blood Drinkers, plus screenings of Blood Feast, Rockula, Hocus Pocus, Baskin, Prince of Darkness and Hausu. In addition to Gonzoriffic, the Schlocktoberfest horror series at Ciné will share Re-Animator on the big screen. Over at Hi-Lo, Ming Vase-Dynasty's Creature Feature series presents the Japanese classic Onibaba. Check Flagpole's calendar for dates and times.
Like what you just read? Support Flagpole by making a donation today. Every dollar you give helps fund our ongoing mission to provide Athens with quality, independent journalism.