The multitude of local artist markets concentrated into the month of December each year is a true testament to the entrepreneurial spirit of Athens' flourishing arts community. Shopping from local artists during the holiday season has double benefits; while you buy a novel, one-of-a-kind gift, the artists get the support they need to continue pursuing their creative endeavors. With 30 scheduled, original and handcrafted work is more accessible and affordable than ever. In the spirit of traditions, let Flagpole make shopping locally a little simpler this year with our annual Holiday Market Roundup, a list of artist markets, studio open houses and craft sales going on in Athens and nearby. Check out our list below.
Artist Markets and Open Houses in Athens
Deck the Walls, a holiday-themed market held annually by the Lyndon House Arts Center, is currently open Tuesday through Saturday from 12–5 p.m. until Jan. 4. The Gallery Shop and Lower Atrium Gallery are stocked full of unique items made by 70 regional artists, authors, crafters and musicians, with the gift selection including paintings, prints, embroidery, photography, scarves and more. New additions to this year's shop are glass ornaments by Hung Nguyen and Patti Quinn, pottery by Dewitt Smith and Adrina Richards and sculptural works by Tex Crawford and Lisa Freeman. For more details on the Lyndon House, located at 293 Hoyt St., visit athensclarkecounty.com/lyndonhouse.
The UGA Ceramic Student Organization hosts a sale of new works on Wednesday, Dec. 3 & Thursday, Dec. 4 from 9 a.m.–5 p.m. in the lobby of the Lamar Dodd School of Art, located at 270 River Rd. The works, which were created by students and faculty, range from functional pottery like teapots, mugs, plates and vases to hand-built sculptures and decorative pieces. Proceeds support educational field trips to ceramics conferences and also bring in visiting artists. Parking is available in the nearby Performing Arts Center deck. For more information, email tsaupe@uga.edu.
While on campus, head over to Phi Beata Heata's Metals & Jewelry Holiday and Bake Sale, held Wednesday, Dec. 3 and Thursday, Dec. 4 from 10 a.m.–5 p.m. in the Tate Student Center. Members of UGA's student organization for jewelry and metal students will present their latest one-of-a-kind pieces, metal objects and plenty of snacks. For more information, find Phi Beata Heata on Facebook.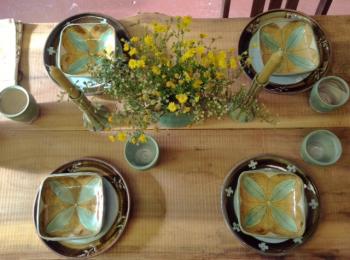 The Holiday Sale at Normaltown Pottery, slated for Thursday, Dec. 4 & Friday, Dec. 5 from 4–9 p.m., will feature handmade, functional pottery by studio owner Juana Gnecco, along with Carter Gillies and Nancy Green, as well as paintings by Chatham Murray. Normaltown Pottery is located at 410 King Ave. For more information, visit normaltownpottery.com.
For a little bit of everything, swing by the Holiday Social on N. Jackson Street on Friday, Dec. 5 from 7–10 p.m., where Community, Dynamite Clothing, Adam's Optics and K.A. Artist Shop will stay open late for a collaborative event with special sales. The social coincides with the grand opening of K.A. Artist Shop, an art gallery and gift shop offering craft supplies, fine art and handcrafted goods made in-store, like greeting cards, home decor and DIY kits. For information on Athens' newest art shop, go to kaartist.com.
In addition to the abundance of local and sustainable produce that the Athens Farmers Market regularly offers every Saturday morning at Bishop Park, located at 705 Sunset Dr., its special Holiday Craft Markets on Dec. 6, 13 & 20 from 9 a.m.–12 p.m. feature a good selection of handmade items, including jewelry, scarves, blown glass, cutting boards, stuffed animals, wood carving, soaps, salves and more. For details, check out athensfarmersmarket.net.
Take a tour of Marmalade Pottery, the home studio of Maria Dondero at 775 Pulaski St., during her sixth annual Holiday Sale on Saturday, Dec. 6 & Sunday Dec. 7 from 9 a.m.–4 p.m. In addition to food, drinks and fires in the wood stoves, a new batch of work including limited edition porcelain pieces will be available. A large seconds sale will be offered to those who arrive early. To view examples of Maria's most current work, visit mariadondero.com.
Rebecca Wood and her team of potters are almost as busy as Santa's elves this holiday season as they gear up for their Holiday Sale on Saturday, Dec. 6 from 9 a.m.–4 p.m. R. Wood Studio, located at 450 Georgia Dr., will have many of the brightly colored pieces that the studio is known for, in addition to several one-of-a-kind pieces. To view samples of the potters' work, check out rwoodstudio.com.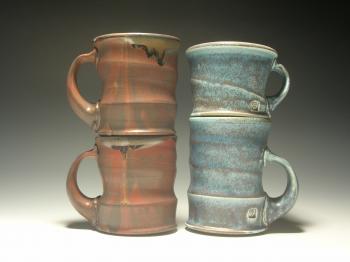 Local potter Carter Gillies offers two different events this season. View an eclectic mix of functional and decorative work during the Carter Gillies Pottery Open House on Saturday, Dec. 6 & Sunday, Dec. 7. The following weekend on Saturday, Dec. 13 & Sunday, Dec. 14, Carter will be joined by fellow potters Geoff Pickett, Jeff Bishoff and Nancy Green for the annual Carter and Friends Pottery Market. Both events are from 10 a.m.–4 p.m. and are located at 572 Nantahala Ave. in the Boulevard neighborhood. Call 706-546-7235 or email cartergillies@hotmail.com for details.
Going far beyond the typical artist market, Indie South Fair's 8th Annual Holiday Hooray offers a lineup of 85 vendors covering virtually everything handmade—from prints, pottery, silk-screened clothing, knits and jewelry to bath and body products, minerals and crystals, vintage and antiques. Indie South features some of the more established artists in the area—like Chris Hubbard, Jimmy "Cap Man" Straehla and Double Dutch Press—while still retaining a strong DIY ethos. Unique items include human teeth and animal bone jewelry by Extollo Jewelry, pet treats by Brixtix Bakery for Dogs, reclaimed wood tables by Sons of Sawdust, geometric glass orbs by Oriskany Glass Studio and bike panniers by Tiny Tank Tech. Indie South is also one of the few markets to incorporate vintage treasures, with a handful of collectors including Strange Magick Vintage, Forgotten Feather Vintage, Opal Mae & Miss Dot Vintage and Rarity Vintage. In addition to a craft area for children, activities geared towards adults include a print station to silkscreen totes with Sasquatch Printing and a Busterbooth Photo Booth to capture the day. DJ Mahogany will spin tunes, and home.made and Holy Crepes will provide snacks. The two-day open-air market takes place on Saturday, Dec. 6 & Sunday, Dec. 7 from 10 a.m.–6 p.m. at 660 N. Chase St., just off Prince Avenue. For more details and a full list of participating art vendors, visit indiesouthfair.com.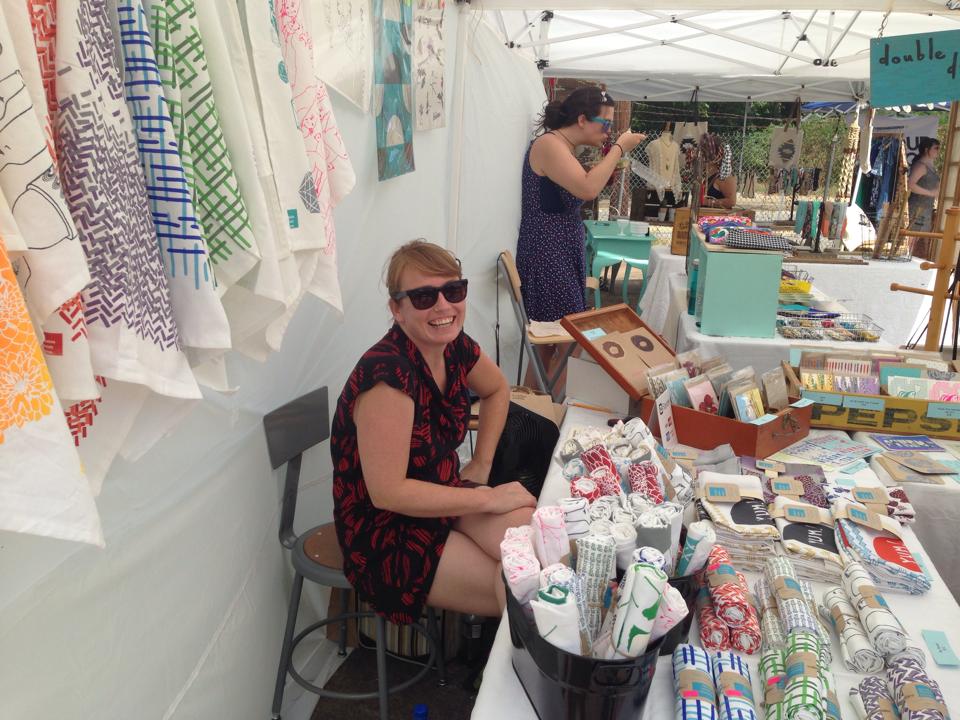 Native America Gallery, located at 195 E. Clayton St., hosts its 17th annual Holiday Celebration on Saturday, Dec. 6 from 10 a.m.–7 p.m., with a storewide jewelry sale and "snowtacular" door prizes for the first 100 guests who visit, as well as prizes for ugly sweaters and "holidork outfits." Snacks and drinks will be available, and a pair of earrings as a "thank you" gift is complimentary with each purchase. Call 706-543-8425 for more information.
Offering an alternative to the traditional gift exchange experience, the annual Benevolence Market presents a way to give back to the local community this holiday season. Attendees are invited to select items off a shopping list of "symbolic gifts," which break down how monetary donations can be used to assist 30 local nonprofit agencies—such as the Athens Area Humane Society, Project Safe and the Athens Land Trust—in their missions. The market, sponsored by a consortium of churches, takes place at the First Presbyterian Church of Athens at 185 E. Hancock Ave. on Sunday, Dec. 7 from 12–2:30 p.m. To see a list of requested gifts, go to firstpresathens.org/benevolencemarket.
During the annual Holiday Open House at the State Botanical Garden on Sunday, Dec. 7 from 1–4 p.m., the festively decorated tropical conservatory will be filled with music by the Georgia Children's Chorus. Kids are invited to take photos and share their wishes with Santa as well as make holiday crafts in the children's classroom. The gift shop, which features items designed by students, will be open for adults to browse through many holiday ornaments and potential presents. For more information, visit botgarden.uga.edu.
Grab a hot drink and peruse gifts at Normal Bar's Holiday "Yart Sale" on Wednesday, Dec. 10 from 5–8 p.m. Featured artists and makers include Hannah Jones, Katherine McGuire, Leslie Snipes, Amanda Burk, Basil Mattox, Tin Cup and a handful of others. Normal Bar is located in Normaltown at 1365 Prince Ave. For details, find "Holiday Yart Sale! at Normal Bar" on Facebook.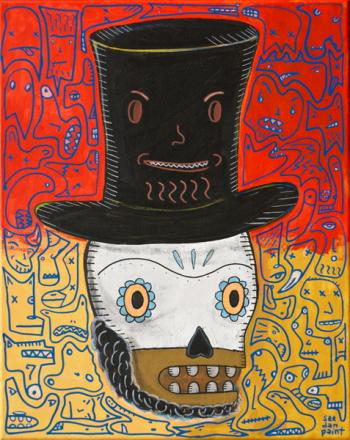 An outdoor patio under twinkling lights makes for a festive setting at the juried Athens Holiday Market, held at Big City Bread on Thursday, Dec. 11 & Friday, Dec. 12 from 5 p.m.–9 p.m. Peruse the works of over 50 local artists while a live string band performs around the bon fire. The lineup includes paintings by Dan Smith, glass terrariums by Lindsay Troutman, jewelry by Barbara Allen, watercolors by Jamie Calkin, stained glass by Susan Staley, wooden Santas by Ken Calkin and Don Highfield, and birdhouses by Frank Saggus. Big City Bread Cafe is located at 393 N. Finley St. and can be reached at 706-353-0029.
As part of Christmas at the Classic Center, the Handmade Holiday Market, set for Dec. 13–14 & Dec. 20–21 from 10 a.m.–5 p.m., will offer a selection of seasonal crafts and gift items. Exhibitors include Beca Designs, Daisycakes Soap, JazzyKreationz, Kristen Ashley Artist, Oscar Bites Dog Treats, OuttheBox Creations and Studio Earth. Other festivities at the Classic Center include ice skating on the new indoor rink, a display of gingerbread houses created by local bakers, breakfast and portraits with Santa, and a Festival of Trees which features a forest of 50 Christmas trees decorated by local businesses. The State Ballet Theatre of Russia will perform The Nutcracker on Saturday, Dec. 20 and Sunday, Dec. 21. A portion of proceeds from Christmas at the Classic Center will benefit Extra Special People. The Classic Center is located at 300 N. Thomas Street. Visit classiccenterchristmas.com for a schedule of daily activities.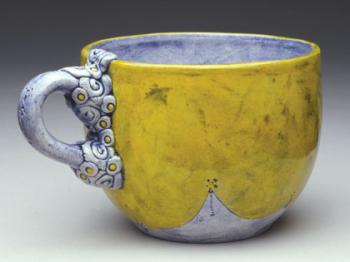 For handmade ceramic and sterling silver jewelry, funky functional pottery, tree ornaments and one-of-a-kind carved items, drop by Soup Studios' 10th Annual Holiday Market on Saturday, Dec. 13, 10 a.m.–2 p.m. Soup Studios is located at 2140 S. Lumpkin St. To see examples of founding potter Jamie Voivedich's brightly colored, whimsical works—some of which have been featured in Southern Living and on HGTV—visit soupstudios.com.
In addition to an abundance of locally sourced produce, honey, eggs, soaps and prepared food items, the vendors of The West Broad Farmers Market will offer handmade crafts, cookie-decorating for children and caroling by local schoolchildren during a Holiday Market on Saturday, Dec. 13 from 10 a.m.–2 p.m. The market, which is hosted at the old West Broad School, 1573 W. Broad St., aims to develop new food-based entrepreneurs, build a neighborhood-centered economy and increase access to healthy, affordable foods. For more information on the market's goals, visit athenslandtrust.org.
Shop for even more locally made arts and crafts at Ted's Most Best during a Holiday Market on Saturday, Dec. 13 from 12–7 p.m. Vendors will set up outside on the patio. Ted's is located at 254 W. Washington St. and can be reached at 706-543-1523.
Heirloom Cafe and Fresh Market hosts one of the last opportunities for seasonal shopping on Sunday, Dec. 14 from 9:30 a.m.–2:30 p.m. during brunch hours. Handmade wares will range from printmaking, textiles, jewelry, jams and preserves, botanical bath items, felt-work and more, with the 14-name vendor list including Kenneth Kase, Jim Norton, Beth Zorbanos, Chelsea Born and Tiffany Matthews. While at Heirloom, which is located at 815 N. Chase St., be sure to stop next door at the house of painter Susie Burch, who will have her home studio open. Visit heirloomathens.com for details.
Local artist Jamie Calkin will host his 2014 Open Studio on Sunday, Dec. 14 from 3–5 p.m. Guest artists include Leonard Piha (paintings), Don Highfield (wood carvings), Denise Burns (pottery), Al Krumnow (wood turning) and Ken Calkin (carved fish). Santa Claus will also be making an appearance from 3–4 p.m. Calkin's studio is located at 140 Brookwood Dr. in the Green Acres Neighborhood. Visit jamiecalkin.com for examples of his work.
Just Beyond Athens
For creations from across the globe, stop by Mbare, Ltd.'s Africa in Athens Sale on Friday, Dec. 5 from 4–8 p.m. Handmade items like stone sculptures, wood carvings, tin art, masks, baskets and eco art will be available at the warehouse, which specializes in creating sustainable, fair trade relationships with artisans and craftspeople living in Zimbabwe, Kenya and South Africa. Mbare is located at 118 Commerce Blvd. off of Atlanta Hwy. in Bogart. Visit mbare.com for artist bios.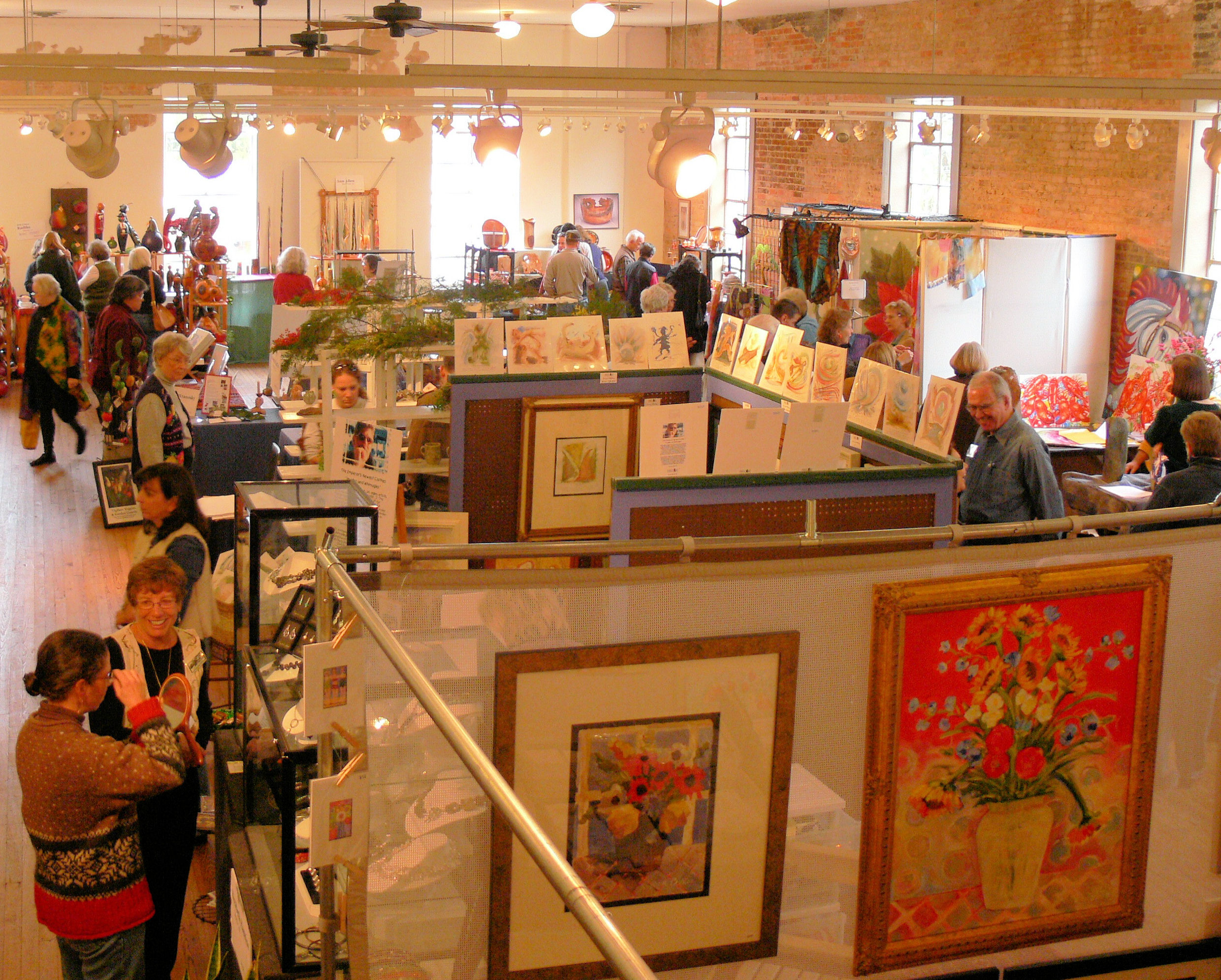 The Oconee Cultural Arts Foundation's 20th annual juried Holiday Market includes the works of 80 regional artists and crafters this year, ranging from ceramics, paintings, stained and fused glass, jewelry, woodwork, fiber art and more. Highlights include pottery by Kathy and Jerry Chappelle, jewelry by Annette Paskiewicz, fiber art by Margaret Agner, and mixed media sculpture by Barbara Odil. The Market is open Friday, Dec. 5 from 5–9 p.m. and Saturday, Dec. 6 & Sunday, Dec. 7 from 10 a.m.–5 p.m. Admission for all three days is $3. OCAF's Artist's Shoppe, which features handmade items created by 60 of the gallery's members, opens in conjunction with the Holiday Market on Friday, Dec. 5 from 5–9 p.m. and will remain open through Saturday, Dec. 20. OCAF is located at 34 School St. in Watkinsville. For more details, visit ocaf.com.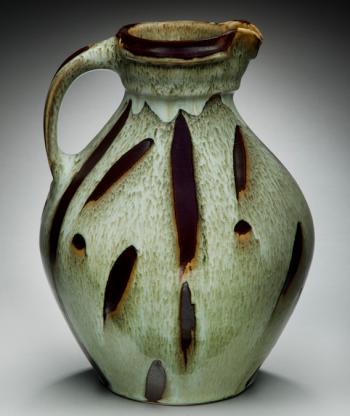 For vibrant, richly glazed pieces of pottery that draw inspiration from nature, check out the works of David Morgan, a regional potter who has been creating functional stoneware for the past 30 years. The David Morgan Pottery studio, located at 3747 Old Wildcat Bridge Rd. in Danielsville, opens for a Holiday Sale Saturday, Dec. 6 from 9 a.m.–5 p.m. & Sunday, Dec. 7 from 12–5 p.m. Call 706-795-3418 for more information.
Venture over to Farmington Pottery's December Open House Pottery Sale on Saturday, Dec. 6 & Sunday, Dec. 7 from 9 a.m.–5 p.m. to view the latest creations of Geoff and Lisa Pickett. A wide variety of wood and gas-fired pots for the home and garden will be on display, as well as a selection of soaps, skincare products and teas made with herbs grown by Lisa. Farmington Pottery is located at 1171 Freeman Creek Rd. in Farmington. For more information, visit pickettpottery.com and farmingtonherbals.com.
This year's lineup at Wolf Creek Pottery promises a diverse array of traditional and contemporary pieces, with participating potters including Jorie Berman, Juana Gnecco, Jen Graff and Nancy Green. Hand-printed textiles and paper by Sara Lee Parker will also be available. Located at 1500 Tappan Spur Rd. in Watkinsville, the studio's annual Holiday Sale is on Saturday, Dec. 6 & Sunday, Dec. 7 from 9 a.m.–5 p.m. For more details, call 706-410-5200.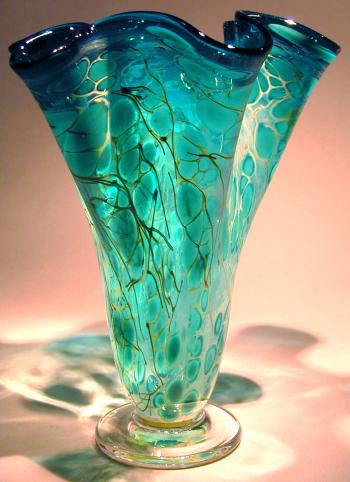 The family-run Bendzunas Glass Studio and Gallery, located at 89 W. South Ave. in Comer, will host its annual Winter Open House on Saturday, Dec. 6 & Sunday, Dec. 7 from 10 a.m.–5 p.m.—and will keep extended holiday hours from 10 a.m.–6 p.m. each weekend through December—with live glassblowing demonstrations running until 3 p.m. With 40 years in town, artist Paul Bendzunas has passed his craft down to his three children, who all currently work in the studio. Although operating primarily as a wholesale business that distributes to galleries countrywide, a public gallery displaying some of the family's best mouth-blown functional and decorative glass art works will be on display. For more information, call 706-783-5869 or visit bendzunasglass.com.
While in the area, visit the annual J.B. (Jeff Bishoff) & Friends Pottery and Art Show and Sale for new works by J.B. and Keen Zero. Occurring on Saturday, Dec. 6 & Sunday, Dec. 7 from 10 a.m.–5 pm., the sale is located at 1790 Salem Rd. in Watkinsville. Call 678-863-1847.
Among the fine art, folk art, textiles, stone work and metal work created by the dozen or so members who run the historic Farmington Depot Gallery, the Holidaze Festival on Saturday, Dec. 6 & Sunday, Dec. 7 from 10 a.m.–6 p.m. features an artist market with handmade creations by additional regional artists. Highlights include folk art by Peter Loose and Tex Crawford, felted work by Deborah McRee, ceramics by Cheri Wranosky and mosaics by Marion Maxey Smith. The event also promises food from local vendors, music and hayrides for children. The gallery is located at 1001 Salem Rd. in Farmington, at the corner of Salem Road and Highway 441. For more information, visit farmingtondepotgallery.com.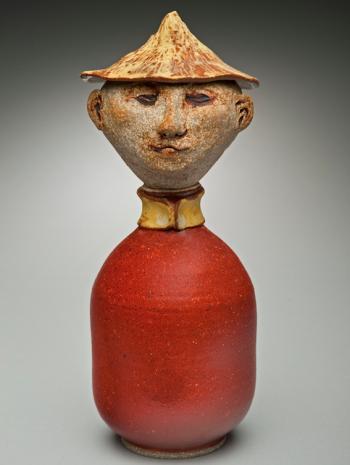 Tour the home studio of Woodruff Pottery, located at 35 S. Main St. in Watkinsville, during its Open House on Saturday, Dec. 6 & Sunday, Dec. 7 from 10 a.m.–5 p.m. Artist Alice Woodruff has over 40 years of experience in creating pottery, and makes both decorative and functional porcelain works like large platters, bowls, teapots, teacups and kitchenware. For details, call 706-207-5175.
Ceramic artist group Longroad Studios will host a Holiday Sale on Saturday, Dec. 13 from 10 a.m.–7 p.m. & Sunday, Dec. 14 from 12–5 p.m. Held at 4860 Macon Hwy. in Bishop, the sale includes ceramic work by Jorie Berman, Laura Cooper, Juana Gnecco, Nancy Green, Kendall Steele, Melanie Sgrignoli and Caryn van Wagtendonk. This year also features textiles by Sara Lee Parker and skincare products by Lisa Pickett. Visit longroadstudios.com for details.
Like what you just read? Support Flagpole by making a donation today. Every dollar you give helps fund our ongoing mission to provide Athens with quality, independent journalism.