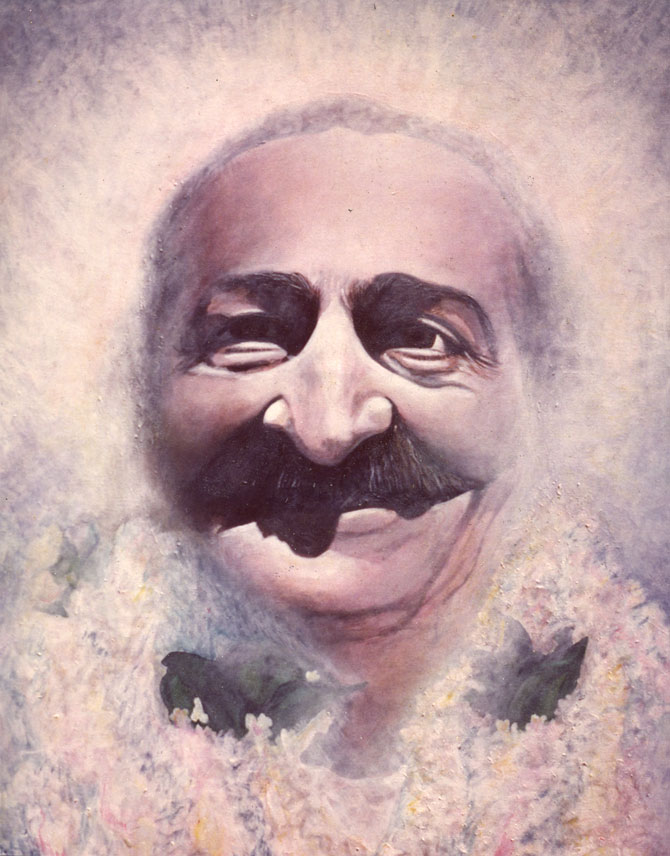 At 12 noon on Jan. 31, thousands of pilgrims from all over the world will wind their way up a small hill in central India. Their destination: a small, domed tomb, where the body of their Beloved now rests. Most of these people never met Him. Many of these people had never heard His name before He "dropped His body†on Jan. 31, 1969. None of the people on the hill, even those who were blessed to have seen Him, ever heard His voice, for He was silent.
Who are these people drawn to this hill? Some are Shiite Muslims from Iran, playing their drums with a band of Israeli Jews dancing to the wild rhythms of their Persian brothers. A choir of Russian Orthodox pilgrims are ascending the hill with a group of Chinese from Beijing. There are Argentineans (mostly raised in the Catholic church), Aussies, Kiwis (including the first Maoris to make the voyage), French, Germans, Swiss, Greeks and, of course, thousands of Indians from all castes and religions.
But wait a minute, there are even a few oddballs from Athens, GA.
Why are they there? They come because Love drew them to the hill. They come to surrender their hearts to the One they know as the "Lord of Love.†As one of the Athenians sings, â€I'm chasing after the thief who stole my heart." How did they hear about this thief? It was His love that drew them to Him. There was nothing to join. No church. No clergy. No doctrine. Not even any dues to pay… unless you consider laying down your life at His feet.
It is the path of Love.
The motley band in Athens, who number around 35, all have weird and wonderful stories of how they were lured into His net. They hail from such places as Canada, Â India, Louisiana, New Zealand, Colorado, California and, of course, Clarke County. Some are doctors, some are lawyers, some are carpenters; there are nurses, realtors, acupuncturists and members of the Athens restaurant and music scenes. But they all have one thing in common: the man on the hill.
He was given the name "Meher Baba†by those early ones who were attracted to His flame of love like moths to a candle. Meher Baba means "The Compassionate Father,†and it is by this name that He is known around the world. He traveled extensively, including 14 trips to America. He said that His blood would have to be spilt both in the West and in the East, and in 1952 He was involved in a serious car accident in Oklahoma, where the left side of His body was crushed. Four years later, in central India, in another car crash, the right side of His body was crushed, and He spent many weeks in hospitals enduring all the pain in silence.
He fed the poor with His own hands, often first washing their feet and then placing His head there before serving them their food. Countless lepers were bathed and clothed by His own hands, and most of these acts were done incognito, without ever disclosing His identity to the thousands whom  He served.
Meher Baba "dropped His body†on Jan. 31, 1969 (coincidentally, on the same day that The Beatles recorded their song, "Let It Beâ€) and was buried on the top of Meherabad Hill. A small trickle of Athenians regularly find their way up that gentle hill and cover the foot of His grave with beautiful garlands of flowers and grateful tears.
Wow! What a deal!
Like what you just read? Support Flagpole by making a donation today. Every dollar you give helps fund our ongoing mission to provide Athens with quality, independent journalism.