Shot between a serene, snowy winter in the small ski village of Girdwood, AK and a lush, blooming summer in the rural town of Arnoldsville, GA, Seth Martin's new short film, There is a Place, embodies the nostalgia of a 16 mm home movie. Whether it's a stunningly majestic, snow-capped mountain ridge or the surprise of a perfect little mushroom, Martin observes raw beauty within nature and appreciates it simply as it is. Glimpses of drifting clouds, stretching tree tops and flowers wavering in the breeze flick across the screen with gentle emphasis, replacing any sort of mundanity with a renewed admiration. With lettering by painter and muralist Marisa Leilani Mustard, There is a Place juxtaposes two destinations, 4,400 miles apart, to evoke ideas pertaining to a sense of home and seasons of our lives. 
"I try to pay a lot closer attention to the seasons and how they change, and how we as people and plants and animals change with them," says Martin. "It's so special to see a flower bud go from frozen to in full bloom as you walk by observing it on a daily basis. We are changing just like that flower bud, and our growth and death and rebirth is directly tied to the movements of nature."
Martin has lived in Alaska for five separate stretches so far: four consecutive summers between 2013–2016, and then the summer and winter of 2021. Summer seasons were spent working at a campground and a lodge on the Kenai Peninsula in Cooper Landing, where he also dedicated time to documenting his surroundings through photography. It was here that close friend and collaborator Rob Hibbs began showing Martin guitar chords, and the two eventually played their first show as the Dish Boys at the pavilion behind the lodge.
"The pure beauty of the place is what kept drawing me back," he says. "It's unlike anything I've ever experienced. The air up there is even different. There's just been so much less industrialization, especially in the small towns."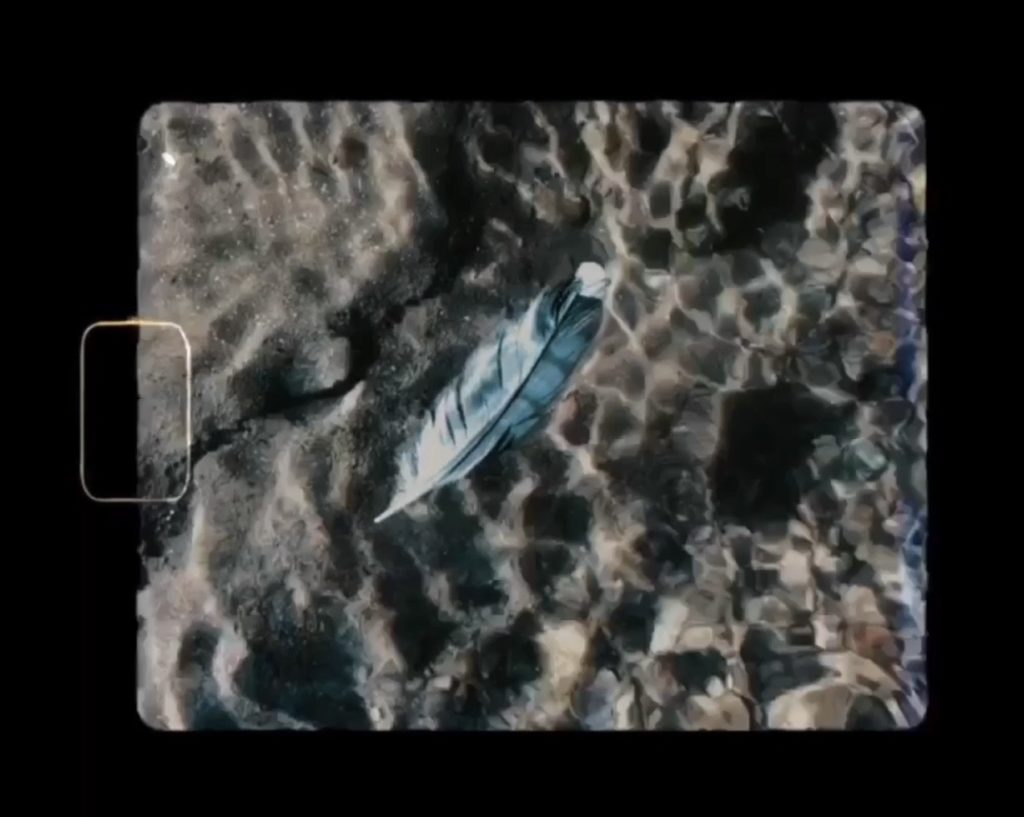 In both Alaska and his home base of Georgia, Martin has a ritual of walking several miles a day, not only for exercise and practical purposes, but to set intentions, meditate and engage with nature on a consistent basis. His film encourages viewers to deepen their relationships to their surroundings, and let those experiences guide everyday choices and inspire art.
"When I got back to Georgia and started living on this old farm property surrounded by creeks and dirt roads and tons of wildlife, there seemed to be a sort of parallel between the two, and that really piqued my interest," says Martin. "When I took a close look at what connected the two places for me, and how the daily walks influenced me to further consider the surroundings I was living in, the idea really took off."
The soundtrack to There is a Place was created by local guitarist and pedal steel player Matt "Pistol" Stoessel (Faye Webster, T. Hardy Morris, Cracker). Having previously visited Girdwood while on tour, Stoessel had even walked on the same trail where Martin shot the footage, and knew just how to portray the magic of the place through sound. The music first feels expansive, perhaps to fill wide-open landscapes, then picks up its pace and becomes tonally brighter to mirror the environment springing back to life.
"The winter part is pretty lazy and feels like looking out the window of our cabin in Alaska while the fire rolls and it pours snow, and the summer part feels like you're laying on the bank of the creek listening to the birds and mushrooms and running water play a song for you," says Martin.
The film premiere's event will additionally include sets by Rare Form—a new rootsy Americana act with Rob and Garrett Hibbs of the Hibbs Family Band, Tyler Key, Rodney Sanders and Ryan Moore—and experimental pop violinist Annie Leeth, plus an all-vinyl DJ set by Eric Zock. Those who miss the film's premiere will be able to find it at a later date on YouTube.  
WHO: There is a Place, Annie Leeth, Rare Form, Eric Zock
WHEN: Friday, Apr. 15, 8 p.m. 
WHERE: Flicker Theatre and Bar
HOW MUCH: $10
Like what you just read? Support Flagpole by making a donation today. Every dollar you give helps fund our ongoing mission to provide Athens with quality, independent journalism.