RAINBOW FOREST: Located on the North Oconee River Greenway, "Rainbow Forest" is a grid of brightly colored columns that resemble an unusual formation within the natural landscape. The new public art installation was created by Andrew Kovacs, a Los Angeles-based architectural designer and educator whose recent work includes a large-scale installation called "Colossal Cacti" at the 2019 Coachella Valley Arts and Music Festival. 
Funded by the Athens Cultural Affairs Commission, Kovacs' design was selected from a pool of 34 proposals submitted by 32 artists, two of whom were local. Installation began Aug. 2, and Kovacs is being assisted by Elinor Saragoussi and Patrick Sprague, whose paid positions were created to engage and educate local artists in the public art process.
Kovacs will discuss his inspirations, creative process and history designing public art works during an Artist in Community discussion on Aug. 12 at 6 p.m. at the Lyndon House Arts Center. An official dedication, ribbon cutting and meet-and-greet with the artist will be held onsite on Aug. 19 at 6 p.m. "Rainbow Forest" is located near the greenway entrance located at Dr. Martin Luther King Jr. Parkway and Ruth Drive. Visit athensculturalaffairs.org. 
THE CLOCKED IN CREATIVE: Focusing on business aspects behind the creative economy, "The Clocked In Creative" is a new podcast, developed by students of UGA's MBA program, that seeks to equip artists with insight for launching or maintaining their own sustainable business model. Hosted by Seth Hendershot, musician and owner of Hendershot's Coffee, the half-hour episodes spotlight local entrepreneurs working in a variety of fields and share their invaluable first-hand experiences. 
"The Clocked In Creative" launched on July 1 with the first half of a two-part series on "Knowing and Showing Your Business' Value." Using her personal experience of growing seasonal artist markets into a full-time career, Serra Jagger of handmade shop Indie South speaks on how to build a brand that reflects the ethos of your company and how to find the confidence to take risks while pursuing your passions. In Episode 2, Sanni Baumgartner of sustainable clothing label and boutique Community touches on how to correctly price items and how to evaluate creativity in a monetary way. In Episode 3, contract negotiator (and former Flagpole music editor) Michelle Davis covers the basics of protecting intellectual property through copyright, trademark and patent law. Upcoming episodes will feature entertainment lawyer Bertis Downs, Shil Patel of Tiger Bomb Promo, Rashe Malcom of Rashe's Cuisine and Nick Canada of Satisfactory Design & Printing. Check out theclockedincreative.com to listen along.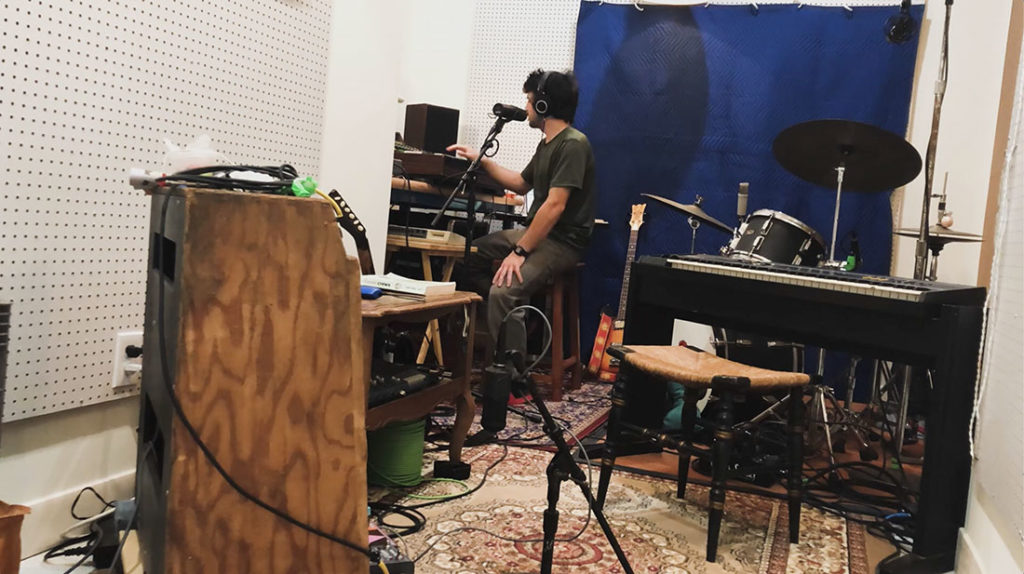 SWEET DREAMS SOCIETY: Aiming to connect artists with the time, space and resources they need to thrive, the Graduate Sweet Dreams Society is a new three-month artist residency program launched by Graduate Hotels and Grammy Award-winning writer and producer DJ White Shadow (aka Paul Blair). Graduate Athens recently served as one of three pilot locations—with local musician and engineer Henry Barbe as its inaugural resident—and will continue alongside nine other cities across the country for the next round. 
Residents will receive a dedicated studio space, mentorship, lessons on branding and monetizing art, and a stipend to support their work. Musicians, DJs, podcasters, painters, sculptors, designers, filmmakers and other creatives are encouraged to apply. Applications are currently being accepted on a rolling basis through Aug. 25. Visit graduatesweetdreams.com for details.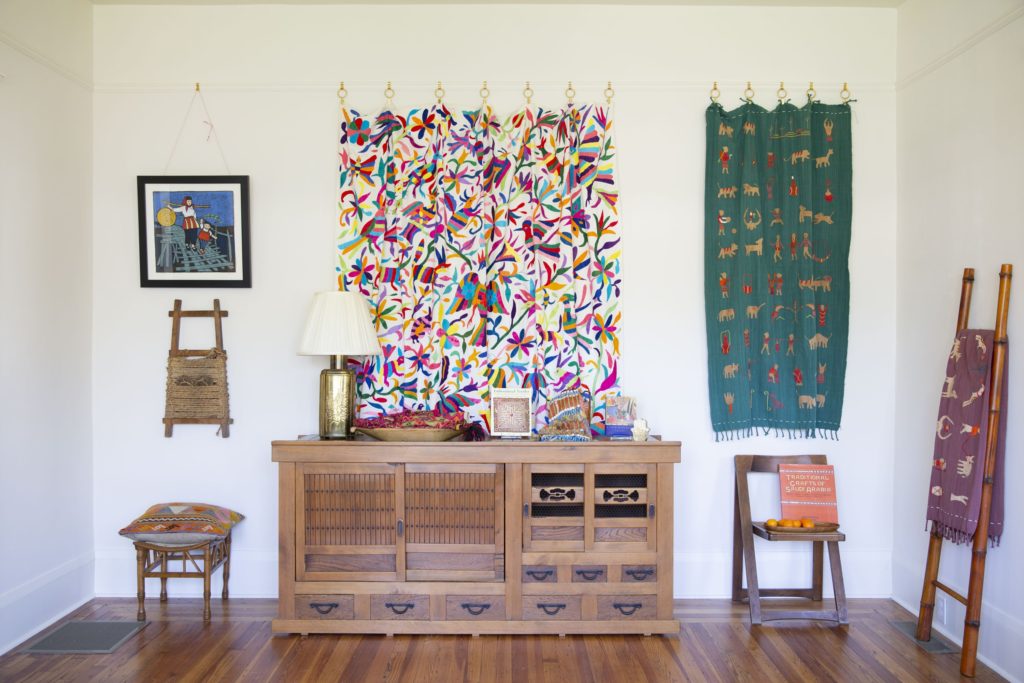 BARBAR: Founded by Barbette Houser, BARBAR Vintage Textiles and Home is a newly opened shop that offers textiles, antiques and handcrafted items from artisans across the globe. A writer and former Flagpole contributor, Houser taught for several years after graduating from the Savannah College of Art and Design with a degree in fiber arts. In addition to collecting textiles from near and far over the years, she has also produced many of her own. Her geometric quilts add bright pops of color to the room and are meticulously sewn.
In addition to stocking tactile treasures, Houser intends to utilize the space for frequent art exhibitions. Currently on view through Aug. 15, "Come Home" is a series of oil paintings by Kendal Jacques that depict antique objects associated with domesticity. On Aug. 19 at 7 p.m., Donna Hardy will speak about the use and history of indigo in textiles around the world. Kicking off with a reception on Sept. 16 from 7–9 p.m., Helen Kuykendall will share a month-long exhibition of paintings.
BARBAR is located in a sage green Craftsman cottage at 1354 S. Milledge Ave. and is open Wednesdays–Sundays from 12–6 p.m. Go to barbarvintagetextilesandhome.com to see what's in store.
Like what you just read? Support Flagpole by making a donation today. Every dollar you give helps fund our ongoing mission to provide Athens with quality, independent journalism.