CIRCLE GALLERY: Dedicating the last four years of his career to exploring the complex relationships between the mind and body, Rich Panico is not only a board-certified psychiatrist, but also a yogi and visual artist. Much of his interest lies in incorporating the therapeutic applications of yoga and mindfulness into a holistic approach for physical healing. On view in The Circle Gallery at the UGA College of Environment and Design, his exhibition "Landscape, Remembrance and Healing" features 70 recent paintings reflecting on humanity's unique ability to transform difficult experiences into something beautiful.
Panico is the founder and former director of the Mind Body Institute at Piedmont Athens Regional, which specializes in meditation, yoga, tai chi, acupuncture and various forms of counseling. Now retired from that position, he continues to both practice and teach mind-body medicine part-time, and is a non-degree graduate student at the Lamar Dodd School of Art.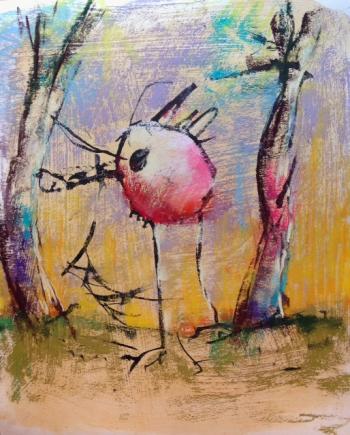 His introduction to art was through a ceramics apprenticeship over 30 years ago, and he has created a large body of work through experimenting with indigenous clays and glaze materials. He began teaching himself how to draw and paint with pastels in 2003, and his most recent landscapes and figurative drawings are characterized by quick gestural marks and bursts of bright colors.
An opening reception will be held Thursday, Mar. 16 from 4:30–6 p.m., and an artist talk will be Thursday, Mar. 23 at 5 p.m. in lecture hall 123 of the Jackson Street Building, where the gallery is located. Panico's exhibition will remain on view through Friday, Apr. 28.
K.A. ARTIST SHOP: The third annual group exhibition "Love in all Its Many Forms" embodies just that: manifestations of love represented through images of people, places and concepts closest to the artists' hearts. Highlights include contributions by Brittani Bumb (whose portrait appeared on Flagpole's cover in celebration of Valentine's Day), Carolyn Simonds, Dimelza Broche, Lisa Freeman, Manda McKay and Missy Kulik. Response to the call for artists was so overwhelming that many submissions were selected to appear in a satellite pop-up show at Creature Comforts, "Love on the Side," last month.
A reception with the artists will be held at K.A. Artist Shop on Thursday, Mar. 16 from 7–9 p.m., and the exhibition will remain on view through March.
ARTISTS IN RESIDENCE: Artists in Residence invites the public to visit the private homes and studios of well-known artists, offering an opportunity to hear a speaker share anecdotes, speak directly to the artists and view their collections and works in-progress—all while raising funds for public radio station WUGA.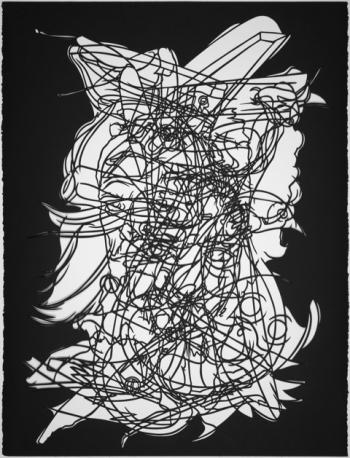 This month highlights Samuel Stabler, who holds a BFA in drawing and art education from UGA's Lamar Dodd School of Art and a master's from St. Martin's College of Art and Design in London. Many of his pieces offer contemporary takes on classical paintings by recreating masterworks as pen-and-ink drawings accented with his signature neon yellow. His wife, a trained landscape architect, creates distinctive paper flowers that will also be featured.
Stabler and his wife relocated from Brooklyn, NY a few years ago after purchasing an interesting adobe-style house that they had often admired during prior visits to town.
The open house will be held on Saturday, Mar. 18 from 3–5 p.m. Artists in Residence will continue with painters Zuzka Vaclavik and Scott Belville on May 20, painter Judith McWillie on June 24, textile designers Sara Parker and Simon Hunt on Aug. 19 and sculptor Jean Westmacott on Oct. 21. Admission for Friends of WUGA is $10, or $15 for non-members. Call 706-542-9842 or email thaxtona@uga.edu for reservations.
ATHICA: Multi-disciplinary artist Jeremy Ayers played an essential role in the formation of Athens' early music scene through writing songs for R.E.M. and the B-52s, and continued to document and contribute to the visual arts community over the past few decades. Beyond Athens, he was a part of New York City's performance art community, even becoming one of Andy Warhol's Superstars. Curated by John English, the exhibition "Out There! Photographs in the Spirit of Jeremy Ayers" celebrates the life of this great beloved, visionary artist, who died last October.
Ayers had an incredible eye for recognizing the quirky characters and unusual settings that build a distinct sense of place and community. "Out There!" includes over 30 photographs from his body of work, ranging from interesting portraits, snapshots of street politics and reflections on nature. Demonstrating the far-reaching influence he has had on fellow artists, his images hang in company with offbeat shots by Shawn Campbell, Melanie Cohen, Mark Cooney, Didi Dunphy, Nancy Barbosa Hathaway, Rick Hawkins, Mike Landers, Brittainy Lauback, Will Major, David Noah, Stacey-Marie Piotrowski, Ben Rouse, Jason Thrasher, Wilma and Rosemary Woodel.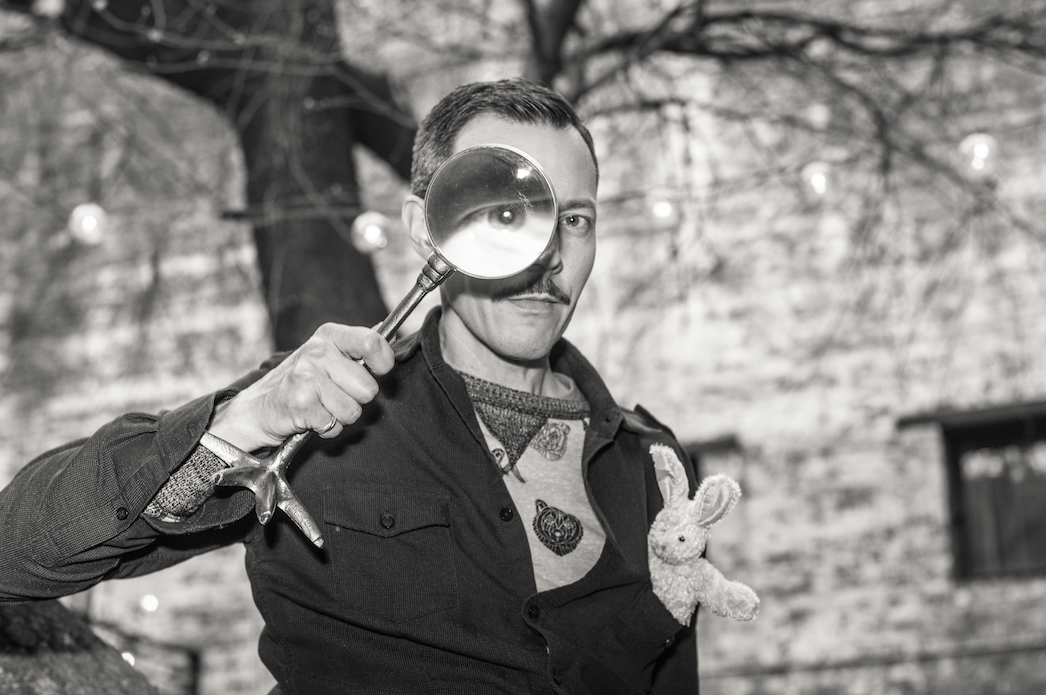 Photo Credit: Ben Rouse
An opening reception for "Out There!" will be held Saturday, Mar. 18 from 6–9 p.m. Ayers' final prose/poetry work, "Canray Poole," will be shared during a special staged reading directed by New York-based performance artist Daniel Allen Nelson on Thursday, Mar. 23 at 7:30 p.m. in the Tree Room, located a few doors down from the gallery.
ATHICA will host two events to close out the exhibition. A screening of Jim Herbert's early-'80s short film Carnival—possibly the only recording of Ayers' band Limbo District—will be followed by a panel discussion on Saturday, Apr. 22 at 7–9 p.m. Brooklyn-based musician Frank Hurricane will perform with additional acts the following night from 7–11 p.m.
Like what you just read? Support Flagpole by making a donation today. Every dollar you give helps fund our ongoing mission to provide Athens with quality, independent journalism.