Whether you're new to town or have been away for the summer, Third Thursday is an ideal day for catching up on current exhibitions. Established in 2012 as a collaborative effort to increase attendance at galleries through cross-promotion, the event encourages the community to spend at least one evening a month at the seven largest visual art venues in town as they stay open late from 6–9 p.m. This week promises special events at three locations, with an additional three open for visitation.
On view at the Lyndon House Arts Center, "Reflections on Yuma Trail" is a photography exhibition by Deepanjan Mukhopadhyay, a current MFA candidate at UGA's Lamar Dodd School of Art. The series documents the artist's great-aunt and great-uncle as they prepared to move out of their home in Georgetown, KY, where they had lived for 40 years.
Many of the black-and-white compositions are comfortingly busy with portraits, knick-knacks and other personal objects that tend to help a house feel like a home, yet also tactfully framed in a way that finds balance and symmetry for the eye. Most interestingly, nearly all of the shots capture the couple indirectly through reflections in mirrors and window panes, alluding to the ability of memories to linger in locations long after they occur.
A reception for "Yuma Trail" will be held in conjunction with Third Thursday from 6–8 p.m., and the exhibition will remain on view through Saturday, Aug. 20. The exhibition is on view in the Lounge Gallery, the Lyndon House's space dedicated to presenting quarterly solo exhibitions of wall-bound works by emerging artists.
The event doubles as an opportunity to hear Eric Krasle speak on his exhibit "Digging Up the Past," which represents over 30 years of finding buried glass bottles. On view in the main lobby, the exhibit is part of "Forty of Something: Collections From Our Community," a series organized to celebrate the Lyndon House's 40th anniversary.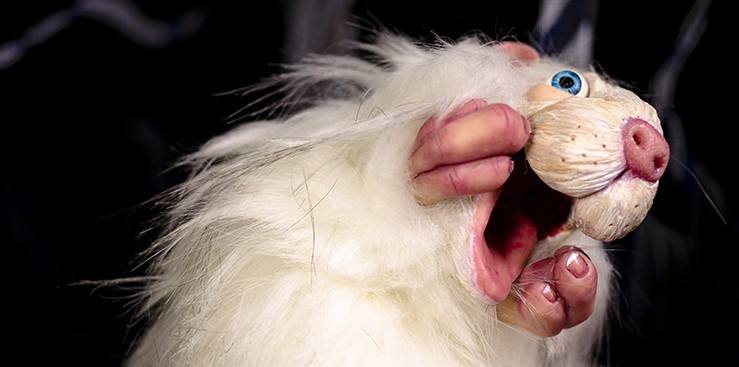 Currently on view at the Athens Institute of Art through Sunday, Sept. 18, "Watered Down: Under the Influence of John Waters" celebrates the cult filmmaker often lovingly referred to as the "King of Bad Taste" and the "Pope of Trash." While the majority of the exhibition's pieces are not direct references to Waters or his body of work (Pink Flamingos, Cry-Baby, Hairspray), they reflect his interest in transgression, counterculture, gender roles and provocative themes.
Marta Finkelstein's experimental stop-motion animation Cute as a Button—relevant as a throwback to Waters' childhood fascination with puppetry—centers around a fluffy creature whose sweet tooth gets the better of him. Surrounded by crumbling buttons that expose a sugary interior, the ceramic and faux-furred animal becomes addicted and sick from overindulgence.
Candid portraits by the late photojournalist Bud Lee depict San Francisco's Cockettes, an early '70s troupe described by Waters as "hippy acid freak drag queens." Lee's series is complemented by snapshots of wildly dressed characters captured by Ben Rouse.
Waters' hometown is represented with a print by Baltimore artist John Eichelberger, while Athens contributions include ceramics by Jasey Jones and a video by Paul Thomas of X-Ray Café fame. Additional works include a video by Marcin Gawin (Gloucestershire, England), a screenprinted flip book by Jillian Gomez (San Antonio, TX), a sculpture series and video by Devin Harclerode (Richmond, VA) and an interactive installation by Klaus Pinter (Vienna, Austria).
ATHICA will host "Electronique 808" on Third Thursday with eight performances by Genetic Outcast, Smokedog, SoBrite, L'Or, Tann Jones, Group Chat, Yung Yang and Heat Sureens. The show starts promptly at 8:08 p.m. and has a suggested donation of $8.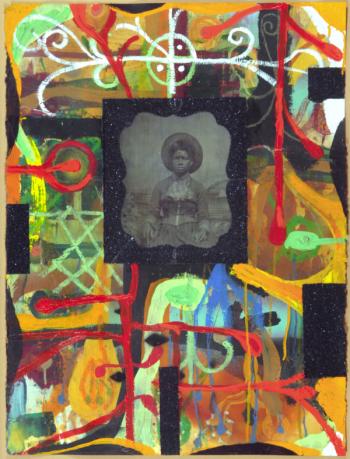 The Georgia Museum of Art will offer the "Thursday Twilight Tour: Highlights from the Permanent Collection" at 7 p.m., providing access to eight galleries that reopened last week after a two-month reinstallation. Organized thematically and chronologically—dissolving most geographic boundaries in the process—the galleries now have redesigned labels and wall text to shed new light on how particular works were thoughtfully grouped together. Additional pieces from the museum's ever-growing collection of fine art and decorative arts have also been pulled from the archive, including many works by African-American artists that were donated in 2012.
Due to the fragility and light sensitivity of prints, watercolors and photography, the museum intends to rotate these works on paper, which promises new discoveries for return visitors. The museum's education staff is also aiming to provide translations of the wall text into Spanish and Braille.
While at the museum, make sure to also check out three-dimensional printmaking by international contemporary artists in "Paper in Profile: Mixografia and Taller de Grafica Mexicana," two dozen new works of various media in "Recent: Acquisitions" and the garden's topsy-turvy "Twists and Turns: Sculptures by Alice Aycock."
Though not formally hosting receptions, three other venues will be open during this month's Third Thursday. A collection of Carol John's colorful pop-art paintings are on view at Ciné, while "Spotlight" at the Gallery@Hotel Indigo explores quiet beauty and minimal color palettes through pieces by Teresa Cole, Judith McWillie and Pete Schulte. The Classic Center's galleries offer two exhibitions: "High Contrast" features an array of black-and-white works by Timothy D. Hubbard, Kyle Kizzah, Jon Vogt and Eileen Wallace, and "A-Town" explores architecture through scenes by Lewis Bartlett, Robert Brussack, Dortha Jacobson and Jacob Wenzka.
The galleries at the Lamar Dodd School of Art are temporarily closed, but will reopen in September with "Spectra," a showcase revealing what faculty members have been up to while not instructing students. Exhibitions are free to attend on Third Thursday, and more information can be found at 3thurs.org.
Like what you just read? Support Flagpole by making a donation today. Every dollar you give helps fund our ongoing mission to provide Athens with quality, independent journalism.