GEORGIA MUSUEM OF ART: As an extension of its exploration into innovative art and technology, the Slingshot Festival presents four installations that exemplify the relationships between the physical and digital, real and imagined. The centerpiece of this year's arts programming comes from VolvoxLabs (VVOX), a Brooklyn, NY-based design studio specializing in using dynamic motion graphics, lighting, fabrication and cutting-edge technologies to develop digital and physical experiences that creatively connect audiences to entertainers or brands.
VVOX's site-specific installation for Slingshot, "Refining Realities," is an immersive triptych spanning the museum's 60-foot Patsy Dudley Pate Balcony through Sunday, June 19. Real-time weather data activates the movement of light projections, while digital visualizations create a moving architectural landscape.
For a firm positioned at the intersection of digital art and commerce, being hosted at a museum is particularly notable in that it liberates the designers from any perceived corporate influence. It's exciting for the museum as well; while issues of preservation and digital obsolescence may deter some institutions from incorporating technological works into their programming, electronic art can be just as engaging and culturally significant as traditional forms of art.
"Any technological advance, whether analog or digital, acrylic paint or virtual reality, adds another material to art making," says Lynn Boland, the museum's Pierre Daura Curator of European Art, who has worked with Slingshot each year. "Some media and techniques may become less popular over time or become replaced, but I don't think a historical work in any media really loses anything. An out-of-use technology just becomes part of the context. I think any art speaks to its time and can inform our own. With 'Refining Realities,' they're one and the same—the digital equivalent of a wet canvas. It should be well worth seeing in action."
VVOX creative director Kamil Nawratil will discuss "Refining Realities" and previous projects during his lecture "The Hybrid Connection Between Technology and Organic Systems" on Thursday, Mar. 31 at 5 p.m. prior to Slingshot's official kickoff party, which will follow at 6 p.m. Nawratil will also conduct a free workshop and lecture on interactive art on Saturday, Apr. 2 at 2 p.m. in the Ciné Lab. Boland will lead a tour of 'Refining Realities' on Wednesday, Apr. 20 at 2 p.m. at the museum.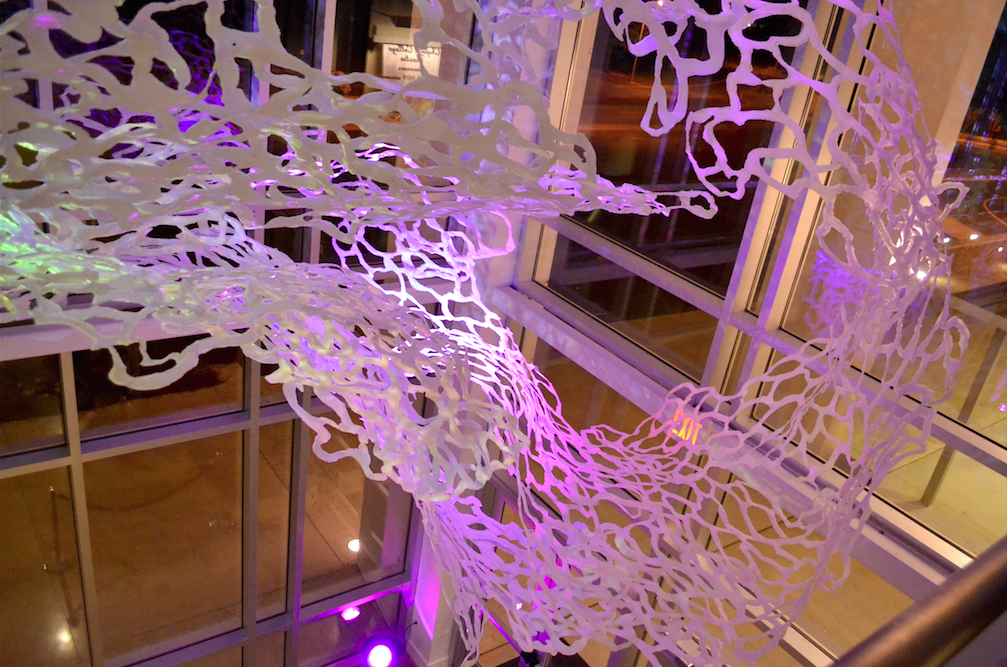 GLASSCUBE@HOTEL INDIGO: Drawing inspiration from the Northern Lights, Jamey Grimes' latest sculptural installation, "Aurora," reflects a visual transformation between day and night. On view around the clock in the hotel's outdoor GlassCube from Thursday, Mar. 31–Friday, Sept. 30, the installation is illuminated by standard white gallery lights and natural sunlight until darkness falls, when a color-based lighting cycle kicks in to create ribbons of gently flowing hues.
"Aurora" was constructed using large sheets of corrugated plastic, much like the material used for post-office crates and yard signs. After cutting shapes out of the sheets and melting the surface to add detail and texture, the sections were suspended from the ceiling and connected to each other for one flowing form.
"The use of synthetic materials is intentionally juxtaposed against the natural subject matter," says Grimes. "Through abstraction, nature has been simplified into basic, raw elements. Rather than replicating nature, the plastic structure steals aspects of light, shadow, texture and scale to generate forms that are familiar but strange."
Many of the artist's sculptures have a loose pattern resembling a melted honeycomb or coral skeleton, consistent in repetition but with just enough irregularity to seem organic despite being derived from synthetic materials and presented within a manmade setting. By manipulating the material into large gestures throughout the space, Grimes engulfs the viewer into an environment that questions the relationship between mankind and the forces of nature.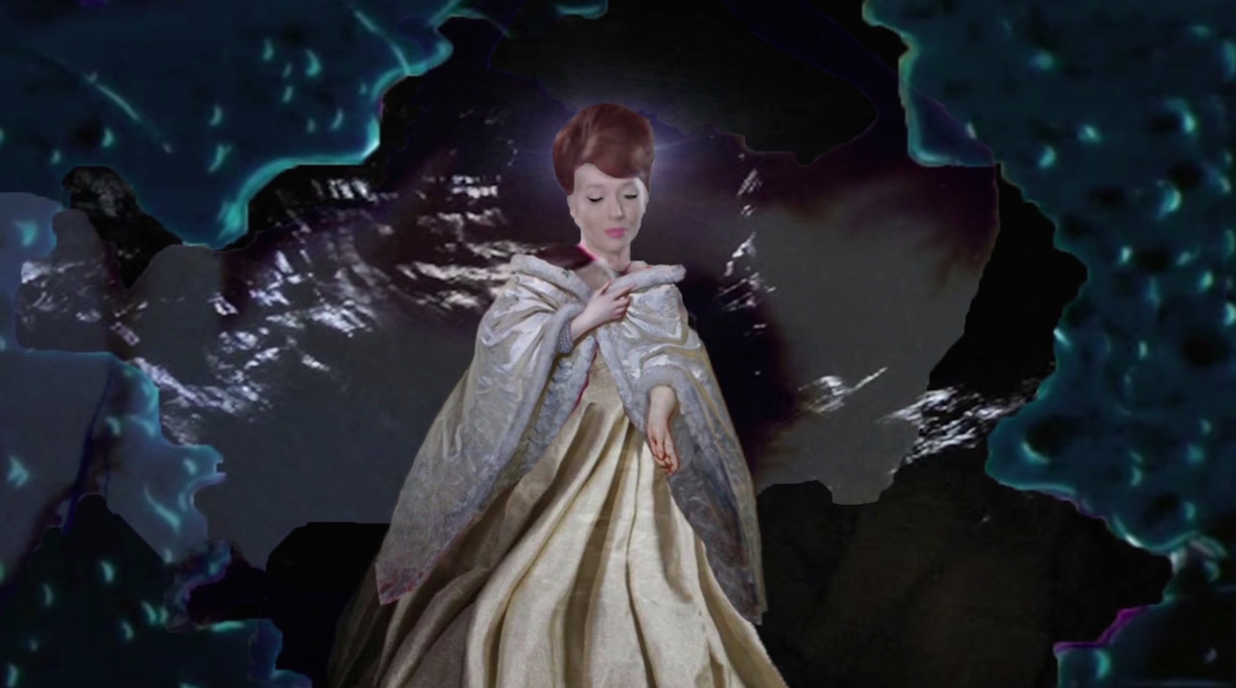 THE LYNDON HOUSE ARTS CENTER: Daughter of the Cave, a video installation created by Atlanta-based multimedia artist Paige Adair, collages feminine and mythological iconography with imagery from cave environments. On view through Saturday, May 7, the "subterranean feminist saga" follows a female protagonist as she journeys through an underground labyrinth collaged from video of Ruby Falls, cave paintings and other research materials. Adair reflects on gender by illustrating the cave as a female space for transformation, drawing a parallel between Earth's cavity and a woman's womb.
"Carl Jung wrote, 'The cave is a place of rebirth, that secret cavity in which one is shut up in order to be incubated and renewed,'" says Adair. "I think that resonates with my thoughts on the cave and this idea that this motherly space can also link up to other inner body parts—like the mouth, intestines, veins, throat and more places—that it can also be genderless. There are always eruptive things happening in these places of the body, and all the while these spaces are dark and damp with strange happenings. They are full of some beauty and some magic."
The short film was created in collaboration with musician Mason Brown, who composed the score by assembling audio recordings gathered at Mammoth Cave National Park. Both Adair and Brown belong to Speleogen, a collective of artists, musicians and filmmakers who share field work after venturing on excursions.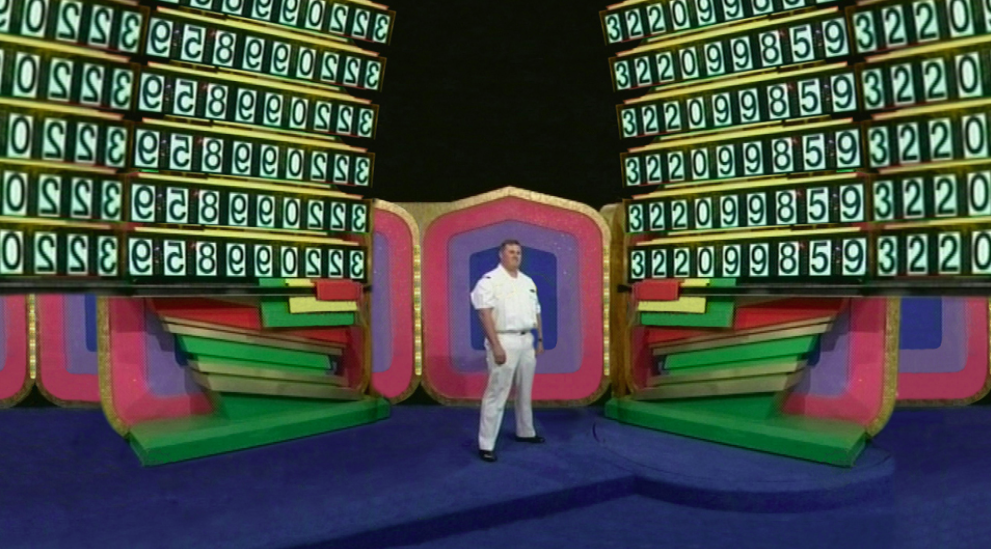 LAMAR DODD SCHOOL OF ART: The first day of Slingshot is the last day to view Dodd Professorial Chair Paul Pfeiffer's three video works currently on view in Gallery 101. Desiderata, Fragment of a Crucifixion and Pure Products Go Crazy are short film loops containing digitally manipulated images of a game show, athlete and celebrity, respectively. Pfeiffer examines the role that mass media and new technologies have on shaping contemporary culture through his work, which slices images out of context and presents them through a new, abstracted lens.
Like what you just read? Support Flagpole by making a donation today. Every dollar you give helps fund our ongoing mission to provide Athens with quality, independent journalism.