The Lamar Dodd School of Art will unveil six new exhibitions this week, ranging from video art, sculptural installations, photography, mixed media and illustration. An opening reception will be held on Thursday, Mar. 3 from 6–8 p.m., with works remaining on view through Thursday, Mar. 31.
GALLERY 101: Best known for his digitally manipulated images of athletes and celebrities, Paul Pfeiffer is a New York City-based photography, video and installation artist who examines the role mass media and new technologies have in shaping contemporary culture. For his current exhibition, he selected three major video works: Desiderata, The Pure Products Go Crazy and Fragment of a Crucifixion (after Francis Bacon).
Desiderata uses raw footage from the game show "The Price is Right," while The Pure Products Go Crazy fixates on a scene from Risky Business. Fragment of a Crucifixion is a digital film loop of famous basketball player Larry Johnson. Pacing forward and backwards, Johnson is alone on the court—his teammates, and all other identifying details for that matter, have been edited out, leaving him screaming with fists clenched before a backdrop of flashing cameras. What began as a high-stakes sports game among admired athletes suddenly becomes an uncomfortable reference to fandom, idolization and alienation.
Pfeiffer is the current Distinguished Dodd Professorial Chair, a year-long teaching position founded in 1970 that honors artists of international standing. Represented by the Paula Cooper gallery in New York City, the artist has had solo exhibitions in galleries across the world, including the Whitney Museum of American Art; the Hamburger Bahnhof in Berlin; the Museum of Contemporary Art and Design in Malate, Manila, Philippines; and the Museo de Arte Contemporáneo de Castilla y León in Spain.
DODD ATRIUM: Post-MFA Fellow in Sculpture Kevin Varney's "Singularity" is a large-scale kinetic light installation taking the form of a 14-foot medieval-Gothic-inspired gazebo structure topped with a rose window. As a central wooden waveform rotates, thereby oscillating a series of two-way mirrors positioned over fluorescent tube lights, a constantly warping tunnel of reflected light is formed. New views of the optical illusion are offered in response to the viewer's changing position, inviting one to consider her body's physical engagement with the space.
"The use of the pointed arches, repetitive angles and curves, and the iconography recreate an environment that is typically found in cathedrals or other places of worship. At the same time that I am using all of those visual cues, I am also using very loosely applied theories of physics to inform the project," says Varney. "I am particularly interested in the physical phenomena that might occur at the center of a black hole or inside of a wormhole, and how those may relate to the physicality of transcending time and space in a more spiritual sense."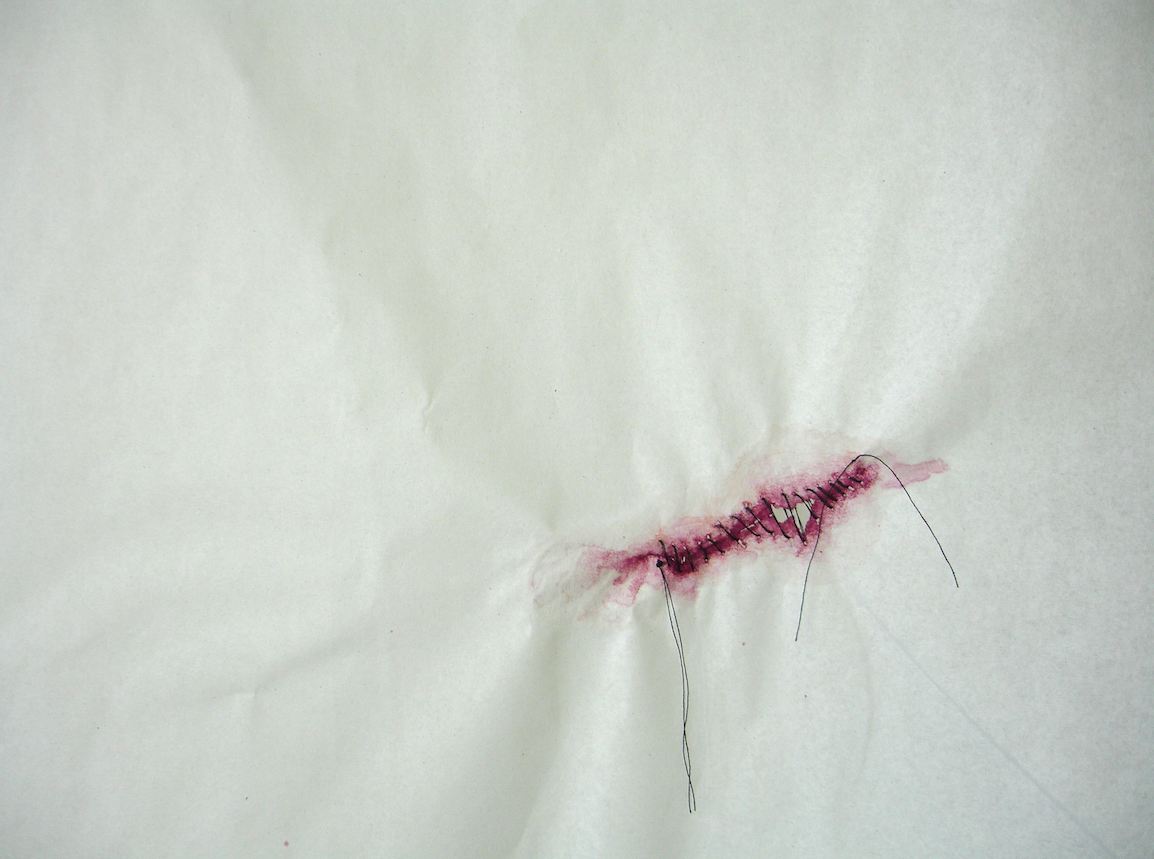 BRIDGE GALLERY: "Unwillingly Mine" shares a collection of drawings on medical exam table paper by Ellie Dent, a current MFA candidate in painting and drawing. Hung in scrolls off of metal dispensers, the works employ materials such as ink, fabric, latex, makeup and wound dressings to recreate the imagery of bruises, sutures, rashes and other bodily injuries.
"My work is motivated by fear, fetish and confession. I consider the work to be a vice or a coping mechanism for my hypochondriac infatuations with illness," says Dent. "The title 'Unwillingly Mine' refers to the autobiographical nature of the work and my hesitant response to identify with the pain as my own."
The pieces collectively create an intimate index of trauma exploring the relationship between expressing and eliminating pain. Through acknowledging the human body's fragility and impermanence, the drawings explore the role of treatment and remedy necessary to survival.
SUITE GALLERY: Dodd Post-MFA Fellow in Photography Mo Costello presents "Max," an exhibition concerning the life of fictional character Maximileous Amores. The Inspirational Heavenly Aires, a local gospel quartet, will offer a live performance on Friday, Mar. 18 at 6 p.m.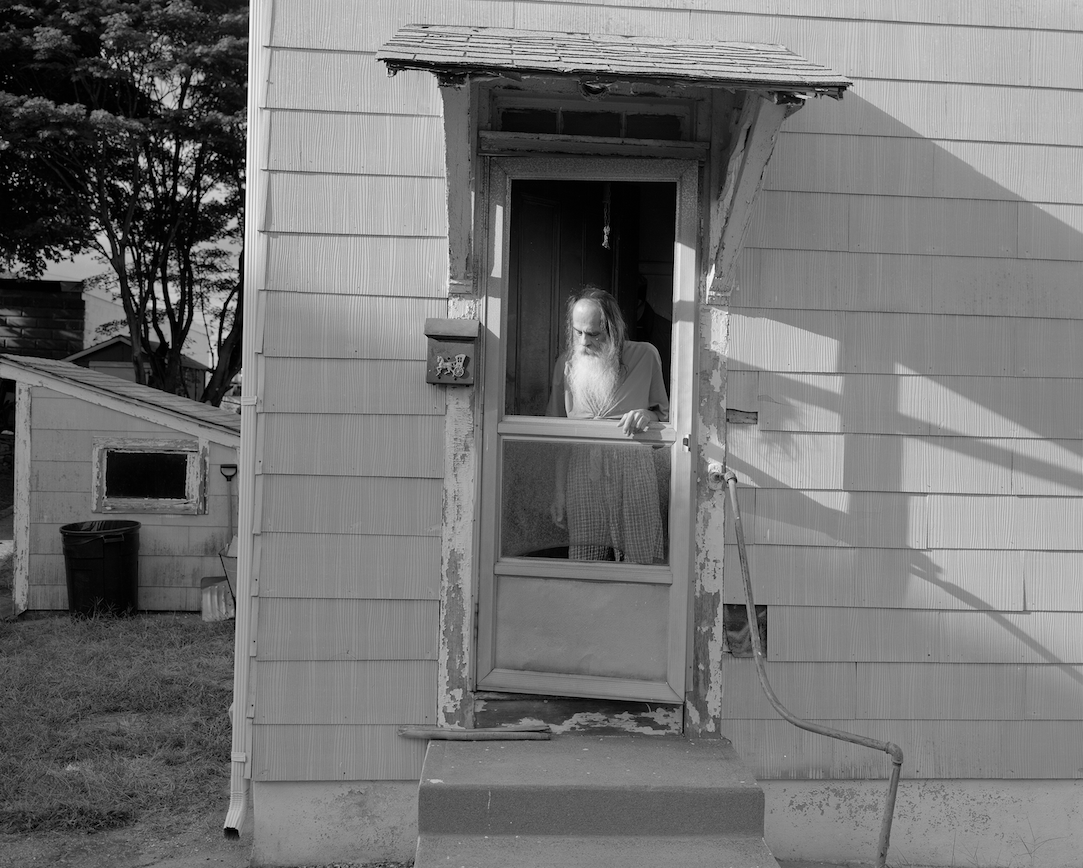 PLAZA GALLERY: "Here, Say" is an installation transforming the gallery space into a courtroom by Courtney McClellan, who is also a Dodd post-MFA fellow in sculpture. A series of made and found objects are repurposed to represent fixtures common to the courtroom: a blue velvet robe for the judge, jerseys made from upholstery fabric for the jurors and two reflective tables for the defense and prosecutor.
"I want to consider how the objects themselves can perform and tell a story over the length of the exhibition," says McClellan. "To do this, I will be altering and moving the objects around for the duration of the show. Visitors, while not taking part in a live performance, are implied within the work. For instance, when someone stands at or near the witness stand, do they then become a witness?"
GALLERY 307: The "2016 UGA/GRU Science and Medical Illustration Exhibition" showcases works by undergraduate students in the scientific illustration program at UGA and graduate students in the medical illustration program at Georgia Regents University. The illustrations intend to visually inform and enlighten viewers on topics in the natural world.
Like what you just read? Support Flagpole by making a donation today. Every dollar you give helps fund our ongoing mission to provide Athens with quality, independent journalism.