Coming Together
Pottery Roundup: Many of the local potters in Athens and surrounding areas set aside a minimum of two weekends per year to host studio open houses and art sales, once during the holiday artist market flurry in December, and again during the first weekend of June. Holding the sales simultaneously is naturally in hopes of cross-promotion—if you're out searching for pottery, you might as well make the rounds—but the tradition also speaks to the camaraderie among ceramic artists and the strength of the local pottery scene.
Carter Gillies' Pottery Summer Sales kick off on Saturday, June 7 and Sunday, June 8 from 10 a.m.–4 p.m. Offering everything you need for an artisan-infused kitchen, the sale will focus on functional items like mugs, bowls, plates, serving trays, oil and vinegar cruets, butter dishes, salt and pepper shakers, sugar and creamer sets, flower vases and more. On the following weekend—Saturday, June 14 and Sunday, June 15 from 10 a.m.–4 p.m.—Carter will be joined by local potters Geoff Pickett, Juana Gnecco and Jeff Bishoff. Carter's home studio is located at 572 Nantahala Avenue in Athens. Call 706-546-7235 for details, or take a look at his considerably thought-provoking blog, cartergilliespottery.wordpress.com, to follow some interesting discussions on art.
The Wolf Creek Pottery Sale, located at 1500 Tappan Spur Road in Watkinsville, will be held on Saturday, June 7 and Sunday, June 8 from 9 a.m.–5 p.m. See new works by ceramic artists Jorie Berman, Juana Gnecco, Jen Graff and Nancy Green. This event's special guest is Sara Lee Parker, who creates hand-printed textiles and paper. For more information, call 706-410-5200.
Geoff and Lisa Pickett's June Open House offers a wide selection of pottery ranging from dinnerware, kitchen and tableware, and garden pots. Natural, small-batch soaps and botanical skin care products, which are created using herbs straight from the garden, will also be available. The couple's studio is located at 1171 Freeman Creek Road in Farmington, and the sales will take place on Saturday, June 7 and Sunday, June 8 from 9 a.m.–4 p.m. Call 706-769-8100 or visit pickettpottery.com to see examples of work.
While in Farmington, jump over to 1790 Salem Road for JB & Friends Art Show and Sale. Jeff Bishoff, Keen Zero and other area potters will share new works on Saturday, June 7 and Sunday, June 8 from 10 a.m.–5 p.m. Call 678-863-1847 for details.
Artist Archive: The Athens Area Arts Council recently launched its new website, athensarts.org, which features an artist directory that allows visitors to search through a database of local creators by medium, location, usage, name and genre. The nonprofit arts organization, which works to integrate artistic resources into the local educational system, economy and culture, hopes that the list can be used by private art collectors as well as developers and project managers looking to incorporate artwork into local building projects. The directory doubles as a promotional tool for the city, showcasing the diversity and multitude of artists living in town. To be included on the site, artists must simply become a member of AAAC by paying a membership fee of $15 for students and seniors or $25 for working artists. Memberships can be purchased online.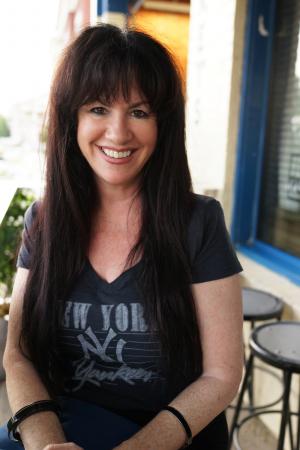 Three Cheers: Professional local artist and experienced curator Didi Dunphy has officially been selected as the new supervisor of the Lyndon House Arts Center, replacing Claire Benson, who retired this past March. Dunphy is currently the curator of two other exhibit spaces downtown, and plans to continue organizing their exhibitions in addition to her work in strengthening the Lyndon House's programming. At Hotel Indigo, she has curated a series of visually diverse shows, in both the indoor gallery space and the outdoor GlassCube. A little over a year ago, Dunphy was selected by The Classic Center Cultural Foundation to curate for the galleries located within The Classic Center's newly expanded space, lining up shows of large-scale works by regional artists that rotate twice annually. She'll certainly have her hands full, but after so much public concern over the future of the Lyndon House earlier in the year, fearing that Benson would be replaced with a bureaucrat by ACC Leisure Services, we can let out a sigh of relief knowing that an artist is in charge.
Like what you just read? Support Flagpole by making a donation today. Every dollar you give helps fund our ongoing mission to provide Athens with quality, independent journalism.