Capturing Community: Created as a way to showcase the beauty of Athens and engage locals within the community, My Athens (@My_Athens) is a photography project in which Instagram users tag photos of the people, places and events that make the Classic City special, using the hashtag #my_athens. Social media is a simple and efficient way to get quick and easy participation, but in order to offer a chance for face-to-face connectedness My Athens takes the photography off the phone app and onto the walls.
For the physical exhibition at the Georgia Theatre, currently on display through May, the team curated top photos from over 12,000 user-submitted images, focusing on shots that best capture distinct, hidden or overlooked details of the city.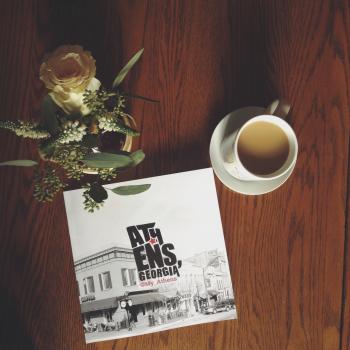 "Everyone has that place around town that others should know about and see. That doesn't necessarily mean a restaurant or store, but even a stairwell, a light post or a detail that catches their eye from time to time," says My Athens founder Greg Gilbert. "That's the depth of the city perspective we want to stay at, and we want to do it creatively. There is beauty all around, and the definition doesn't need to be limited."
Though celebrating the city of Athens through photography is the foremost goal, My Athens uses its platform to build community through collaborative events with local businesses that support Athens Area Habitat for Humanity. The proceeds of all photos, which are available to purchase at the show, directly benefit Habitat. Last year's inaugural exhibition at The Bottleworks raised $2,500, assisting the nonprofit in building affordable housing for families in need.
Over the past year, My Athens has expanded into highlighting the creative people who work behind the scenes through an interviews feature on its website. "We're evolving and learning what we do well and how can we do more of that to impact the city," Gilbert says. "That is absolutely where the blog comes in: the ability to go more in-depth but still do it in our own way, which involves more photos and always a focus on why people are choosing Athens."
Ultimately, My Athens hopes that locals will take a larger initiative in exploring their surroundings. "What we've seen from the beginning is that as people learn more about the breadth of Athens, as the layers of the city are uncovered, their love for Athens will only go deeper… We're absolutely sharing on the journey of finding hidden treasures that are in the city."
During the My Athens Family & Kids Day at the Georgia Theatre on Sunday, Apr. 13 at 2 p.m., Avid Bookshop and Treehouse Kid and Craft will host an afternoon of crafts, snacks and a walk-through of the gallery. My Athens Gallery Party, the exhibit's main event set for Tuesday, Apr. 15 at 7 p.m., will be a collaborative fashion show between 15 local businesses. Kicking off at 8 p.m., the Classic City Rollergirls will model the latest spring ensembles and accessories from boutiques, including Agora, Agora Vintage, American Threads, Community, Cheeky Peach, Dynamite Clothing, Encore, Flirt Fashions and Private Gallery Athens. The runway show will be followed by live music from Family and Friends around 9:45 p.m. and a late-night rooftop dance party with DJ Immuzication at 11 p.m. Tickets are $12 in advance and $15 at the door.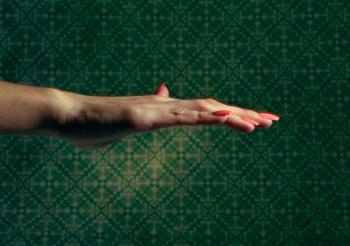 Leaving the Nest: The Georgia Museum of Art will showcase 16 emerging artists graduating from the Lamar Dodd School of Art in its Master of Fine Arts Degree Candidates Exhibition," on display from Saturday, Apr. 12 through Sunday, May 4. This year's candidates are painters Caitlin Bieleta, Manty Dey, Kaelynn Hong and Elizabeth Bradford Kleene; fabric designers Natalia Arellano Blamey and Lauren Mary Bullock; sculptors Jacob Brault, Jourdan Joly and Jenna Katherine Kriegel; printmakers Lyndey Clayborn, Mike Levine and Tzvi Izaksonas; jewelers and metal workers Yu-hsien Shen and Patrick Walter; photographer Brittainy Lauback; and interior designer Yuan Quan. A preview of the exhibition will be held on Friday, Apr. 11 from 6–9 p.m. in conjunction with 90 Carlton: Spring, the museum's quarterly open house. On Thursday, Apr. 17 at 5:30 p.m., the museum will host MFA Speaks, a panel discussion in which candidates will explain their works.
Like what you just read? Support Flagpole by making a donation today. Every dollar you give helps fund our ongoing mission to provide Athens with quality, independent journalism.