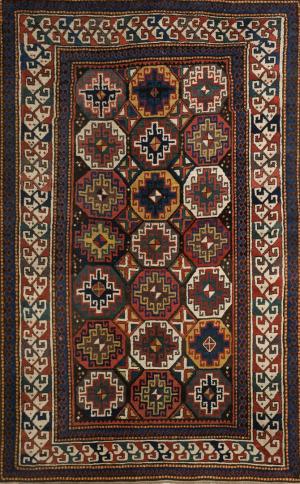 Sacred Spaces: In addition to "Art Interrupted: Advancing American Art and the Politics of Cultural Diplomacy," a large show of censored 1940s art that opened this past week, and "It's Not Polite to Stare," a voyeurism-themed video art show, the Georgia Museum of Art has four other new exhibitions lined up for this season. "The Silent Cities of Peru: Archaeological Photographs by Fernando La Rosa" presents large black-and-white portraits of massive stones and vistas at ancient sites like Machu Picchu, Sechin and Chavín Huántar. La Rosa, who splits his time between Macon, where he directs a photography program at Wesleyan College, and Lima, Peru, has developed a personal relationship with the sites over the years, allowing him access to places no longer available to casual visitors. Most remarkably, his special access has helped him capture the morning sun as it arrives through temple windows, an integral part of the builders' design. In a related Gallery Talk on Thursday, Feb. 27 at 5:30 p.m., Chad Howe, associate professor of Hispanic linguistics at UGA, will present "Life and Language in the Andes." The exhibition will be on display through Sunday, Mar. 30.
Backroad Beauties: The museum's other new photography exhibition, "John Greenman Photographs," presents two series: crisp, black-and-white scenes of Georgia's backroads taken through a car window and colorful snapshots from around the world. Greenman, who currently serves as the Carolyn McKenzie and Don E. Carter Professor of Journalism at UGA, utilizes high-tech digital technologies to create impressively detailed and unmanipulated images. Leaving nothing to chance, each deliberately executed photograph strives to capture the landscape exactly as it is perceived by the eye. On Wednesday, Jan. 29 from 2–3 p.m., Greenman will lead a tour of his work. During "Family Day: Fun in the Sun Prints" on Saturday, Mar. 22 from 10 a.m.–12 p.m., children can create cyanotypes using materials from nature while students from the UGA Community Music School's Suzuki program perform. The exhibit will be on display through Sunday, Mar. 30.
Decorative Discussions: The seventh biennial Henry D. Green Symposium of the Decorative Arts—held Thursday, Jan. 30–Saturday, Feb. 1 at the Georgia Center for Continuing Education—explores the relationships between Georgia's decorative arts to outside regions through this year's theme, "Connections: Georgia in the World." Ronald L. Hurst of the Colonial Williamsburg Foundation will deliver the keynote address, "Southern Furniture Studies: Where We've Been, Where We're Going," on Thursday, Jan. 30 at 6 p.m. Following his lecture, an opening reception will be held at the Georgia Museum of Art from 7:30–9 p.m. for "Selections in the Decorative Arts," an exhibition on view through Sunday, June 29. On Friday, Jan. 31 and Saturday, Feb. 1, a full slate of scholars will speak on original research like "Scarf and Dress Designs by Frankie Welch: Highlighting Georgia Through Her Americana," "The Materiality of the Gullah Geechee Culture" and "Shalom, Y'all!: The Material Culture of Savannah's Early Jewish Home." The symposium is one of the largest of its kind on the east coast. For a list of full lectures and to register, visit georgiamuseum.org.
Weaving Wonders: Organized by GMOA's curator of decorative arts Dale Couch and UGA professor emeritus of finance James Verbrugge, "Rugs of the Caucasus" includes rugs created in the Caucasus—a region that today includes Armenia, Azerbaijan and Georgia—dated between 1805 and the early 20th century. With lush colors and intricate designs, the variety of rugs demonstrates the distinctive styles unique to each origin. Hypnotizing, geometric patterns scattered with religious symbols and frolicking animals reflect the surroundings, daily lives and religion of their creators. Between the dozen rugs, viewers can contemplate the evolution of design, indigenous use and wear patterns in contrast to those of Western importation. Correlated events include an opening reception held in conjunction with the Henry D. Green Symposium on Thursday, Jan. 30 from 7:30–9 p.m. and a special tour of the exhibition led by Verbrugge on Wednesday, Feb. 19 from 2–3 p.m. The exhibit will be open through Sunday, Apr. 27.
Put Your Hands Together: Congratulations to Tatiana Veneruso, who has officially been selected to take over as director of the Athens Institute for Contemporary Art (ATHICA). Veneruso, who earned a BFA in illustration and sculpture from the Savannah College of Art and Design in 2004, has been a patron of ATHICA since moving to Athens over seven years ago. After contributing artwork to several fundraising exhibits and curating "OCCUPY: This is What Democracy Looks Like," she joined ATHICA's board of directors at the end of 2012. Following terms as secretary and vice president, Veneruso became the interim gallery manager after Hope Hilton stepped down to accept a position at Hable Construction this past October. Her experience in commercial design, marketing and advertising—in addition to installing, fundraising and promoting shows such as the very successful "ATHICARDS"—has prepared Veneruso to bring even more interesting and thought-provoking exhibitions to Athens.
Like what you just read? Support Flagpole by making a donation today. Every dollar you give helps fund our ongoing mission to provide Athens with quality, independent journalism.