Mosey Along: The third annual Pulaski Street Art Crawl, now officially sponsored by the Athens Area Arts Council, provides an intimate look into a dozen exhibit spaces and private artist studios all found within a half mile of each other. It's rare for so many artists to be concentrated into a considerably small city, let alone a half mile, so don't sleep on this opportunity to bask in the glow of what makes Athens so distinct from other places of comparable size.
The free self-guided walking tour—set for Saturday, Oct. 5, 5 p.m.–9 p.m.—begins at the Leathers Building, located at 675 Pulaski St., where participants can park and pick up a map. A highlight of this year's art crawl is the studio of sculptor and painter Stan Mullins. Curated by AthensHasArt!, the stop includes a sculpture garden of works by Amanda Jane Lyons, music by SJ Ursey of Honeychild, projections by Mary Willougby, Butoh performances by Aida Curtis and property tours with Mullins. Other stops include exhibits at The Grit, Ciné, Flicker Theatre & Bar and Ted's Most Best, as well as the private studios of painter Chatham Murray and potter Maria Dondero. A special show of works by the Georgia Sculptors Society will be on display at the final destination, ARTini's Art Lounge.
The tour culminates with a block party at the "Phoenix Corner" at the intersection of Pulaski and Broad Streets, featuring complimentary snacks from a handful of local restaurants and live music by Rollin' Home and DJ Jamie Galliano. For more information and a tour map, visit www.athensarts.org.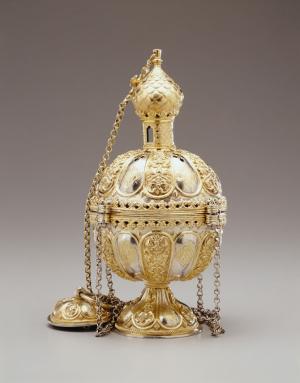 Warm Welcome: Missy Kulik, illustrator of Flagpole's "Tofu Baby" comic, and Raoul de la Cruz have launched a new nook for exhibiting artists on a small scale—roughly 7' x 7'—downtown. Mini Gallery, located in the back of the retail space currently shared by Low Yo Yo Stuff Records and Get Rad! Skate Shop at 261 W. Washington St., will carry limited edition, small batch and one of a kind pieces by both local and international artists and crafters. The space will double as an exhibit gallery—with shows rotating out every five to six weeks—and as a handmade boutique, with items available to take home immediately.
"On a trip to Hong Kong, we went to a mall that was all toys. Each shop in the toy mall was so small, yet was packed with so much interesting stuff!" says Missy. "It showed us you didn't need a lot of space to have an impact."
Mini Gallery will officially open with the exhibit "Locals-Only Mixtape, Vol. 1," featuring artwork by Cindy Jerrell, Anthony Wislar and Leslie Snipes, on Saturday, Oct. 5, 4 p.m.–9 p.m., which coincides with the Pulaski Street Art Crawl.
The gallery will be open on weekend afternoons and Thursday–Sunday evenings. To stay up to date on Mini Gallery's future exhibits, visit www.minigalleryathens.com.
Visual Visitations: Atlanta-based organizations Living Walls and glo have partnered to present The Traveling Show, a public art tour visiting six selected cities in Georgia—including Athens on Friday, Oct. 4 and Saturday, Oct. 5. Centered on the production of dance and mural art in public spaces, the weekend features installations, workshops and lectures.
On Friday, Oct. 4, 9 a.m.–11:30 a.m., glo will host "Urbanism + Youth Identity in Physical Gesture," a program for high school students to explore the organization's "inside-out movement system," at Cedar Shoals High School. Later in the afternoon, from 2 p.m.–3:30 p.m. at the UGA department of dance building, the group will host a "Ballet Class Through Contemporary Tools." The day wraps up with "(this is an) Act of Devotion," a physical installation comprised of dancers from 3 p.m.–5 p.m. at the Georgia Museum of Art.
On Saturday, Oct. 5, Living Walls and glo will present a public lecture (time and location TBA) on re-imagining spaces outside of traditional venues for public art. Later in the evening, a physical exhibition involving blue astro turf, swing sets and choreographed public movement choirs, "Liquid Culture: a utopia station," will be unveiled downtown.
For up to date details, search for "The Traveling Show: Public Art tour of Georgia" on Facebook.
The Greatest: "Exuberance of Meaning: The Art Patronage of Catherine the Great (1761–1796)"—currently on display at the Georgia Museum of Art through Jan. 5—focuses on Empress Catherine's contributions to Russian cultural identity through her intellectual pursuits and the dynamic between her collection of academic, historical pieces and commissioned new works. During her 34-year reign as monarch, Catherine commissioned a tremendous amount of works reflecting medieval and Byzantine culture as well as Western and neoclassical styles, pushing Russia in a new cultural direction.
As the tsar of Russia, Catherine possessed supreme authority in both the secular and spiritual realms, acting as both the Russian monarch and head of the entire Russian Orthodox Church. A collection of liturgical and devotional objects like incense burners and bejeweled, gilded icons reflects religious and artistic transcendence, an imprint of the Enlightenment.
The centerpiece of the exhibit is the Buch chalice, a mesmerizing gold chalice dripping in precious gems and multi-colored carved cameos, including one of Archangel Michael. Adding cameos from her personal collection nods to a centuries-old tradition of affixing pagan carved stones onto sacred Christian liturgical objects, demonstrating her deep knowledge of ancient and medieval glyptic art.
Believing that objects hold the ability to enrich experiences and generate a sense of overcoming the limitations of physical place and time, Catherine commissioned stunning, painstakingly created teapots, basins, serving trays and dinnerware. One such piece, a small ice cup topped with a squirrel and boasting a hazelnut, was inspired by an 18th-century emblem book expressing the gentle reminder that every accomplishment requires a great deal of effort.
Correlated events include the quarterly open house "90 Carlton: Fall" on Friday, Oct. 11, 7 p.m.–9 p.m., which includes gallery talks with curators, refreshments and live music; "Family Day: Boxes of Treasure" on Saturday, Oct. 19, 10 a.m.–12 p.m., which includes a tour of the exhibit and an activity creating bejeweled masterpieces; and "Gallery Talk: Asen Kirin" on Thursday, Oct. 24 at 5:30 p.m.
Like what you just read? Support Flagpole by making a donation today. Every dollar you give helps fund our ongoing mission to provide Athens with quality, independent journalism.