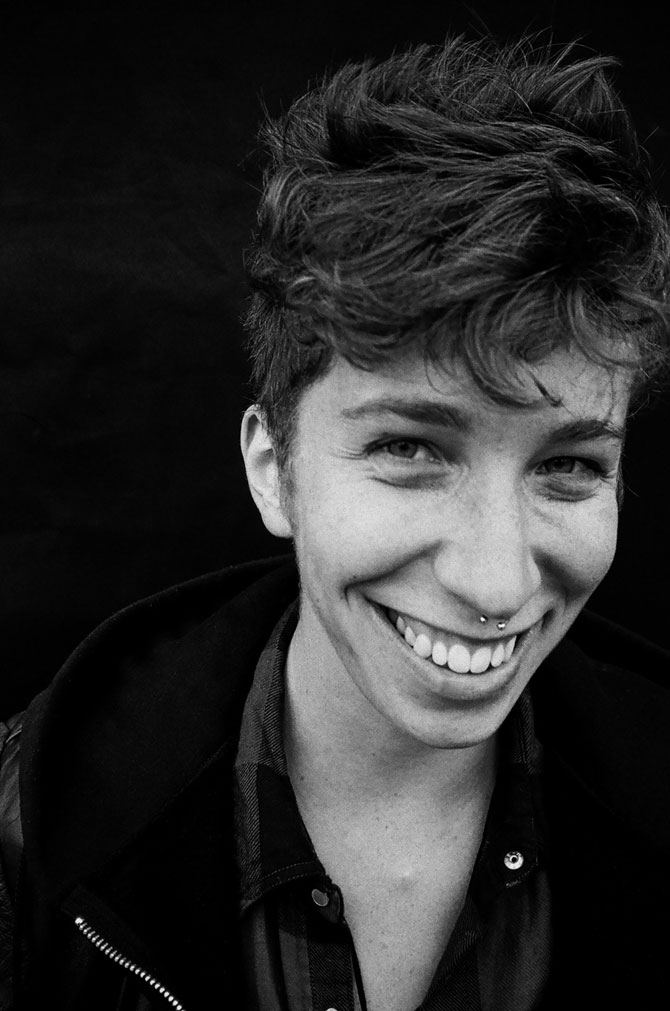 Calling All Hitchcocks: Athens' only quarterly film event, VHS: Videographer's Hella-Big Show, will hold its first festival of the year with "The Luck of the VHS†at 10 p.m. on Thursday, Mar. 1 at Ciné. Aiming to showcase the best (and likely worst, too) of local filmmaking, VHS creates an opportunity for both amateur and professional filmmakers to see their work up on the big screen. A Directors' Mixer, beginning a half-hour before the screenings, will provide a casual setting for aspiring directors and actors to interact with attendees, receive feedback from critics and link up with makeup artists, wardrobe designers, set creators and the like for future projects. Guest judges from the UGA film studies and journalism programs will award trophies for "Best Picture" and "People's Choice Award," as well as to the "greenest outfit†in the audience. To watch champion films from the past, visit www.vimeo.com/thevhs, and to participate in future screenings, email vhs.athens@gmail.com.
Keep the Reels Rolling: Film Athens, a local nonprofit working to support the production and exhibition of film, video and digital media arts in the community, is now taking submissions for the seventh annual Sprockets Music Video Competition, a showcase of regional talents initiated in 2004 as an added component to the AthFest Music and Arts Festival. A screening of all accepted videos will be presented at the 40 Watt Club on Saturday, June 16, with the "Best Music Video" selected by a board of five judges and an "Audience Choice" winner determined by ballots distributed that night. The winning videos will be revealed and awarded at the Flagpole Music Awards Show on Thursday, June 21 at the historic Morton Theatre. Although ranging in budget, attitude and message, the videos, which span across several genres, are generally very well executed. Last year's competition included videos from two dozen bands, with the "Audience Choice Award" going to "Animals (Mama Said)," directed by Benson Greene and performed by The Athens Band, and the overall "Best Music Video" was awarded to Lovett's "The Fear,†directed by David Bruckner. Think you've got what it takes to beat out the rest this year? Fill out an entry form at http://filmathens.net/sprockets and mail it in with a $25 entry fee, DVD and production photo by Apr. 15. All inquiries can be directed to sprockets@filmathens.net.
Pursuit of Happiness: From marriage inequality and workplace discrimination to rampant homophobia and bullying, the LGBTQ community faces what many consider to be today's fight for civil rights. In an effort to raise awareness of these issues, de-stigmatize non-heterosexuality and eliminate prejudice, NYC-based artist, writer and filmmaker iO Tillett Wright has launched a project called Self Evident Truths, a series of single portraits and a handful of film vignettes that capture the character and stories of people she meets during her travels through different cities. The photos, shot in simple black-and-white with no makeup or styling added to the subjects, intend to humanize the varied faces of gays in America and emphasize that sexual orientation and gender identity are often blind to race, class, biological sex and cultural background. Anyone who falls anywhere within the LGBTQ spectrum by identifying as anything other than "100-percent straight†is invited to participate in the project by posing for a portrait when the Self Evident Truths Project makes its way to Athens on Thursday, Mar. 8 during its two-week tour through the heart of the South. Email selfevident2011@gmail.com to make an appointment or visit www.selfevidentproject.com for details.
Bowls Half Full: The Food Bank of Northeast Georgia's 14th Annual Empty Bowl Luncheon will continue its tradition of serving a simple lunch of sandwiches and soup to raise awareness of hunger and poverty in the community on Wednesday, Mar. 14, 11:30 a.m.–1:30 p.m., at the Classic Center. For $20, attendees can sample soups from eight local restaurants and caterers—The Royal Peasant, The Hilltop Grill, Last Resort, Center Stage Catering, Harry's Pig Shop, Brett's Casual American Restaurant, Epting Events and Fresh Inspiration Café—and peruse a silent auction featuring bowls created by local potters. A smaller preview party called Handmade for the Hungry will be held in advance at Good Dirt on Saturday, Mar. 3 from 12–3 p.m., giving attendees an early chance to vote for their favorite soups (for $1 per vote), bid on silent auction items and purchase locally made bowls for $20 each. The studio will also have stations set up for children to play with clay. All proceeds will assist the Food Bank in its mission to provide hunger relief to food-insecure community members through its multitude of programs, including the Mobile Pantry, Food 2 Kids, Feeding A Family, Brown Bag Program, and Stock the Pantry. For more information and to purchase tickets, visit www.foodbanknega.org.
Like what you just read? Support Flagpole by making a donation today. Every dollar you give helps fund our ongoing mission to provide Athens with quality, independent journalism.