If you frequent the new wave of youthful indie folk-rock shows around Athens, it's likely that you've seen guitarist and pedal steel player Cannon Rogers on stage. Since moving to Athens in 2018, he's recorded or performed with artists like lighthearted, Hotel Fiction, Elijah Johnston, Clover County, Bea Porges, Sarah Mootz and more, while also becoming a full-time member of the nationally touring Charleston-based psychedelic country band Susto. Over the last five years, as Rogers has worked hard to become a staple musician among his contemporaries, he's also firmly established his own band, CannonandtheBoxes, which is releasing its first full-length album High Life on Sept. 14.
Rogers says he and bandmates Jordi Lara (bass) and Gideon Johnston (drums) "holed up" at Patrick Doherty's studio Racquet Recording for a little over a week in January 2022 to track the bones of the album, with the exception of "Pastel Houses." From there, it became a collective effort over the following year, involving collaborations with old friends and musicians Rogers admired to round out the songs. Gracie Huffman of lighthearted sang harmonies and played piano on the album, and also contributed to writing "Boston, MA." Coming off the high energy jam "Professional Wrestling," "Boston, MA," with its thoughtful arrangement, has a much softer touch that builds its energy in a rolling fashion, quick to drop off just as it picks up. Mason Palanti played synth and piano, as well as arranging the ragtime intro to the album, setting a playful tone—a sound heavily tinged with nostalgia throughout the album.
"Gene Woolfolk is no shit my favorite guitar player in town, and getting to hang in the studio and have him shred over my take on a Steve Earle song meant so much to me," says Rogers. "All the strings on the record were played and arranged by one-time roommates/long-time friends Jordi Lara and Will Ruff, and taking a mobile recording rig to their house in Atlanta to record strings in their living room will remain a goofy and amazing memory of making this album."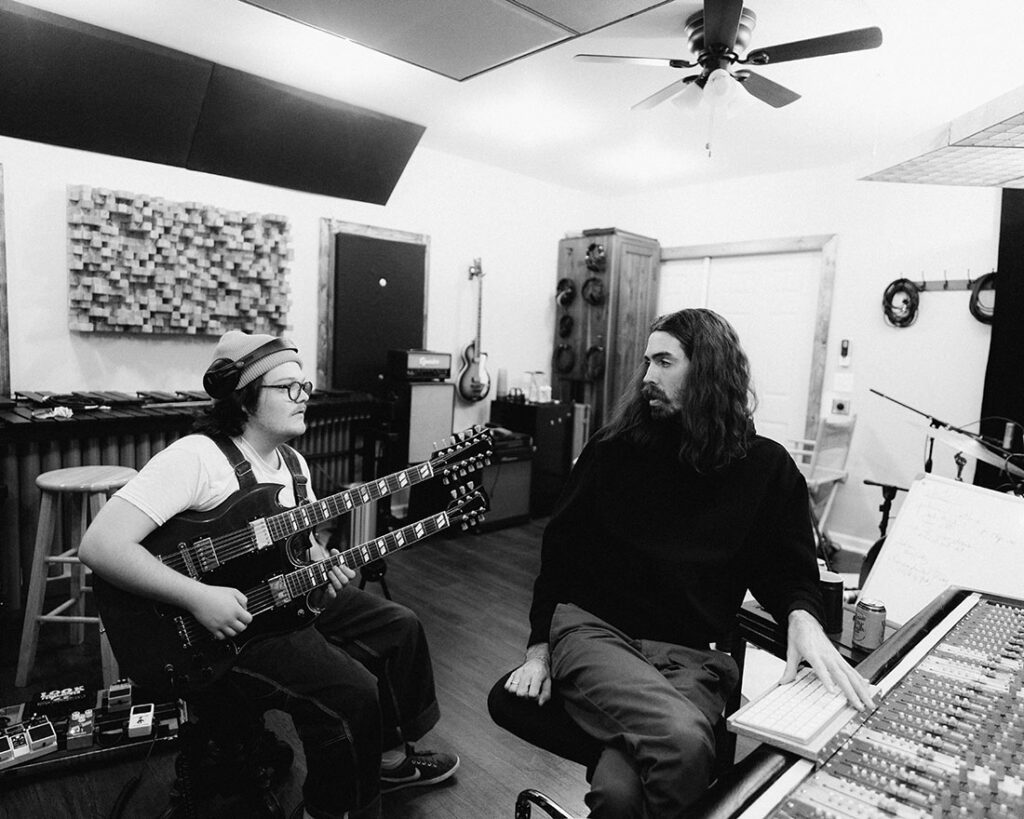 The aforementioned track "Pastel Houses" is described by Rogers as an outlier on the project. Tommy Trautwein of We Bought a Zoo produced the song, and that may explain its slight departure from the very Americana-driven sound found elsewhere in the album. However, it's not jarring or incongruent, just noticeably more cutting in guitar tone and gruffer in Rogers' delivery. It features Matt Megginson on drums, with whom Rogers says he covered R.E.M.'s "Losing My Religion" during his freshman year of high school at the Moe's Southwest Grill in Rome, GA. The cast of musicians on High Life truly spans the reaches of Rogers' network and journey as a musician.
CannonandtheBoxes first came together while Rogers was still in high school in Rome, and it formed out of his desire to play original songs after having a brief stint in a cover band. But he says it wasn't until he moved to Athens that the band really came together. He reminisces on playing live shows for the first time at Caledonia Lounge and The Foundry, then taking to the house show scene with bands like Monsoon, Aldente, Hoyas, CLOUDLAND, ozello and Nuclear Tourism. Rogers has remained the only consistent member of CannonandtheBoxes, and the band has become a vehicle of experience that allows him to experiment with songwriting, learn the ins and outs of booking shows, and understand the process of funding records and tours.
"I truly love writing songs, and having a space where I can write a song like 'High Life' and not have to explain myself to other folks before presenting it as a thing we're all going to learn is really special," says Rogers of leading a band in comparison to being a member. "I think I'm also more of a folk music nerd than a lot of the bands I play in, and it's nice to have a project where I can cover Steve Earle and Woody Guthrie or set T. S. Eliot poems to music, because that's what I love."
Beyond a love and careful consideration for the music, it's very apparent that Rogers has also been fostering a love for Athens since before he even moved here. He says that he grew up coming to Athens every year for all-state chorus events at The Classic Center.
"I will never shake the feeling that I had stumbled upon the coolest wall in the world at age 12 or 13 looking at the show posters at Jittery Joe's downtown. At one of those chorus events, I bought a Kissing Booth cassette at Wuxtry—the record was perfecto, and it's an 11/10 banger by local folk legends Patrick Brick and Erin Lovett—and I wore it out the year I got my license and a car with a tape deck," says Rogers.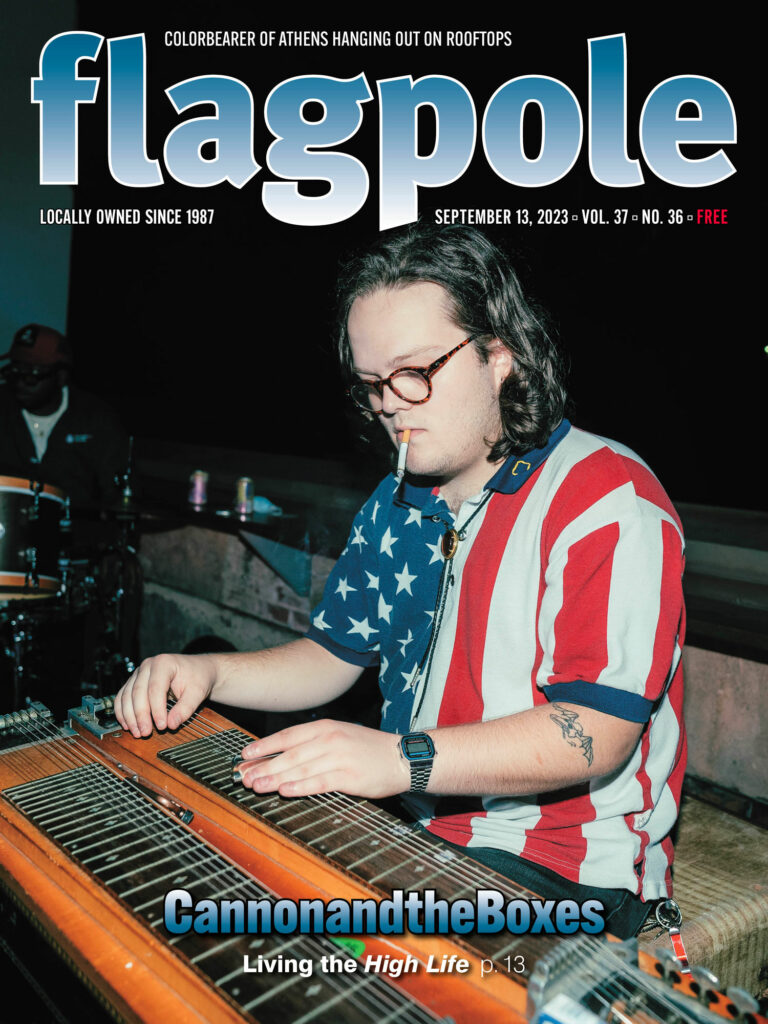 Now he's been able to take that Athens love on the road regularly with a busy touring schedule. Most recently Rogers has been playing around the country with Susto, whose tour coincides with the kickoff of CannonandtheBoxes touring, which slides right into the album release. The last full week Rogers was able to spend at home was before he graduated from UGA in May, he says, and although it's been an exhausting adventure, it's been a very rewarding one. The next chance to catch CannonandtheBoxes locally will be its album release show at Flicker Theatre & Bar this Saturday, Sept. 16.
"Athens has been the mecca-of-cool for me for pretty much as long as I can remember, and to be a part of the scene here and be able to turn other folks onto it means the world to me."
WHO: CannonandtheBoxes, ozello, Gracie Huffman
WHEN: Saturday, Sept. 16, 8 p.m. (doors)
WHERE: Flicker Theatre & Bar
HOW MUCH: $10
Like what you just read? Support Flagpole by making a donation today. Every dollar you give helps fund our ongoing mission to provide Athens with quality, independent journalism.