Whether you know him from Modern Skirts and Palace Doctor, seeing him on stage with a plethora of other Athens musicians, or as the Athens Meme Boy, Phillip Brantley is firmly planted in the local culture. In Athens fashion, there always seem to be too many plates spinning, and after a few years of getting his project Terminally Phil off the ground, Brantley is debuting his solo album Soft As You Want Me on Friday, Mar. 17.
Terminally Phil started just before the pandemic, but the bulk of the writing for his three prior EPs, and even this album, happened while stuck at home during the pandemic. The three EPs were essentially recorded straight into his phone through GarageBand out of his bathroom. As he was writing and recording, he set aside songs that stuck out to him and had a similar vibe, which eventually became the collection of songs for Soft As You Want Me.
"Matt Martin, who used to play in Wanderwild and ran a studio here called Gift Horse, he and I holed up. It's almost been a year and a half plus in his studio over there, the Chase Street Warehouses, and just like knocked out this debut record in four days. No one allowed because we had both just gotten over COVID, and it was just weird times," says Brantley.
Martin engineered and played drums on the album, while Brantley covered everything else. Emphasizing that the production, recording and writing of the songs are all in the same vein, there is such a cohesive quality to the tracks that they meld together and carry the same noticeable mellow, but sometimes funny, vibe. Brantley describes it as "indie rock with a sense of humor," and places the inspiration somewhere between Ray Davies and Jeff Tweedy.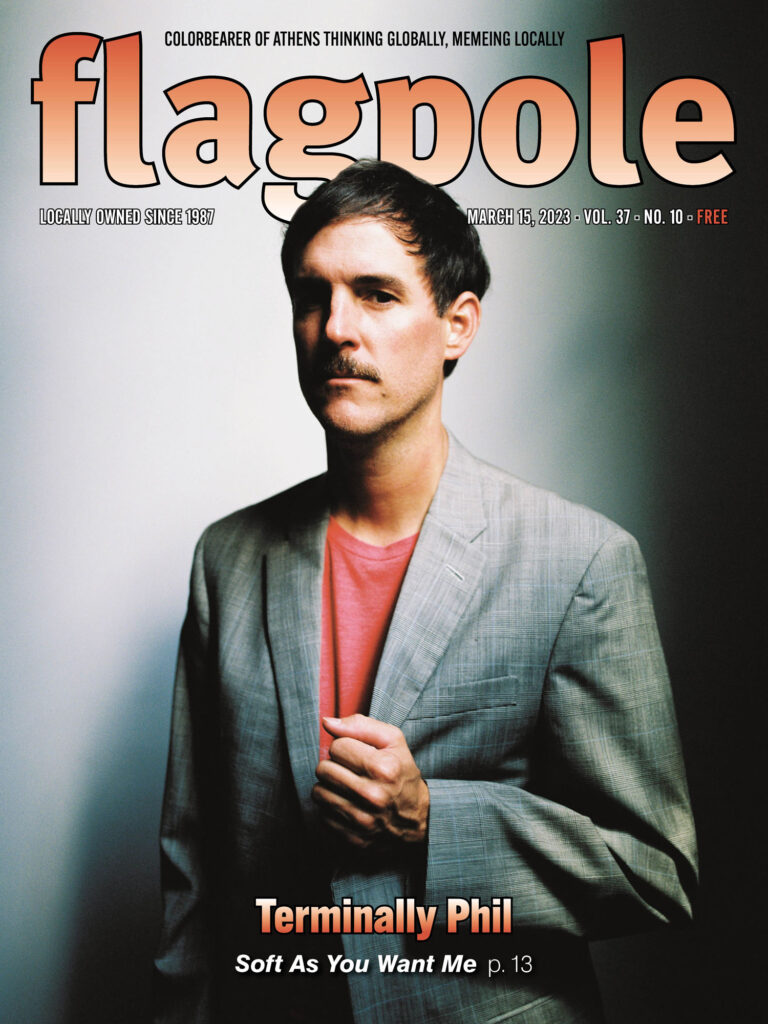 Although the album was finished over a year and a half ago, the industry delays in vinyl production are responsible for holding up the release. Brantley worked with the local plant Kindercore Vinyl, where fulfilling orders in under a year is a thing of the past. Beyond being eager for people to finally hear what Brantley considers his strongest songwriting, he's also looking forward to performing his solo work live for the first time in over two years.
"The quicker I can finally put this thing out, I think the quicker I can focus on doing it all over again. Move on to that next step, that next sound. Once you've accepted music as no longer a possible career path, but just your favorite thing to do, there's something kind of liberating about that," says Brantley. "It's just a little cycle that keeps me happy."
For the Soft As You Want Me release show with Heffner at Roadhouse on Friday, Mar. 17, longtime friends will be joining Brantley on stage. Nick Robbins, who played with Brantley in Palace Doctor, will be playing bass, and Will Heffner will be pulling double duty on drums. The future of Terminally Phil will likely feature a rotating cast of musicians, and Brantley has no shortage of connections, considering he's still actively playing with multiple other acts.
"The more you play with different people, you become more well-rounded, not just in how you play your instrument, but how you think about it. Having done it for 20 years now with so many talented Athens musicians, I think it's rounded me out more than I would have been had I always just been a one-band man," says Brantley. "The coolest thing about the scene to me is that it is incestuous and so many bands share so many members. That's how you make friends and meet people and share gear."
Soft As You Want Me is a straightforward acoustic album in comparison to Brantley's project Palace Doctor's more grungy and "unhinged" sound, both contrasting to Modern Skirts classic Britpop influence. However, it's too soon to nail down Terminally Phil's sound as a whole, and what's up next is promised to be different from what's heard here.
"I think Terminally Phil is something that I just won't stop doing from here on. Not because I think the name is great," says Brantley. "It's hokey enough to enjoy, but it's indicative of how I don't want to take myself seriously."
If that or the album name Soft As You Want Me doesn't fully convince you, then a look into his @philthrottle meme stash might. The niche meme account on Instagram, where most anything Athens is fair game, started in 2018. Brantley recalls that there's a "line in the sand" when his account stopped being the usual photos of meals, family and dates and turned into even more niche jokes about his and friends' bands. What started as inside jokes turned into a new creative outlet.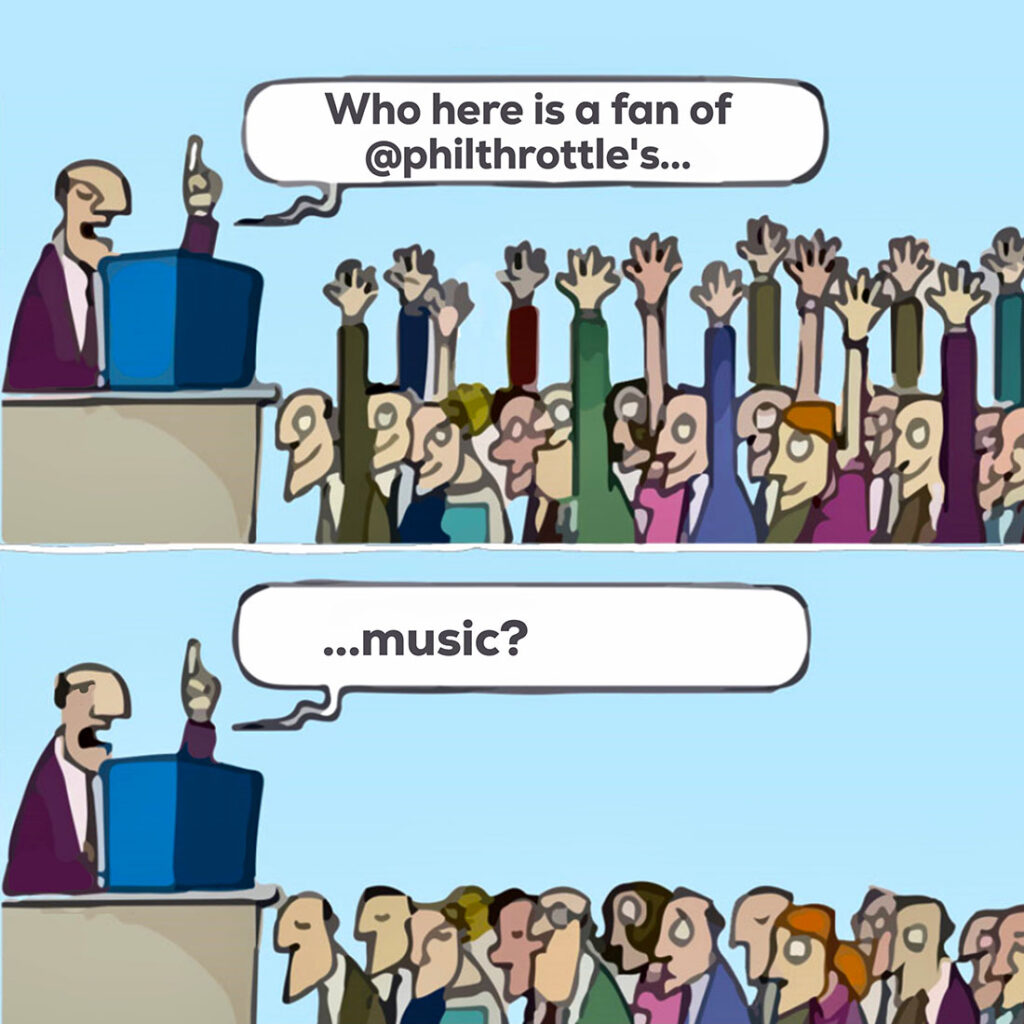 During the pandemic, having extra free time and needing an outlet more than ever, Brantley's meme-production increased. They've drawn a lot of attention and engagement across the internet, even becoming topics of townie conversation on the street. For the most part, the response has been very positive, but jokes are never without critics. Brantley has had to diffuse situations where people have been legitimately upset.
"You know how protective of this place its citizens are, and not just politically… People are also protective of it culturally, and little things that change or big things that change. I always see an opportunity for humor," says Brantley. "So as far as the town being protective of the culture, the amount of messages I got from friends and strangers alike when they heard The Grit was closed down that were either half-heartedly or almost sincerely like, 'Look what you did…' It kind of sealed [in] my mind that this town is just like a bunch of literal bulldogs about their thing."
Although the nature of memes are to make fun of something, Brantley earnestly explains that he does this because of how much he loves Athens and its unique parts. For him, times have been so hard and "wacky" right now that everyone needs a reason to smile. One line he's not willing to cross is collaborating with others to push an agenda, worthy or not. The intent behind the account is to be funny and overall positive about Athens, and he doesn't find activism to be "funny" or have a place in his memes.
May the memes and music keep flowing, Brantley's solo project is a threat that Athens has a terminal case of Phil.
WHO: Terminally Phil, Heffner
WHERE: The Roadhouse
WHEN: Friday, Mar. 17, 10 p.m.
HOW MUCH: FREE!
Like what you just read? Support Flagpole by making a donation today. Every dollar you give helps fund our ongoing mission to provide Athens with quality, independent journalism.