With well over 22,000 videos and 3.6 million views across 47 countries, Gregory Frederick's YouTube channel, Athens GA Live Music, has inarguably become one of the single most comprehensive archives documenting live performances in any town across the country today. For the past year, Flagpole has published online recaps of his videos in an attempt to keep up with the scene's week-to-week happenings. His ever-growing archive exists as a deep well of musical exploration and discovery that offers a window into a diverse cultural landscape. 
Born in Waycross and raised in Tifton, Frederick does not take Athens' rich musical legacy for granted. He recognizes Athens to be a rare and important incubator of music, capable of supporting experimental ideas and eager to welcome new aspiring artists into the fold.
After moving to town in 1974 to attend UGA, where he earned his bachelor's and master's degrees, Frederick spent 33 years as a schoolteacher in Oglethorpe County. It was not until after retirement that he became deeply engaged with local music.
"I had seen what was happening here in Athens for years from afar, watching Athens Observer and all the ads that would come up and knowing that what was taking place was awesome," says Frederick. "But, all I would ever hear is 'Athens, GA: Home of R.E.M. and home of The B-52s,' and I'd think 'Well, there's more, but why is that not being promoted more than it is?'"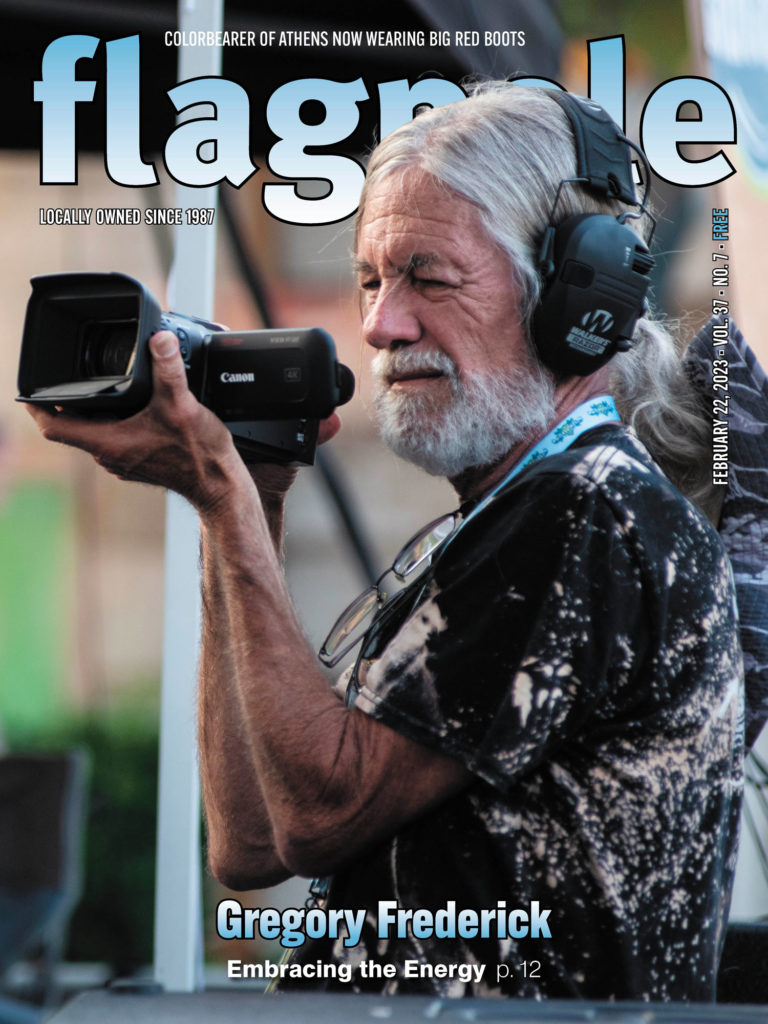 Recognizing how much music of previous generations has been virtually lost to history due in part to lackadaisical documentation, Frederick set out to preserve and protect the creativity happening all around him. He first began shooting videos using an iPhone in 2012, launched his YouTube channel in 2015, and has since upgraded his equipment several times.
"When I started this, it was the Hare Krishna philosophy of creativity that art can be created over the course of the weekend and then wiped away, and there's beauty there," says Frederick. "I saw that beauty happening in Athens."
From the beginning, his focus has always been on promoting the music. He humbly accepts donations via Patreon, but he has otherwise generally eschewed the idea of monetizing his work and would like for any potential future profits to be donated to Nuçi's Space.
"I'm so happy to be living in a town that presents itself night after night after night with something novel, something beautiful, something wonderful," says Frederick. "Someone asked me 'Well, you like everything don't you? What do you not like?' And that's hard to say because I appreciate the nerve that it takes to get up in front of a group of people and to present what you've got as interesting, and there are various qualities of expertise that go along with that."
Rather than waiting for a band to first gain popularity, Frederick reliably takes notice whenever his eyes catch a name he doesn't recognize. Novelty—and the associated anticipation and thrill felt when experiencing something for the very first time—is one of the most influential factors when considering where to prioritize his attendance each night. In addition to special one-off shows, he is constantly on the lookout for debut sets, or at least new-to-him acts, not only to broaden the scope of his archive but to get that little buzz of dopamine.
Unlike the majority of videographers who focus on producing slickly edited, stylized content, Frederick aims to represent the live music scene exactly as it is—warts and all. He always makes an attempt to introduce himself and ask permission to post, and respects any requests to remove videos later on if necessary.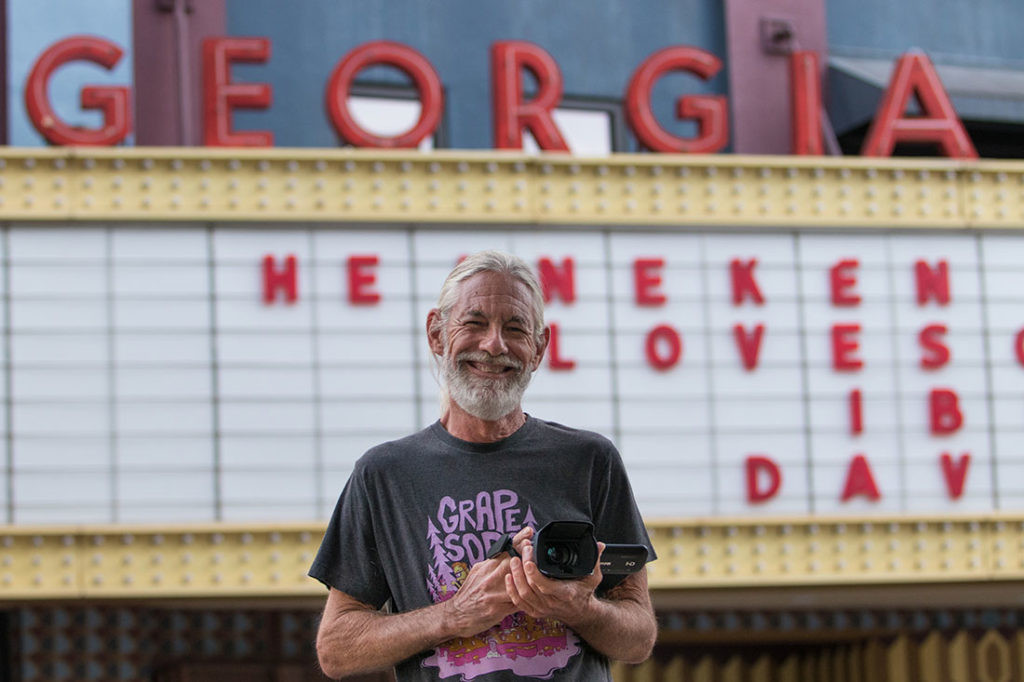 Though these videos may occasionally evoke feelings of self-consciousness, they give musicians an opportunity to privately view themselves from a distance, more closely to how an audience member might. This can lead to being more mindful of stage presence and banter, or even reworking material to fine-tune their sound. Ideally, these videos can also be used as a promotional tool to grow listenership or pitch to media and talent buyers.
During the COVID-19 pandemic, his work took on a particularly valuable role. Though touring screeched to a halt and venues remained shuttered for months, Frederick continued to document music in any way he safely could. His determination allowed viewers to follow along and experience music while quarantined, and his channel continues to be an outlet for those in the population who have not yet returned to in-person events.
"Life is a series of choices. Do you choose to sit at home and die? Do you choose to be amongst people and feel the energy? That's what I choose," says Frederick. "The energy is important to me, and that's what I've always valued. Whether it be noise or punk, almost every genre I can have a strong appreciation for, and really every genre has bands that I really like. There's not any one band that I can say that is any better than another one because there are different aspects of that band that make it interesting."
In addition to his regular content, Frederick has also built an ongoing series of longer-form videos called "Inside Athens." Each of these 50 or so mini-documentaries compiles performance footage, behind-the-scenes glimpses into practice spaces and supplementary interviews with band members.
As the years have flown by, the Athens GA Live Music channel has essentially grown into a virtual timeline that documents not only how the scene as a whole is constantly changing, but how individual bands have matured over time. In his pursuit of escaping the mundanity of aging, Frederick has created something much larger than himself that will entertain and inspire music lovers for decades to come.
Like what you just read? Support Flagpole by making a donation today. Every dollar you give helps fund our ongoing mission to provide Athens with quality, independent journalism.