Without delving into an astronomy lesson, most of us can appreciate looking up into the night sky and seeing the small twinkling of massive stars, like the bright light of Vega in the Northern Hemisphere. Also referred to as Alpha Lyrae in Latin, this is where Athens hip-hop artist Torrance Wilcher, who performs under the stage name Squallé, draws his inspiration. The artist released a versatile hip hop, R&B and spoken word album Alpha Lyrae 2 on Tuesday, Feb. 22—the 2/22/22 Two-sday everyone's been awaiting.
"Gotta be the brightest star/ Gotta be the best version of yourself" is how the album opens, and the line is mirrored at the close of the last track to frame the overall message. When Wilcher released the first Alpha Lyrae in 2019, he explains that this was the point when he was truly coming into his sound and incorporating more of himself into his music. This came after several years of grinding with the local hip-hop group We're Weird (consisting of fellow artists BlackNerdNinja, L.G. and Profound) and making his solo name known at the forefront of the Athens hip-hop scene through steady releases and performances.
"I've just created all styles of music that compliment me as a person. I've had a crazy life—I grew up in the hood in the streets, but I also went off to college and graduated and got a degree. I also work in the community," says Wilcher. "So I wanted [Alpha Lyrae 2] to reflect how I am as a person. I think people get a feel for who I am in this album more than they have in any other album."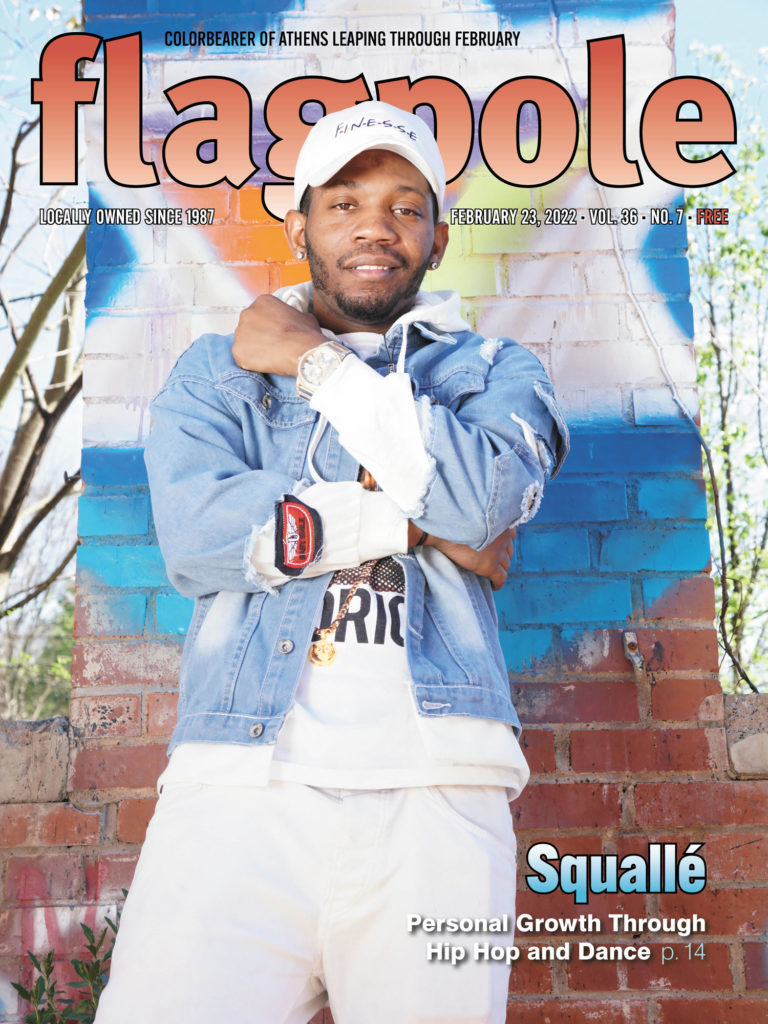 Creating Alpha Lyrae 2 has been a lengthy and careful process, but if it wasn't for Wilcher's previously stated community work, the album might not have been released. President and co-founder of the local youth organization The League of Step, Wilcher saw the opportunity to make his long-standing dream a reality at the beginning of the pandemic by officially starting this dance and mentorship program in March 2020. "Stepping" is a form of dance primarily focused on body percussion—using feet, hands and other parts of the body—that originated in Africa as a means of communication, explains Wilcher, who compares it to competition cheerleading.
"[The League of Step] was already in the works, and then when the quarantine happened, it motivated me to make it official and do it. Then I had a bunch of kids that were like, 'Hey coach, we are not able to step because we can't go to school and we're learning from home, and there's nothing to do.' So it just kind of came from that," says Wilcher.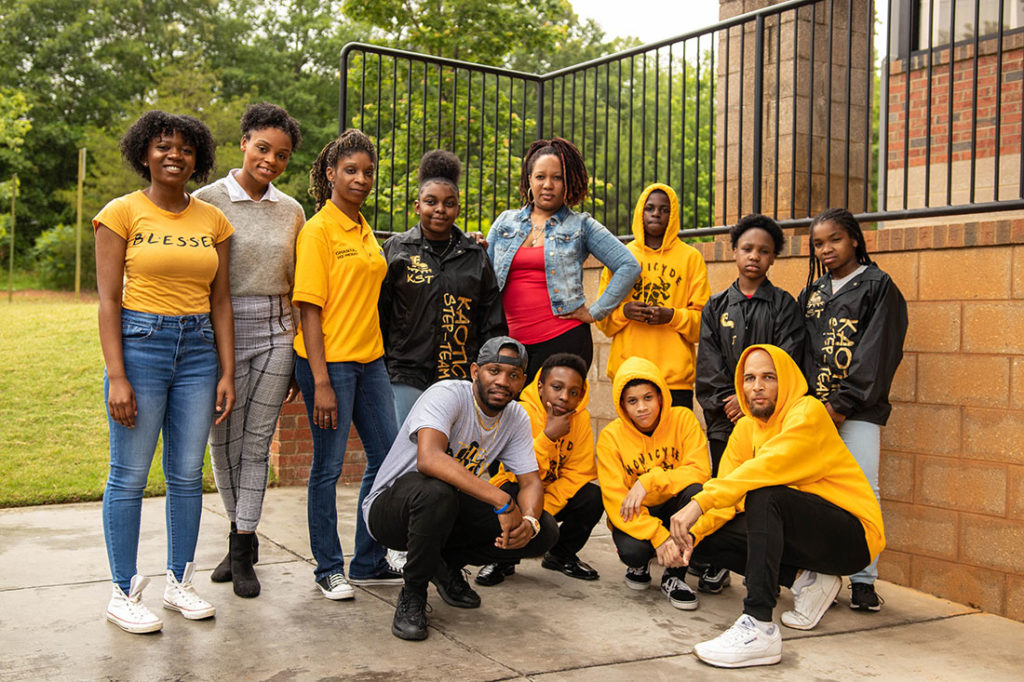 The base of the organization is the mentorship program Don't Be A Menace, open to children and teens in 2nd–12th grade. This program includes tutoring, workshops, community service, group exercises, public speaking, goal setting and financial literacy education. The emphasis is on teaching children, in particular Black youth, life skills they usually don't learn in school. From there, they can move on to the SWISH (Stepping While Insanely Smart and Humble) program, where the fundamentals, history and terminology of stepping are taught. Once students pass a rigorous test, they are finally trained on how to step and can compete in competitions.
"In a way, it kind of saved me emotionally, because I was going through this thing where I wasn't able to record. I wasn't able to perform. All of that was just taken away, so I was going through this artist depression and questioning, what in the world do I do now? So it took my attention off that, and I put it all into the League of Step and into the kids," says Wilcher. "It kind of got me out of the little artist depression I was in and motivated me to put out music… You got 30 kids in your ear like, 'When you dropping music? When are you dropping the album? You need to drop something.'"
Working with the children helped Wilcher get more in touch with his emotions and creativity, and even sharpened his writing skills. The first song Wilcher wrote for Alpha Lyrae 2 was the middle track "Told Ya So." Rather than building up to a peak in energy, this song creates a sobering low at the center of the album in a way that everything else builds off from thematically. One of the artist's main goals for the album was to be transparent and bare his emotions to the public. As another lesson from his community work, Wilcher learned the value of sharing his internal world as a way to relate to others struggling with similar experiences. The final track, "Love Letter," is a heart-to-heart moment between the artist and the community.
"It's to everyone—'Love Letter' was me trying to tell people, I understand that you have these perceptions of me, but this is who I am," says Wilcher. "So 'Love Letter' was me being as vulnerable as possible, kind of parallel to 'I Want To Be Loved' from the first album. Declaration to say, hey, don't be so quick to judge a person; understand the root of where it all came from."
As the middle child of five, Wilcher often felt left out growing up and pursued music as a way to be heard. Addressing his mother directly in "Love Letter," he explains that she has been both a weakness in his life and a source of inspiration to work harder. Even when recollecting childhood traumas and difficult situations, Wilcher always circles back to self-improvement. Alpha Lyrae 2 pushes a narrative of deeper understanding of the man behind the artist, but it also consistently encourages others that they deserve better and to be their "brightest star."
Like what you just read? Support Flagpole by making a donation today. Every dollar you give helps fund our ongoing mission to provide Athens with quality, independent journalism.