Hearing personal anecdotes unfold through song and seeing someone's story come to life on a screen are both powerful mediums for sparking empathetic connection. In our increasingly digital world, sometimes that is the closest we get to relating with others. Alternative R&B artist Camilla Sims, who performs under the stage name Convict Julie, sits right in the middle of it all to compel everyone to feel her experience of self-rediscovery through the cinematic visual album Exquisite Pain, to be released Feb. 18.
In the Athens community, Sims is known for her activism work advocating for racial equity and justice equally as much as for her soulful performances on stages big and small. This new album has been in the works for a while, as Sims carefully crafted a vulnerable message about how activism led to the loss, and eventual regaining, of her personal identity. As a fan of Beyoncé, the visuals behind Queen B's 2016 album Lemonade inspired Sims to intimately show rather than simply tell what her breakdown in identity was like. Ultimately, the goal of Exquisite Pain is to deliver a very raw version of the artist to old fans, new fans and strangers alike.
"The story I'm telling is the story of me, Convict Julie, choosing to stand for what I believe in and going through the natural process of the aftermath of what that looks like, which is death of the old self, rebirth of the new self," says Sims. "Sometimes when you give all of yourself, naturally you lose all of yourself. The album progresses with me coping with the old me that I knew was dying and becoming the person that I'm supposed to become."
The visual is a beautifully tragic journey the viewer can't look away from, even if uncomfortable at times. After a deep dive into the gritty scenes, there's a feeling of resurfacing by the end. Whether listening to the music or watching the visual album, themes of coping, strife and redemption remain consistent. Sims explains that the idea of surrendering and not fighting the transformation is critical to the evolution outlined from beginning to end. While there's enough context to follow the artist's personal journey, there's enough freedom in the imagery for the listener/viewer to interpret the events in their own way and connect to the elements that speak to them.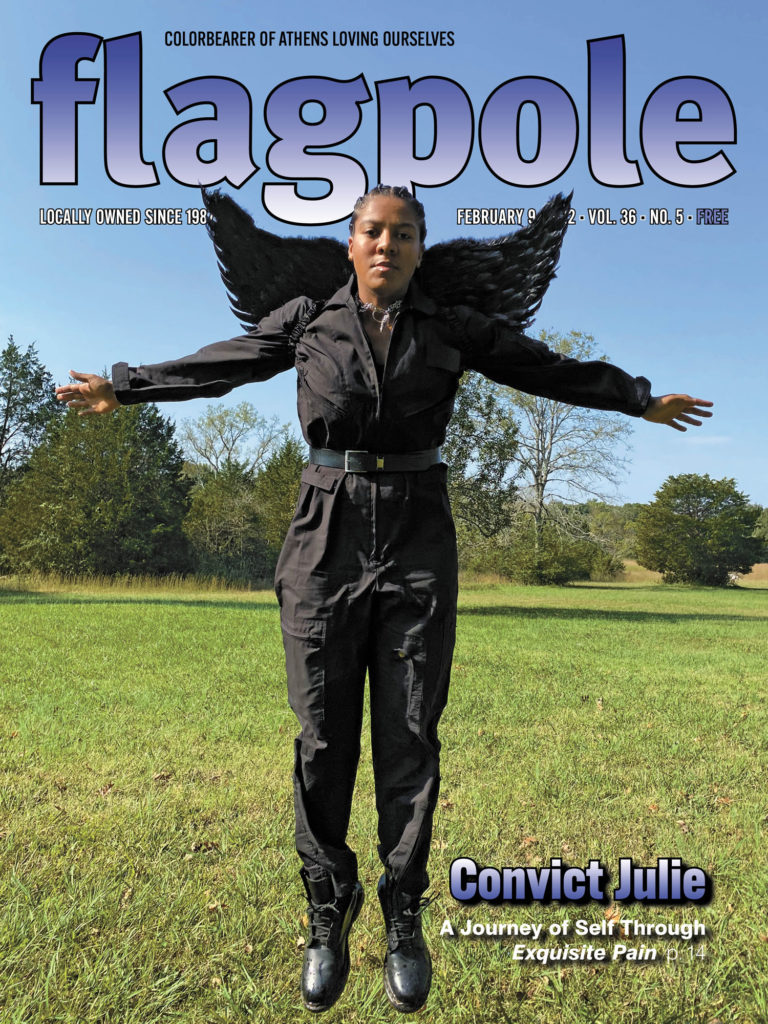 The visual album was all shot in one day on what Sims described as a "shoestring" budget, but the quality does not reflect those details. Sims' previous artist manager, XiaoYu Zhu, introduced her to the team that would go on to produce the visuals, including director Tim Hardiman of Black 22 Creative. Hardiman listened to Sims' vision and worked off treatments she wrote to create the dark yet stunningly bold project that is Exquisite Pain. Although the full visual album is not available for viewing until Feb. 18, the music video for "Battle Cry" was released in January, and "X" was released Friday, Feb. 4. These puzzle pieces provide a glimpse into the full production, which will create a clearer picture of what Sims has described when put in context.
"I think 'Battle Cry' is my favorite song, and that's because it really tells a story about trying to not only survive but make it through what I'm going through in a way that's very eloquent. For the first time, it felt like my songwriting was incredibly true to what I was trying to portray," says Sims. "When your community sees you as a very accomplished person or as someone who is doing really well, I think people forget there's also a very human struggle about self-identity and self-love. That's what I wanted to share—that struggle is present and valid, and music is what gets me through it."
The first lyrics of "Battle Cry" ring out "I'm not looking at the past I'm looking at the future/But sitting in the present am I gonna make it through it," portraying the rally of fighting spirit the song title suggests. As further evidence that this album could not exist without Sims' activism, humanitarian efforts are an integral part of the artist's identity on and off the stage. Sims had never organized an event before activism, and those experiences provided the confidence and courage to call on the community and bring people together for different causes in different capacities, including music and the arts. Regardless of the cause, highlighting community is always at the forefront of Sims' motivation.
Following the audio and visual album release, an album release show is scheduled at Creature Comforts Brewery on Saturday, Feb. 19 from 8–10 p.m. Special guest performances are still to be announced. The event will be free, which was a non-negotiable aspect of the event planning from the start. Accessibility is an important factor in how Sims goes about sharing this project with the public. The main reason, Sims says, is to give back to the community that has so strongly supported her through all of her endeavors.
"People say you go faster alone but farther together. I've really appreciated taking my time going farther with the community that supports me, and I'm very fortunate to say that because I know not everyone feels like they get the proper support. I've been blessed to be supported by many different communities," says Sims. "I'm so not a self-made person—I'm a community-made person."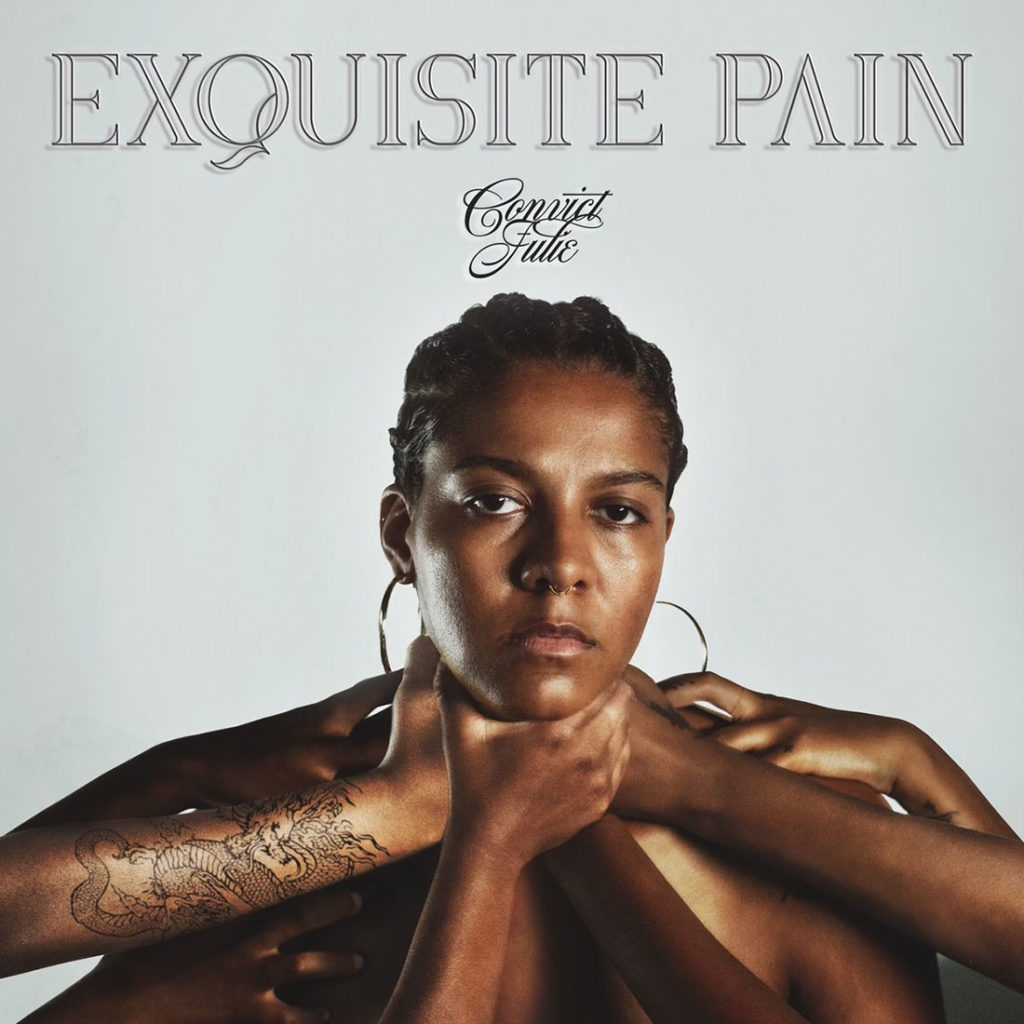 WHO: Convict Julie with special guests
WHERE: Creature Comforts Brewery
WHEN: Saturday, Feb. 19, 8 p.m.
HOW MUCH: FREE!
Like what you just read? Support Flagpole by making a donation today. Every dollar you give helps fund our ongoing mission to provide Athens with quality, independent journalism.