Craft beer, which uses high-quality ingredients mixed in small batches, has exploded in popularity across the country as consumers continue moving away from corporate titans like Anheuser-Busch. Following this nationwide trend, Athens is now home to six local breweries offering a huge variety of craft beers, live music and more. Here's what's brewing in Athens this summer:
Akademia
Unique among Athens' local breweries, Akademia sports a full food menu seven days a week, including brunch. Located on Atlanta Highway near the mall, Akademia has ample space to spread out, both outside on its expansive patio and inside in a large event space available for rent that's capable of seating 100 people.
Their beer selection is as diverse as ever, ranging from dark and bold with coffee stouts, winter warmers and barleywine brews, to light and refreshing with pale ales, fruited goses, lagers and pilsners all currently available. Recently, they've added to this impressive list with Robots 3 Humans 0, Part 2 (7% alcohol by volume), a mango and banana sour; Parallax Project, Volume 2 (8.9% ABV), a hazy double IPA; and Boomtime Blond (4.8% ABV), a coffee blonde ale. All three of these new offerings are available on tap and in 16-ounce four-packs to go.
If you need another reason to head out to Atlanta Highway, Thursday from 6-9 p.m. is live music night, and it will occasionally also have jazz or bluegrass bands playing for Sunday brunch (that's from 11-2 p.m.). On the first Sunday of every month, Akademia hosts the "Cruising with the Street Masters" car show, which was formerly held at the Varsity. Finally, on the first Thursday of every month, Akademia partners with a newly founded women's motorcycle collective, THE LITAS, for a bike night, including raffles for women's charity, live music and every style of motorcycle on display.
Athentic
Athentic, one of Athens' newest breweries, located in Normaltown, had the misfortune of scheduling its grand opening during what became the worst global pandemic in a century. Designed from the beginning as a music venue, Athentic has hosted live music on its spacious patio for months now, including hip-hop shows by Volumes and monthly drag shows by House of Femme.
Athentic has a large rotating selection of craft beers available, including Money Beets (5.4% ABV), a Saison made with beets for fans of this root vegetable (and "The Office"). It even has a raspberry hard seltzer on tap, and offers 16-ounce cans of tropical IPA Escape Button (6.8% ABV), among other offerings, with labels designed by local artists.
With COVID-19 levels low in Athens, it's finally safe for the vaccinated to go back indoors. However, Athentic will continue to require masks when customers interact with staff, for the protection of both parties, until Athens reaches a 50% vaccination rate. Currently, only 33% of Athens residents are fully vaccinated.
So, make sure to get your second shot before Athentic's one-year anniversary celebration on June 25-27. Since it never had a proper grand opening party, it's sure to be a blast with three days of live music and special beer releases. Check out its website for an event list to see everything that's happening, including both free and ticketed events.
Creature Comforts
After making plans to open a new location in Los Angeles and receiving an endorsement in Avengers: Endgame from none other than Thor, the god of thunder, Creature Comforts is rapidly becoming Athens' best-known brewery, both on Earth and throughout the nine realms.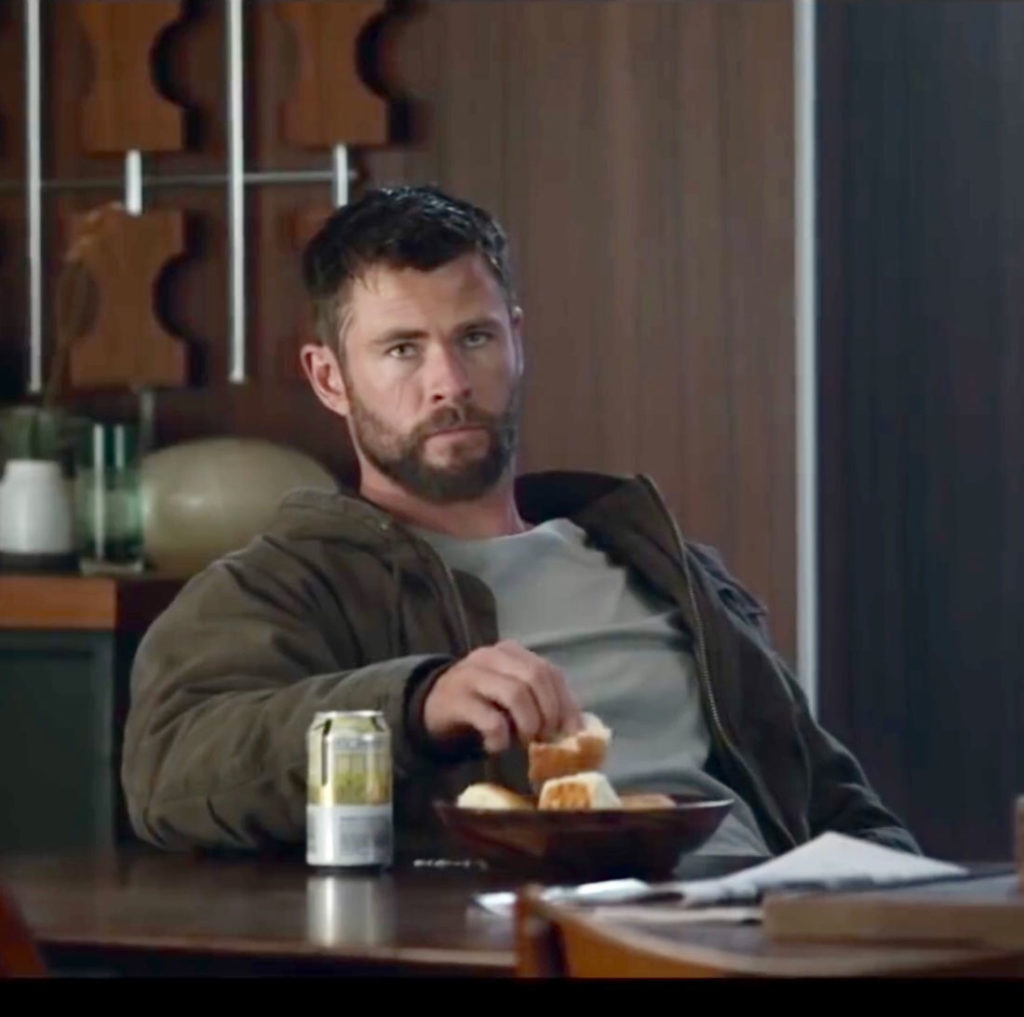 If you're a beer connoisseur in Athens, you already know that Creature Comforts has a convenient downtown location, a spacious and delightful patio, and some of the best beer in town, including their ever-popular Tropicália IPA. By the time this issue is printed, it will have released several new and returning beers, including Athena Painkiller (4.5% ABV), a tropical Berliner Weisse brewed with pineapple, coconut, orange, lime, nutmeg and vanilla; Eukaryote (4.2% ABV), a mixed-culture table Saison; and Culture Keepers (7% ABV), a balanced German-style Maibock brewed in collaboration with Asheville, NC-based Burial Beer brewery, among other new offerings. These are available on tap in 16-ounce four-packs or 500-milliliter bottles if you'd like to get them to go.
Creature Comforts is still operating at limited capacity so every table can be socially distanced. You can also still order beer via drive-through pickup from 12-5 p.m. Monday through Friday. Also of note is a Fourth of July weekend event, so look for details about that on Creature Comforts' website or social media coming soon.
Normaltown Brewing
Nestled in a cozy corner of the Chase Street Warehouses in-between Oneta and Tracy streets, Normaltown Brewing is the smallest of Athens' microbreweries. While the tour won't take long (the brewing tanks are right next to the bar), you'll surely want to take some time during your visit to sit and enjoy all four beers they have on tap, which change regularly.
Right now, they've got Hoproglyphics Riwaka (6% ABV), a single-hop IPA with a unique, earthy taste; Summon the Fog (7.2% ABV), a New England IPA with Citra and Mosaic hops; an unnamed wheat beer that clocks in at 5% ABV; and a new raspberry/blood orange sour as the next in the Sun Tan series. To top it off, a keg of its Elder Masters West Coast IPA is brewing and should be available as you read this. They also offer beer to go in 32-ounce aluminum crowlers or in traditional glass growlers if you bring one in.
This is good beer—it recently won first place for People's Choice at the Athens Humane Society Bark and Brew Fest among 14 participating breweries.
Normaltown's upcoming events include trivia nights on Fridays and an upcoming evening with Atlanta United soccer player Jason Longshore on Thursday, Aug. 19.
Southern Brewing
Most know Southern Brewing for its wide selection of delicious craft beer, including old favorites like Hobnail IPA (6.5% ABV), Red and Black fruited sour (4.5% ABV) and Midnight Train (6% ABV) porter, but did you know it's also a music venue?
Check out the list of upcoming live music shows and ticketed concerts. Most concerts will have a food truck on-site and will, of course, feature SBC's newest offerings. If you like beers on the hoppy side, you should definitely check out Maui (8.5% ABV), a tropical, New Zealand double IPA. If you're tempted by the dark side, Moon Eyes (9.5% ABV) imperial stout fits the bill and is complimented with notes of chocolate, coffee and dark fruit. You'll find these on tap and in 16-ounce cans or 64-ounce plastic growlers for sale (glass growlers are currently not being refilled for sanitary reasons).
SBC just recently started offering slushies and handcrafted cocktails with vodka, simple syrup and fruit puree. Before trying those, Flagpole recommends designating a driver and, as always, drinking responsibly.
SBC is planning its sixth-anniversary party on Aug. 21 around a retro spring break theme. Expect music, food and specialty brews you can get nowhere else. Mark your calendar!
Terrapin
The brewery that started the craft beer revolution in Athens remains locally operated despite selling a majority stake in 2016 to an international conglomerate that's now known as MolsonCoors. Terrapin's taproom on Newton Bridge Road has been open since April and has a number of new and returning offerings to enjoy.
Terrapin's new Passtime Pale Ale (5.4% ABV) is made to honor the Braves' 150th year of playing professional baseball and is made with traditional and cryo hops. Braves fans should also appreciate Los Bravos (5.1% ABV), a Mexican-style lager, and Frenchy's Blues (5% ABV), a blueberry Berliner Weisse brewed in collaboration with former Braves outfielder and current TV announcer Jeff Francoeur.
In celebration of LGBTQ+ pride, Terrapin will donate 15% of the profits from Love is Love (4.6% ABV), a traditional Bavarian weissbier with hints of banana and clove, to the Human Rights Campaign and other LGBTQ+ organizations in their distribution area.
As always (global pandemics permitting), Terrapin will feature live music, trivia nights and other events throughout the summer. Check its website or the Flagpole Calendar for details.
Like what you just read? Support Flagpole by making a donation today. Every dollar you give helps fund our ongoing mission to provide Athens with quality, independent journalism.