As a global transdisciplinary phenomenon, magic realism has manifested within visual art, literary works and films across cultures and throughout the decades.
Often imbued with an eerie mood and supernatural overtones, these enchanting works can achieve a special suspension of disbelief through hyperrealism, odd juxtapositions of objects, narrative ambiguity or exaggerations of color, time and space. Mystifying and uncanny as they may be, these moments of magic realism are firmly anchored in everyday reality. Currently on view at the Georgia Museum of Art, "Extra Ordinary: Magic, Mystery and Imagination in American Realism" seeks to reexamine the realm of magic realism, expanding the canon of associated visual artists in the process.
First coined by German art critic, photographer and historian Franz Roh in his 1925 publication Nach Expressionismus: Magischer Realismus, the term "magic realism" became popularized in the U.S. following the 1943 exhibition "American Realists and Magic Realists" at the Museum of Modern Art. Using this pivotal event as its departure point, "Extra Ordinary" includes a suite of paintings that originally appeared at MoMa by Ivan Albright, Paul Cadmus, Z. Vanessa Helder and Patsy Santo. Whereas early exhibitions created a narrative almost exclusively inhabited by white male artists living on the East Coast, "Extra Ordinary" expands its geographical reach and recognizes Black artists such as Eldzier Cortor, Hughie Lee-Smith and Charles Sebree alongside female artists such as Helen Lundeberg, Priscilla Roberts and Honoré Sharrer.
In rejecting the rising trend of abstraction and its impressionist and expressionist predecessors, mid-century artists codified as magic realists tended to favor classical artistic techniques. Within realistic depictions of subject matter—particularly the ordinary and mundane—the focus shifts to the inherent mystery of the subject. As fantastical elements are incorporated into these otherwise believable settings, they weave a tapestry that suggests reality, at its very essence, is itself simply wondrous and altogether pretty strange.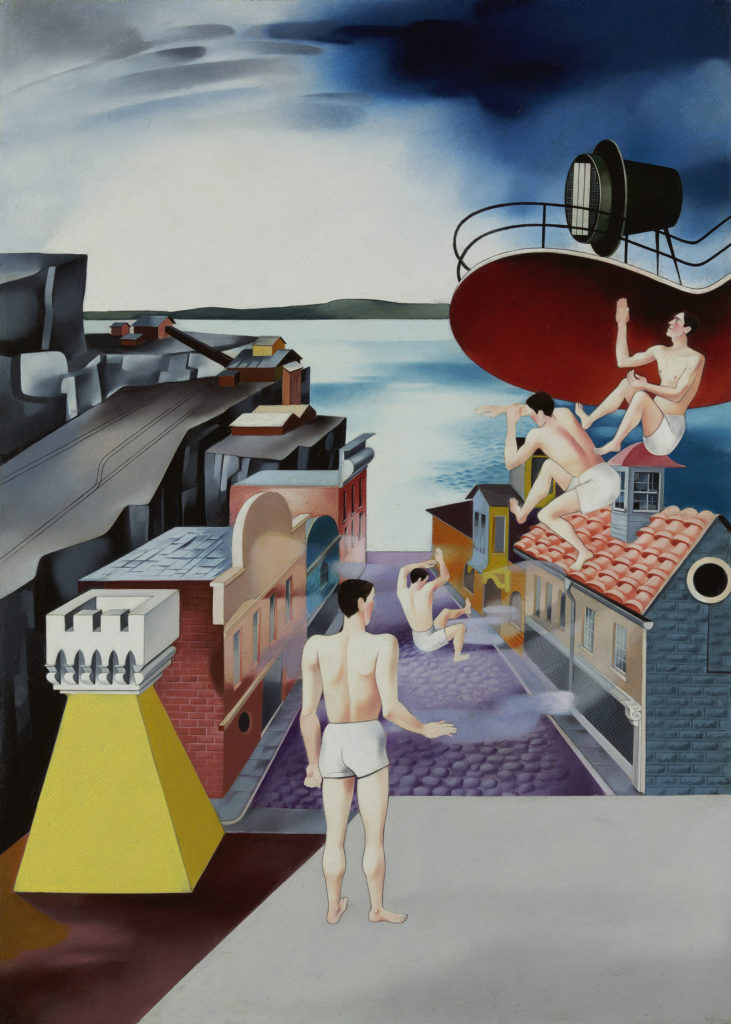 Though often compared to Surrealists, magic realists use imagination not as a means to escape from reality, but as a way to engage more deeply with the material world. Whereas Surrealists often approach fantasy as it exists internally within dreams, the subconscious mind or metaphor, magic realists instead isolate or imbed observable peculiarities within the external everyday life.
"Surrealism embraces the irrational and insists that one's psychological state is at odds with one's surroundings," said Jeffrey Richmond-Moll, the museum's curator of American art, during the virtual panel discussion "Interdisciplinary Perspectives on Magic Realism." "Magic realism, on the other hand, shows how the psychological and the actual are intertwined."
Generally speaking, magic realism is most easily described as an approach to observing, questioning and depicting the unusual nature of existence. Unlike a movement bound by a social scene, geographic region or particular set of aesthetic goals, these artists largely worked independently, and categorizing them together therefore presents many challenges. "Extra Ordinary" focuses less on what magic realism is or isn't, but instead, on how the approach can meaningfully comment on a range of pertinent topics such as the exclusivity of the art world, racial oppression, poverty, labor, wartime trauma and environmental issues.
Investigating the complicated relationship between humans and nature, several artists address ecological crises and changing landscapes. Pictured on the cover of Flagpole this week, Peter Blume's Study for "South of Scranton" used free association to combine various scenes witnessed on a road trip: steel mills and coal fields of eastern Pennsylvania, plus sailors performing calisthenics aboard a docked ship in South Carolina. The sailors in the foreground tumble through the sky as if they may tumble away from picturesque streets and into an industrial wasteland at any moment.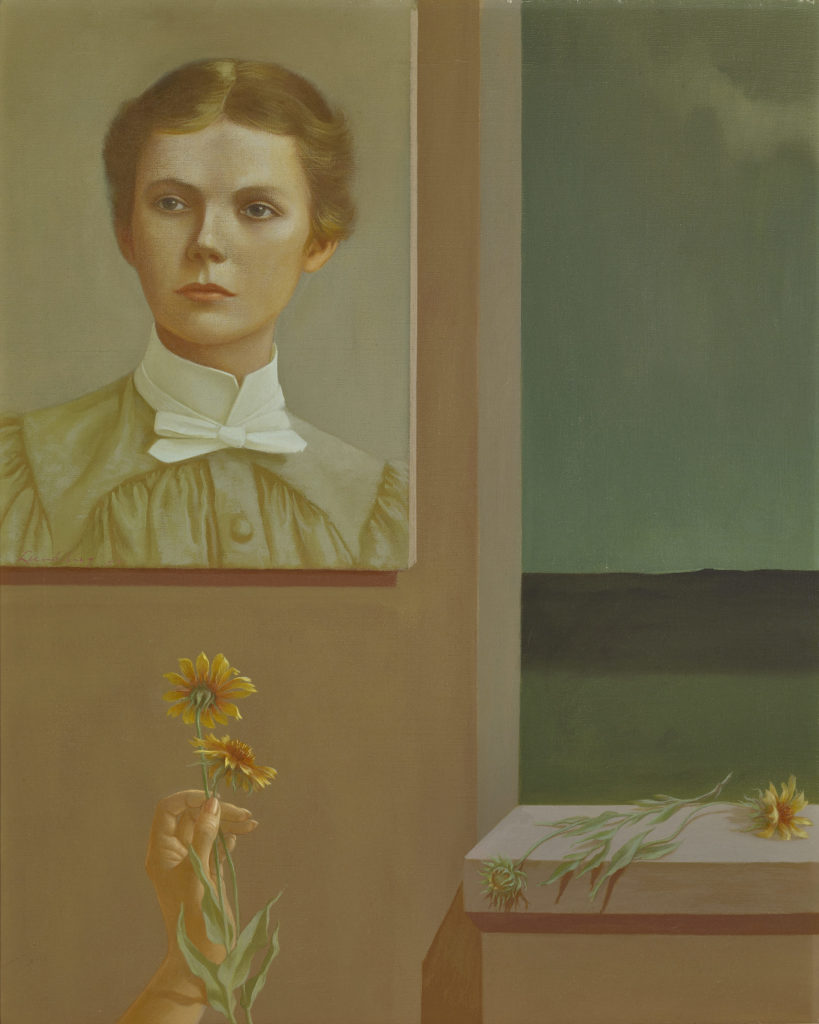 Whether looking to retell the past or reimagine a future, several pieces center around the naivety of youth and passage of time. In Ivan Albright's "The Mirror: Self-Portrait in Georgia," for example, the artist draws a touching parallel between the vulnerability of his own aging body and the perpetual rot-regrowth cycle of the surrounding swampy forest.
Still life paintings seem to promote biocentrism, advocating that all living things are inherently important. "Private Little Jungle" by John Langley Howard zooms in to the world of spiders as tiny leg hairs, delicate webbing and a drop of drew come into focus.
The exhibition also includes multiple trompe l'oeils that mischievously create the optical illusion of three-dimensional objects, such as Ken Davies' "Lighthouses in the Alps," an alpine landscape painted to appear as though its peeling away from the upper corner of a canvas stretcher as all sorts of miscellaneous details—a flying bat, floating dollar bill, vibing toad and reclining puppet—dance in the foreground.
"Extra Ordinary" reminds viewers that life is often inexplicably bizarre, and that by blending the seams of reality and imagination, everyday magic can be wielded to invoke empathy for fellow humans, promote environmental stewardship and catalyze change. The exhibition will remain on view through June 13, and is accompanied by a full-color hardcover catalogue that includes essays by Richmond-Moll and scholar Philip Eliasoph. Find a calendar of upcoming activities at georgiamuseum.org/events, and explore an archive of recent virtual lectures at vimeo.com/georgiamuseum.
Like what you just read? Support Flagpole by making a donation today. Every dollar you give helps fund our ongoing mission to provide Athens with quality, independent journalism.