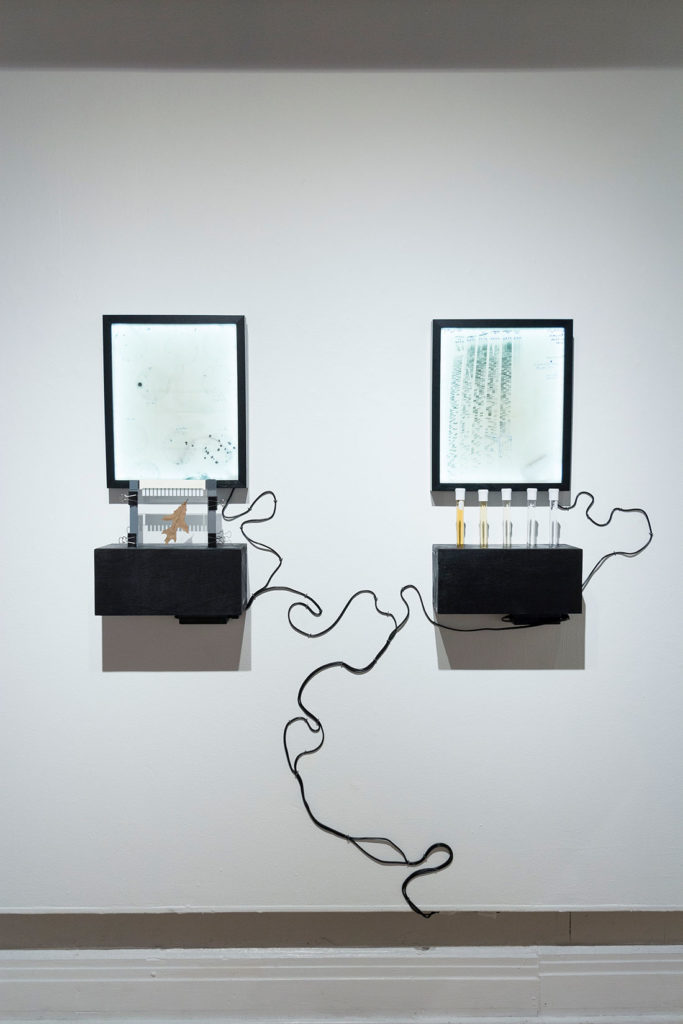 LOST IN THE WEEDS: Currently on view at the Athens Institute for Contemporary Art (ATHICA), "Lost in the Weeds: Climate Change and Human Nature" investigates the effects of humanity on the planet through the lens of artwork derived from natural materials, ecosystems of the world and data from natural phenomenon. Unified by their curiosity and reverence for the natural world, the technology-infused pieces range from installation, interactive sound and video, virtual reality, animation, blown glass, weaving and sculpture. Works came from far and wide, with 11 individual artists and four collaborative teams represented: Crista Cammarato, Naomi Falk, Brian Frus, Tea Mäkipää, Christopher McNulty, Sean Miller and Connie Hwang, Laura Mongiovi, PlantBot Genetics Inc., SIGNALS, Robert Schaller, D.L. Simmons, Meredith Starr, Bethany Taylor, Turbidity Paintings Project and Ryan Wurst.
Macon-based curator Craig Coleman states in the gallery's press release, "Weeds serve as a metaphor for being lost or buried in complications in both a political and personal sense. The works in this exhibition make connections between climate change (weeds will thrive in a warmer climate—edible crops will suffer), our political climate (are we 'lost in the weeds?'), the ambiguity of how we define a weed (a plant that is in the wrong place), and ecology. Are weeds harbingers of climate change, are they hyper-objects, are they beautiful, are they an eyesore, do they damage or assist the growth of wanted plants?"
The gallery will offer several virtual events. Paul Duncan will speak on UGA's Ethnobotanical Garden on Apr. 21 at 7 p.m., and Coleman will discuss "Using Nature in Alternative Photo Processes" on Apr. 29 at 7 p.m. A curators and artist panel discussion will be held May 6 at 7 p.m., and the exhibition will remain on view for in-person visits through May 22.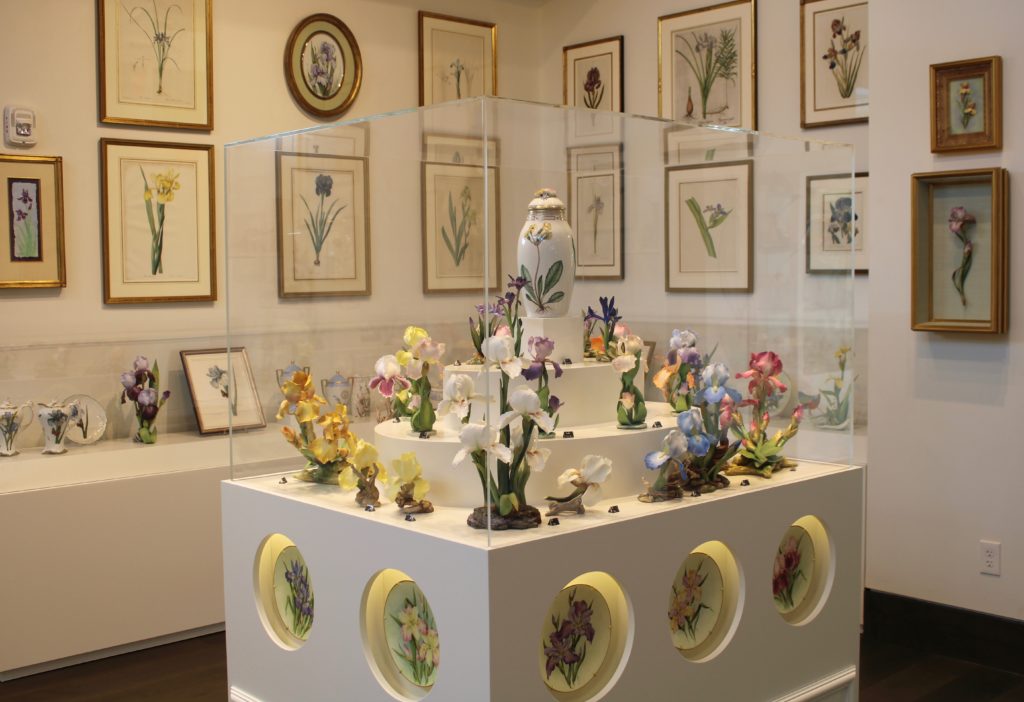 PORCELAIN AND DECORATIVE ARTS MUSEUM: Located at the State Botanical Garden of Georgia, the newly unveiled, state-of-the-art Porcelain and Decorative Arts Museum showcases the massive personal collection of Deen Day Sanders, a longtime supporter of the State Botanical Garden. Gallery spaces will offer permanent and rotating displays that blend conservation, botanicals and craftsmanship from around the world. The painted copper wildflower dioramas of contemporary Mississippi artist Trailer McQuilkin are remarkably lifelike, and a wall-spanning mural installation of plates from the Royal Copenhagen manufacturing company inspired by the illustrations of the encyclopedic 18th-century Flora Danica publication is equally impressive. The works here collectively help demonstrate how nature has been a constant source of inspiration for art and design over the centuries, and in return, how artworks can be used to educate and promote sustainable stewardship of the natural world. A team is currently working on developing interpretation materials, programming and a docent handbook to help deepen visitors' appreciation for these works.
The Center for Art and Nature, which is comprised of the museum alongside an adjacent Discovery and Inspiration Garden, joins the State Botanical Garden's new entranceway as a trio of construction projects that broke ground in August 2019. The museum is currently open for timed ticketed tours on Wednesday through Saturday afternoons at 1:30 p.m., and reservations must be made at least 24 hours in advance by visiting t.uga.edu/6Mf.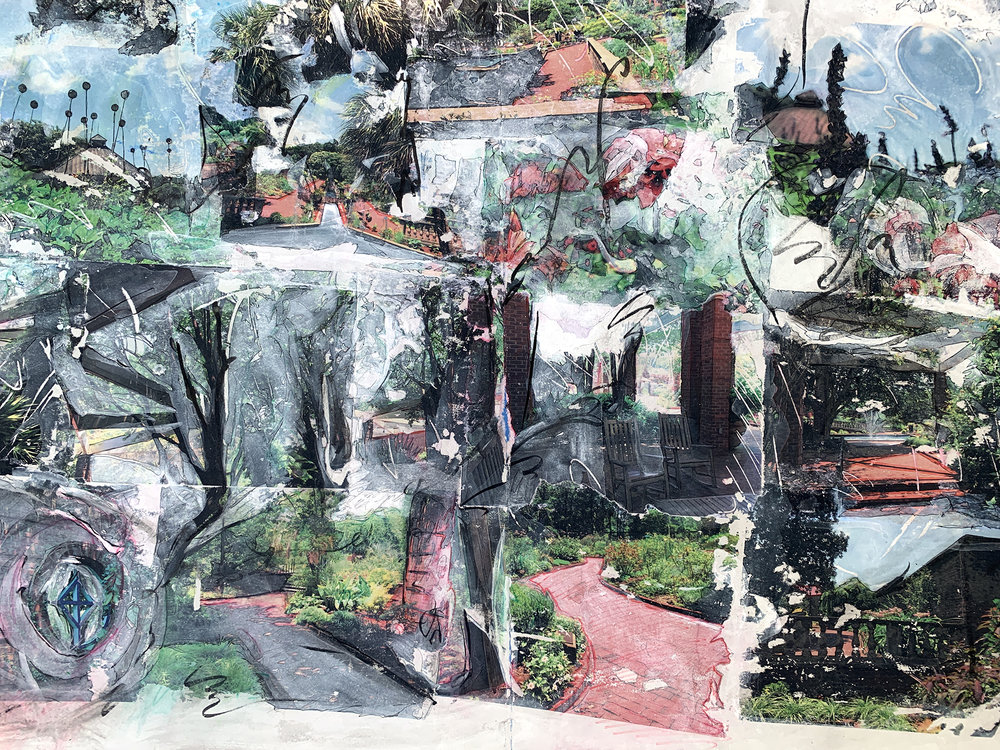 GARDENS OF THE SOUTH: To further reflect on the intersection of botanical gardens and visual art, visit Greyson Smith's solo show, "Gardens of the South," currently on view at the Oconee Cultural Arts Foundation through May 28. Presented as the "Director's Choice" exhibition—an annual fixture of the gallery's concurrent "SouthWorks" national juried exhibition—"Gardens of the South" is a series of works on paper depicting public gardens located in Georgia, Florida and the Carolinas. Smith, a practicing artist in Columbia, SC who works at the School of Visual Art and Design at the University of South Carolina, visited nearly two dozen public gardens over the course of five years. Incorporating reference photographs from those visits, his mixed-media works employ drawing, painting and mark-making for impressionistic scenes full of motion. Site-specific architecture and seasonal botanicals remind the viewer of public gardens' special role in research, conservation, education and enjoyment of plants.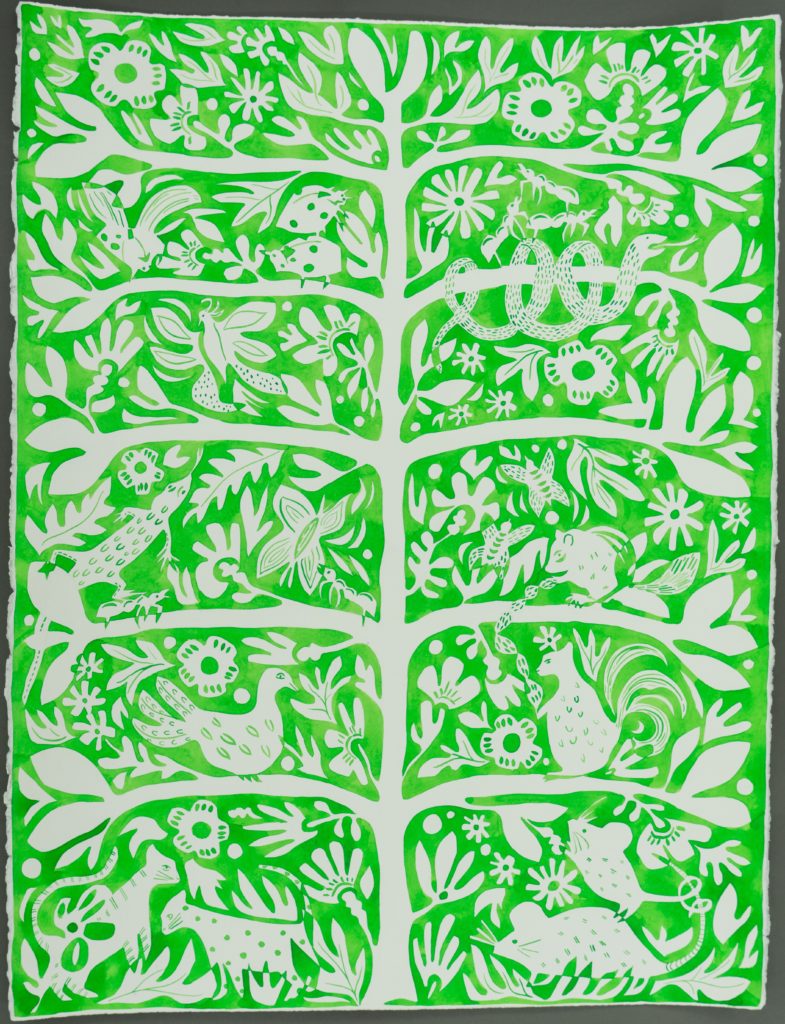 EARTH DAY ART CHALLENGE: Organized by the UGA Office of Sustainability, the "Earth Day Art Challenge" is a virtual exhibition of paintings, drawings, photographs and poetry. Partnering with Envision Athens, which declared 2021 as "The Year of the Good Neighbor," the event's prompt encouraged participants to submit works that inspire community stewardship through four core values: unity, equity, prosperity and compassion. Gift certificates for local, sustainable food and artisan goods from the West Broad Farmers Market were awarded to winning entries in three categories: appreciation, awareness and action. The works can be seen by visiting sustainability.uga.edu/community-engagement/art-challenge.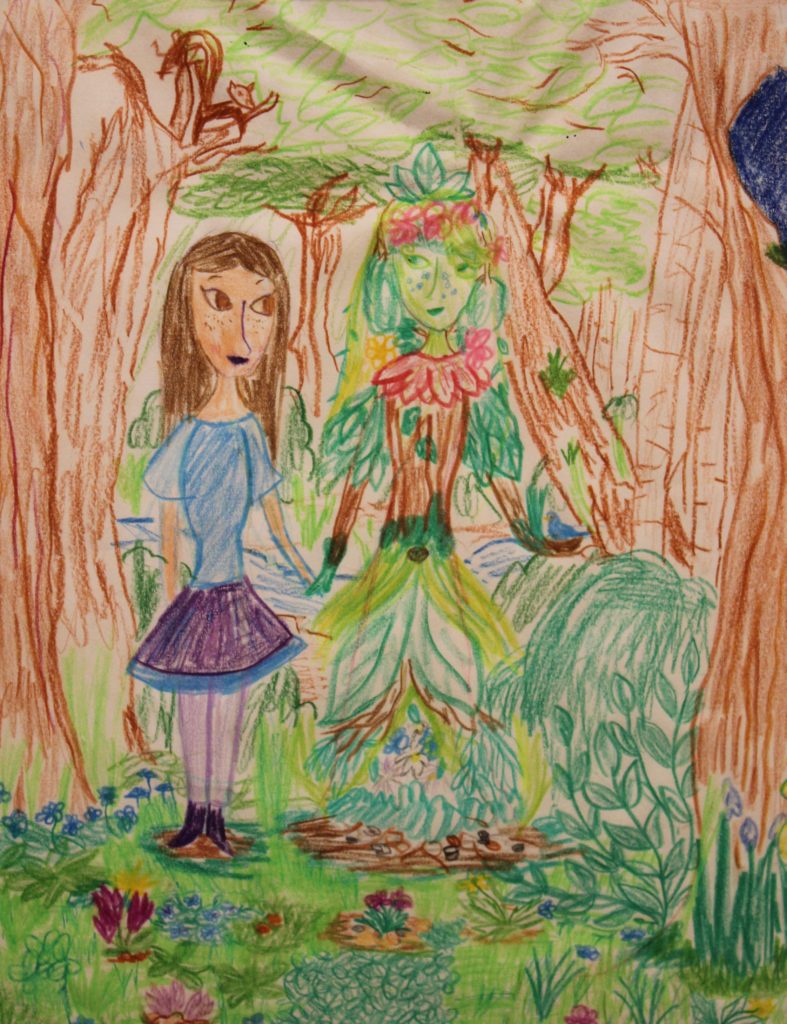 GREEN LIFE ART STUDENT SHOW: Geared towards local K-12 students attending public, private and home schools, the annual Green Life Art Contest challenges participants to think creatively and critically about their own practices. This year's theme, "Renew, Reinvent, and Rejoice," prompted kids to artistically reflect on ideas about how to "renew our commitment to the environment, reinvent ways to live a greener life, and rejoice in our environmental successes." Over 70 entries were submitted this year, and the winning entries of categories for 2D, 3D, digital art, photography, poetry and video are currently displayed in the "Green Life Student Art Show" at the Lyndon House Arts Center through Apr. 30. The art competition is presented under the umbrella of the Athens-Clarke County Green Life Awards, which will recognize the environmental stewardship of local businesses, individuals and community groups during a virtual ceremony on Apr. 22 at 6:30 p.m.
Like what you just read? Support Flagpole by making a donation today. Every dollar you give helps fund our ongoing mission to provide Athens with quality, independent journalism.