Buzz around local hip-hop artist Donny Knottsville's impending retirement has been building for a while—years, even. However, the Jan. 8 release of his farewell album, My Strangest Adventure, marks the end of the artist's nearly two-decade career with bittersweet finality.
"One of my goals as long as I've been recording music was to make a great album that I was really proud of front to back," says Malcolm Walters, aka Donny Knottsville. "I knew I wanted to have a final project for closure. It worked well that this one turned out to be that project I felt really good about."
Walters' formal announcement on Facebook (in lieu of a "goodbye show" due to COVID) was met with concern that the artist felt "too old" or had lost his passion for music. He makes clear that this is not the case but, instead, the result of shifting priorities and a desire to explore other creative outlets. Closing this artistic chapter has also come with reflection on the ebb and flow of the Athens hip-hop scene since he first moved to the city in the mid-2000s.
"Growing up in a small town in South Carolina, there wasn't a lot going on, so we'd have to drive an hour to go see a show," says Walters. "Athens was a place I had visited a lot. When I first moved here, there was a pretty small hip-hop scene that was starting to come together. A lot of that had to do with Montu Miller and, at that time, his crew Dreaded Mindz. There wasn't a strong scene, but it was starting to form then from what they were fostering."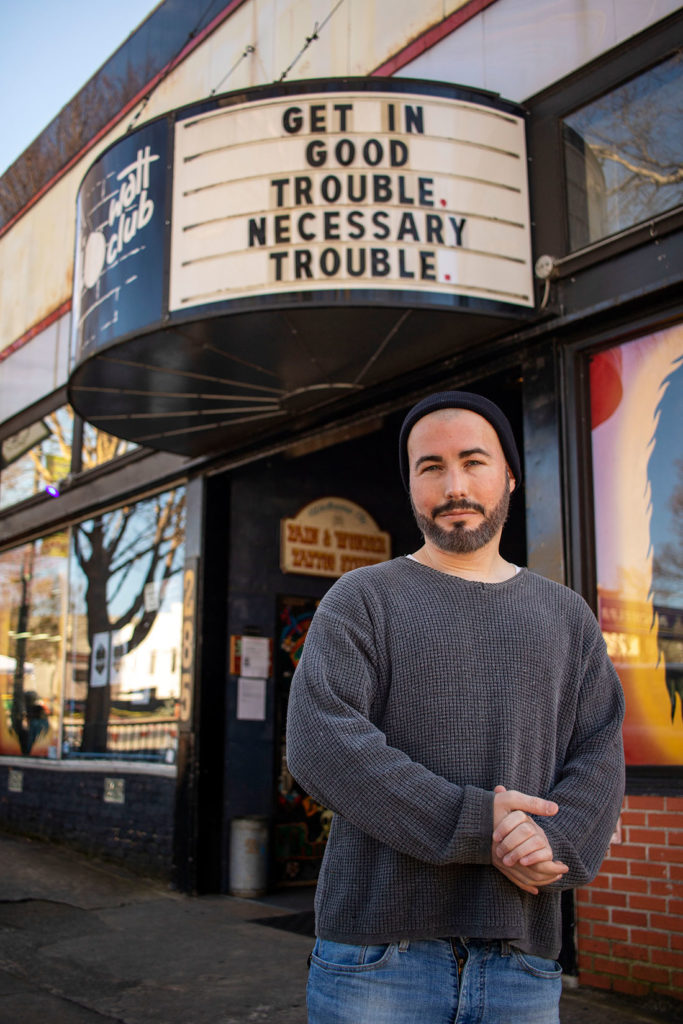 After some time in Athens, Walters teamed up with fellow emcees Louie Larceny and Sawmill Slang and beatmaker Cubenza to form Deaf Judges. Enjoying local success and a few Flagpole Athens Music Awards along the way, the group opened for some of their hip-hop heroes, like Ghostface Killah, at the 40 Watt Club and Georgia Theatre. At that point, Deaf Judges decided to take it to the next level and hit the road for some regional and national tours.
"That's kind of where the upward trajectory of that group fizzled out. It hit a plateau," says Walters. "I think any kind of group, you last a few years, and if you don't have some initial success, you start pulling apart. Not that we weren't great friends. We had a lot of fun."
Since then, he has seen the overall hip-hop scene expand and contract. There have been many people active in building the genre, but not always a lot of cohesion in their efforts. However, Walters feels inspired and excited to see where Athens hip hop is headed after witnessing steady growth and improvement over the years. In his opinion, the scene is stronger than ever as a result of the quality of content coming from veterans and new artists alike.
Outside of hip hop, Walters always had varied interests in music that led to his opening for bands, networking with artists and making friends from Athens' many other music scenes. One of the foundations of both his life and his career in Athens was working at the 40 Watt Club. The job was ideal for someone interested in tapping into the music community and networking with local and national acts. It became much more than that, though, as a place that cultivates a true, genuine family environment with a higher purpose than just the work.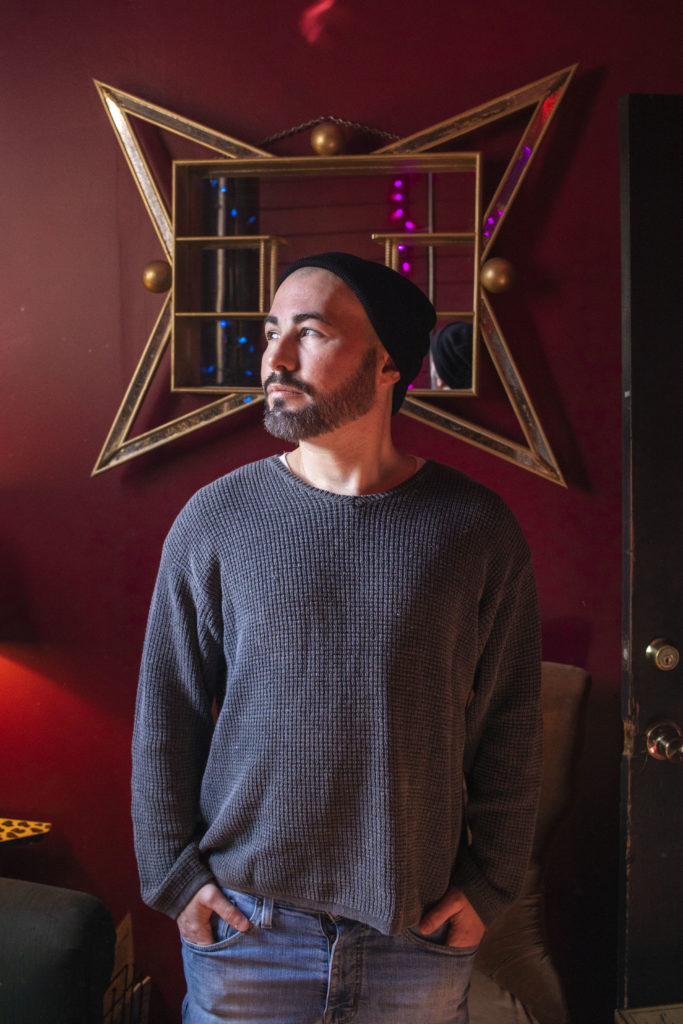 "That's been a big part of my experience in Athens, having that sense of being a part of something bigger. That job was really the most like a family to me," says Walters. "Maybe a little bit dysfunctional family, like you have the crazy cousin or whatever—maybe we were all the crazy cousins."
Connection and collaboration have been meaningful aspects of Walters' creative process through most of his music career. Working at the 40 Watt introduced him to Joel Hatstat of Cinemechanica, whose multifaceted collaboration on this and past projects brought technical expertise to Walters' creative vision. My Strangest Adventure features all the members of Deaf Judges, past collaborator Sienna Chandler of Monsoon and some new voices like emcee Seline Haze and singer Four Eyes.
Working together in a COVID environment presents many new challenges in addition to limitations on performing and community interaction. Creating music videos for My Strangest Adventure required some innovation from Jeff Reynolds, an Atlanta director who created the montage-style "Cold Stairs" video for the album's first single. He also directed the music video for "Quick & Nimble," to be released Friday, Feb. 5.
"We wanted to do something that we didn't have to film a lot in person. So we were going to do another one like 'Cold Stairs,' then decided we can do this shooting on a green screen and still have social distancing. I really enjoy the aspect of getting together with people and filming and going to different locations. That being a barrier right now, we found a way to do it differently," says Walters.
The COVID impact on music in the personal and public space has been heartbreaking, but Walters chooses to feel hopeful that this time will re-energize everyone to build something new together. He looks forward to seeing what new doors open in the Athens music community he loves, even as he closes the door with Donny Knottsville on what he hopes everyone can agree is a high note.
Below, watch the brand new video for "Quick & Nimble."
Like what you just read? Support Flagpole by making a donation today. Every dollar you give helps fund our ongoing mission to provide Athens with quality, independent journalism.