Local art galleries were in no way immune to the pandemic's shutdown of brick-and-mortar spaces, leaving a slew of exhibitions modified into digital formats, postponed or canceled altogether in its wake. Thankfully, galleries have weathered the storm thus far to reopen with precautions in place. Though we are still missing most displays at restaurants and coffee shops—once highly visible and fairly accessible spots that do play an important role for aspiring artists, especially in a small town—our professional galleries are opening their doors to showcase challenging and beautiful work. Here's what's coming this season.
ATHENS INSTITUTE FOR CONTEMPORARY ART: Hot off the heels of the recent collaborative installation "Hindsight 20|20: A Community Catharsis," ATHICA will host its "2021 Members' Showcase" from Jan. 23–Feb. 28. As an independent, non-profit gallery, paid memberships are essential to its ability to provide innovative contemporary art to the public. An opportunity to share work in the annual exhibition is offered as a perk to new and renewing members, and always offers a nice cross-section of new work to viewers. Individual memberships start at $25 and include eligibility to rent the gallery and host events, in addition to participation in the annual show. There's still time to sign up before the Jan. 16 deadline, so hop on over to athica.org/call-for-entries.
CINÉ: Under the helm of curator Carl Martin for many years and Mary Hallam Pearse most recently for a brief stint, Ciné's gallery wall will now hand its reins to ATHICA to continue the decade-long tradition of presenting bi-monthly exhibitions. The new partnership began in 2019 when the two organizations co-hosted the Monster Drawing Rally, a creative fundraiser during which dozens of local artists participated in live hour-long art-making rounds. Artists can submit proposals to share work at either location by visiting the same web address above.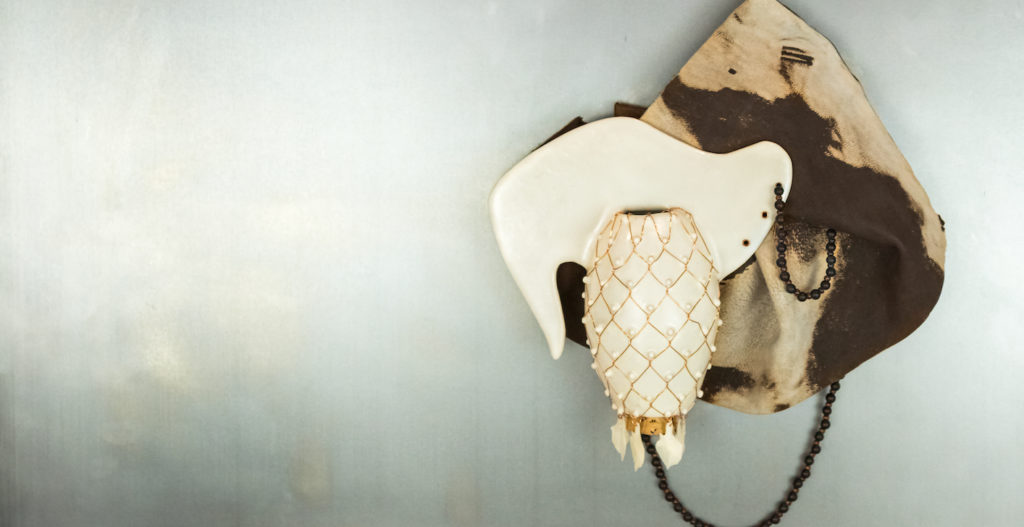 DODD GALLERIES: In early March, participants of the UGA Cortona study abroad program had to evacuate and return to the U.S. The Dodd Galleries at UGA's Lamar Dodd School of Art reopen this month with two shows running Jan. 13–23 that chronicle this experience. "La Mostra: Cortona 2020" shares how students continued to collaborate with faculty long distance, while "What's Here/Cos'è qui" presents works made by UGA Cortona Visiting Artist/Facilities Manager Bryan Farnham in Italy after the students left.
On view Jan. 15–Feb. 26, "Down & Dirty" features sculptures and videos by New York-based artists Jeanne Silverthorne and Bonnie Rychlak, who are shown together for the first time in their decades-long careers. Sharing an affection for rubber and wax, both artists recreate everyday architectural details into non-functional sculpture.
Three additional shows are slated for Jan. 29–Feb. 26. Envisioned as the one-person research performance and living laboratory of Lisa Novak, a doctoral student in art education at UGA, "the Unstitute of…" will assume the role of a different department each week to explore various topics related to self-organized art education, the limitations of critical theory, and discourse about youth and labor. Recalling cabinets of curiosities or rooms of wonder, "Taking Care" is a collaborative exhibition by Jane Ritchie and Isys Hennigar that considers the fragility of living things and relationships between humans and animals. Finally, in "Meet Me at the Double Crown," Dodd MFA candidate Ronika McClain presents a series of confessional videos conveying ideas on womanhood, identity and mapping queer communities. Check out art.uga.edu.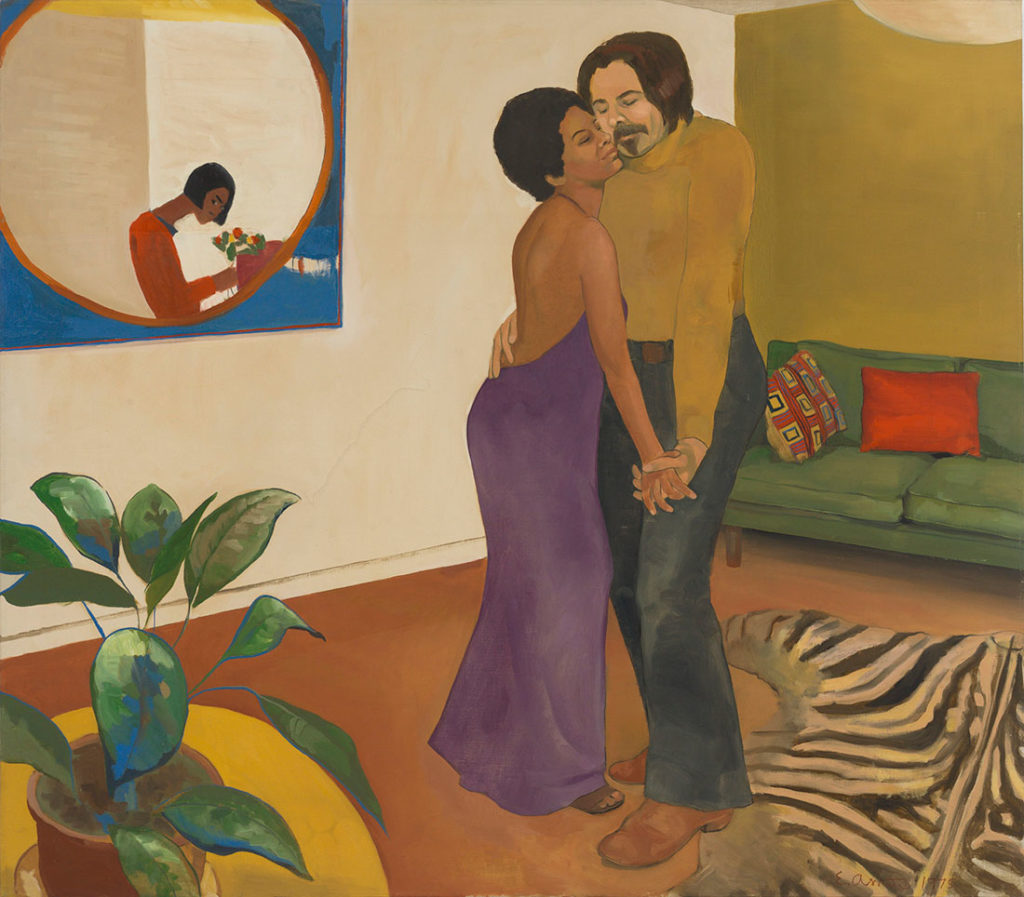 GEORGIA MUSEUM OF ART: Located nearby on campus, the Georgia Museum has two new interesting exhibitions lined up for this season. "Emma Amos: Color Odyssey," scheduled for Jan. 30–Apr. 25, presents a career-spanning survey with approximately 60 works by the Atlanta-born painter, printmaker and weaver who died last year. Often incorporating African fabrics and semi-autobiographical content, her work is known to challenge the norms of Western art tradition and examine the intersections of race, class, gender and privilege.
Running Feb. 27–June 13, "Extra Ordinary: Magic, Mystery and Imagination in American Realism" will explore how some mid-century artists, embracing classical artistic techniques despite the rise of abstraction, played with elements of fantasy, hyperrealism or strangeness to create a new sense of wonder. Using the Museum of Modern Art's 1943 show "American Realists and Magic Realists"—which brought the term "magic realism" into the art history lexicon—as a launching pad, "Extra Ordinary" will include a suite of paintings originally included in MoMA's show.
The new exhibitions will join several others, all of which opened last season and will remain on view until next fall, that highlight historical works from around the world: "Power and Piety in 17th-Century Spanish Art," "Modernism Foretold: The Nadler Collection of Late Antique Art from Egypt" and "Contemporary Japanese Ceramics from the Horvitz Collection." Saturday, Jan. 17, is also the final day to view "Carl Hotly: Romantic Modernist" and "Sarah Cameron Sunde: 36.5 / A Durational Performance with the Sea." Visit georgiamuseum.org for more.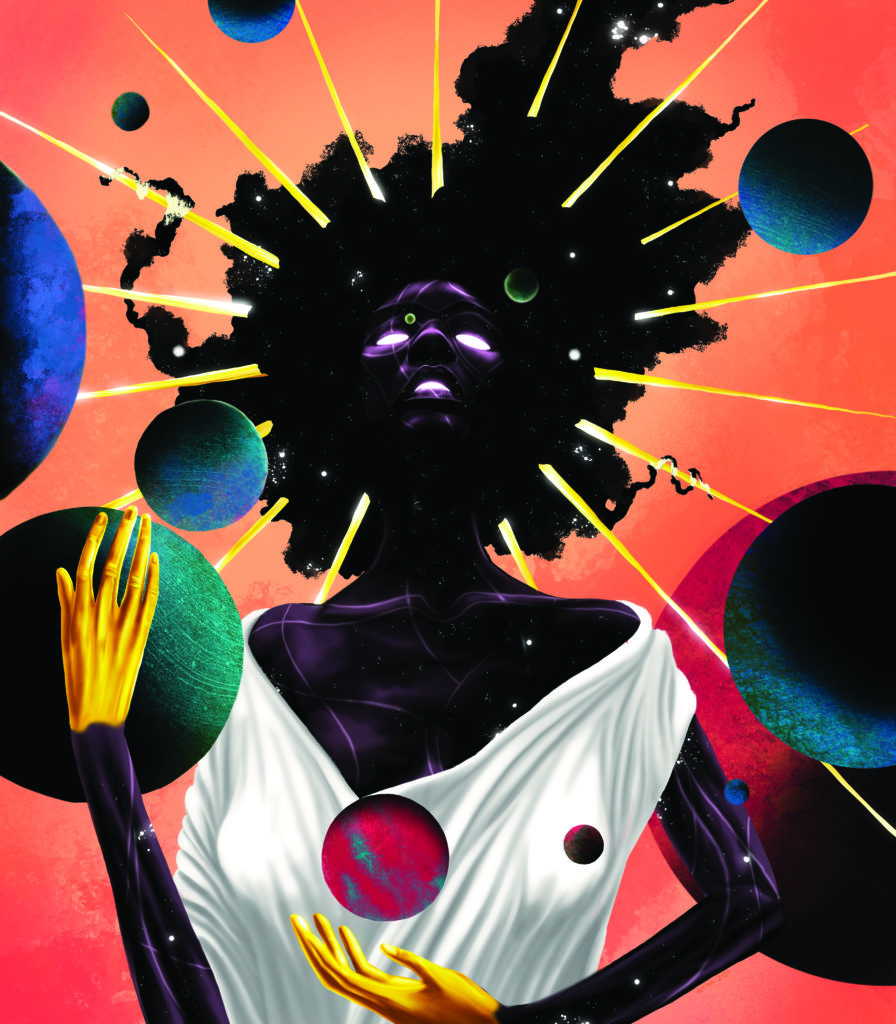 LYNDON HOUSE ARTS CENTER: Appearing on the cover of Flagpole this week, "Planet Nursery" is a digitally painted diptych by Noraa James, an artist, designer and photographer who recently moved to Athens from Norfolk, VA. The portrait joins "Love in Primary," a triptych of embracing figures, as the first installation of the Lyndon House's new series, "Window Works," which intends to utilize the building's large windows to present a safe outdoor art experience in response to the pandemic.
Inspired by love, representations of the Black body and afrofuturism, James says in his artist statement that "These figures are portrayed as ancestors of extraterrestrial origin and cosmic proportion through their relation to other celestial bodies, that they are both an authority and embodiment of. In all of my art, I'm driven to create portrayals of Black people with a divine sense of esteem, mythos and golden touch to increase the positive representations of melanin and to celebrate deeply pigmented individuals who have historically been targets of contemptuous perception."
The Lounge Gallery, a space dedicated to quarterly shows by emerging artists, will present "Mind the Body," a collection of paintings by MFA candidate Victoria Dugger, from Jan. 22–Apr. 3. Drawing inspiration from art history and contemporary culture, her work investigates the tension between human-built and virtual environments and the complicated relationship between the physical body and its internal ego.
Two small exhibitions will run simultaneously in the lobby from Feb. 2–Apr. 10. MFA candidate Luka Carter will experiment with a variety of materials in "Flywheel," while Collections from our Community will present a selection from Julie Rutledge's grandparents' 2000 or so Avon bottles in a variety of fun shapes like a banana, snail, hammer and owl.
"Athens Together," scheduled for Feb. 13–Apr. 10, will take a look back at the past year's protests and rallies through the documentary photography of Penny Noah, Nathaniel Burkins, Lucy Calhoun and Sean Dunn. And finally, the 46th annual Juried Exhibition will fill the remaining galleries beginning Mar. 11. Check out accgov.com/lyndonhouse for more details.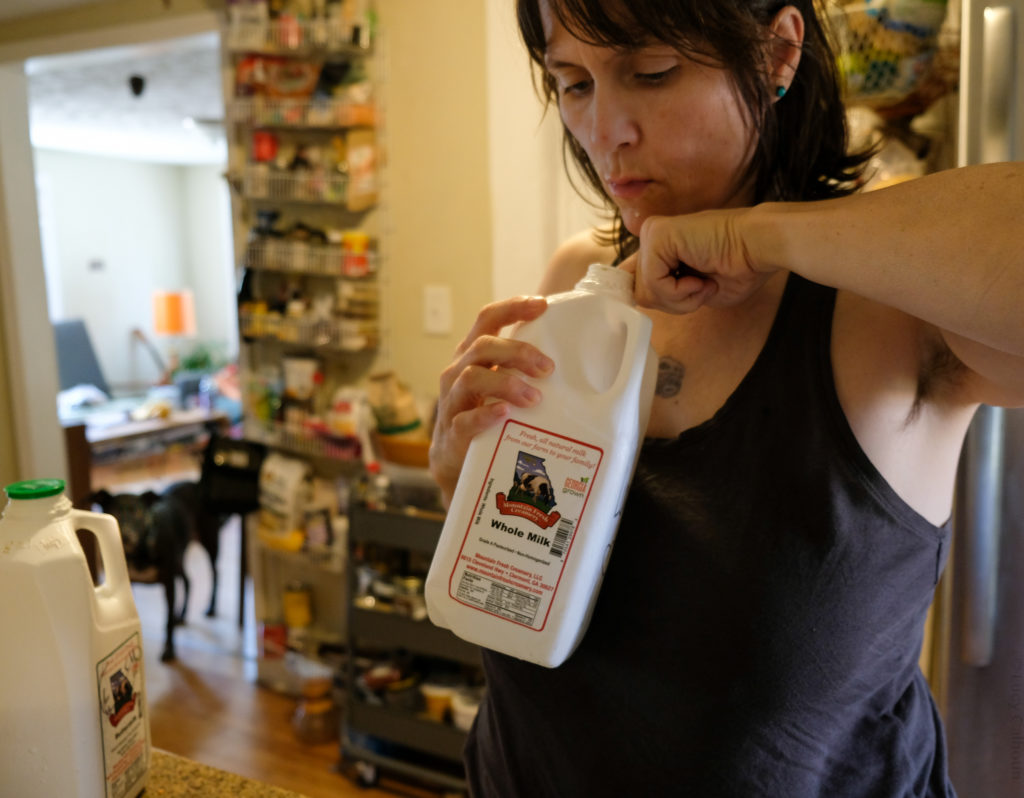 TINY ATH GALLERY: With attendance caps essentially already in place, the town's smallest art space had one of the quickest reopening strategies to follow the pandemic's citywide shutdowns. Currently, the Cleveland Avenue spot limits entry to four guests at a time and utilizes its back lawn for catching up with others. Tiny ATH will kick off 2021 with "Touch in the Time of Covid," an exhibition of photographs by Lucy Calhoun. Her tender portrait series investigates how Athenians cope with social distancing, experience the sense of touch and stay connected to others. 
Gallery owner Camille Hayes has already plotted out the full calendar year of monthly solo exhibitions that will include photography, painting, metalwork, illustration and mosaics. In sequential order, the lineup includes Melody Croft, Dan Smith, Krysia Ara, Manda McKay, Penny Noah, Cameron Berglund, Alexis Spina, Davy Gibbs, James Greer, Sarah Flinn, Amanda Jane Crouse and Amanda Jane Burke. Exhibition schedules generally include opening receptions on second Fridays and virtual artist talks on third Thursdays—though Calhoun's will be held Jan. 21 from 6–9 p.m.—with viewing appointments offered until the end of each month. Read event details at tinyathgallery.com.
Like what you just read? Support Flagpole by making a donation today. Every dollar you give helps fund our ongoing mission to provide Athens with quality, independent journalism.