Welcome to our 1st annual Flagpole Fitness & Health Directory. Below you will find businesses offering ways for you to get fit and stay fit, and how to be healthier in general. To be included in next year's directory or our other sections, contact the Flagpole Advertising Department: ads@flagpole.com or 706-549-0301.
Exercise Studios
Balance
160 Tracy St., Unit 1 · 706-546-1061 · balancepilatesathens.com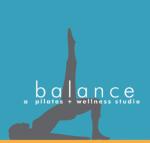 Balance offers private and group classes in Pilates and GYROKINESIS®. Both exercise modalities increase abdominal and pelvic strength, help maintain or increase spinal integrity, and are adaptable to all body types and levels of experience. By crossing the boundaries of fitness and rehabilitation, Balance caters to the needs of a diverse clientele of women and men, young and old, athlete and osteoporosis sufferer.
Blast
1075 Baxter St. · 706-559-4858 · livetheBLASTlife.com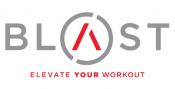 Walk. Jog. Run.
Blast is the place to get in, get out, and be fit. Delivering a full body workout that strengthens, tones, and defines every core muscle group by combining invigorating cardio and strength training. All fitness levels welcomed and classes can be tailored to help you reach YOUR ideal workout. 1st class is complimentary!
9Round Athens
Coming Soon · 706-353-6999 · 9round.com/athens

9Round Kickboxing is coming to Athens! Have you been looking for something fun & fast paced? Tired of boring silly routines? Spending too long in the gym with little to no results? Then 9Round is for you. We guarantee a high energy, friendly atmosphere that leaves you sweating and coming back for more. Come try us for FREE!
Pure Barre
191 Alps Rd. · 706-850-4000 · purebarre.com

Pure Barre is a total body workout that lifts your seat, tones your thighs and burns fat in record-breaking time. Utilizing the ballet barre to perform small isometric movements set to fantastic music, it is the fastest, most effective, yet safest way to change your body. A transformed body and clear head in one hour – it doesn't get much better than this.
Total Training Center / Chase St. Yoga
750 N. Chase St. · 706-316-9000 · totaltrainingcenter.com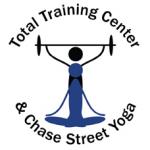 Does your work inspire you everyday? Well, Dani McCall's does! She has the blessed fortune and knowledge to help people get in their best shape. She learns about their lives and shares in their dreams and goals. Her gym and yoga studio are filled with compassion and laughter. This is where everyone knows your name. Train here to achieve fitness success!
YWCO
562 Research Dr. · 706-354-7880 · ywco.org

They have it all! The YWCO strives to help members reach their fitness goals whether they are preparing for a triathlon, losing weight, or simply maintaining an active lifestyle. Offering: personal training, fitness and aquatics classes. Their facilities include: heated, indoor pool; Pilates Reformer Studio; weight room; sauna; whirlpool; soccer fields; gymnasium; fitness rooms, and walking trail.
---
Health & Healing
Athens Regional Health System
1199 Prince Ave. · 706-475-7000 · athenshealth.org

Athens Regional Health System is one of northeast Georgia's largest healthcare systems. Composed of an acute care facility with 350-plus beds, four urgent care centers, a quality network of physicians and specialists, a health maintenance organization and home health agency, they are a progressive healthcare system committed to excellence and dedicated to improving the health, wellness and quality of life of our communities.
Athens Atlas Chiropractic Center
855 Sunset Dr., Suite 8 · 706-543-5212 · athensatlaschiro.com

Since 1998, Dr. Evan Greller and the Athens Atlas Chiropractic Center have been treating patients using a light force method of spinal correction. Many athletes respond well to our treatment of conditions including headaches, injuries, joint, nerve and lower back pain. This gentle method is effective and safe for young and old to regain and maintain a healthy spine and body.
Healing Arts Centre
834 Prince Ave. · 706-613-1142 · healingartscentre.net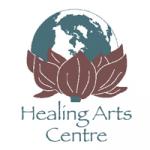 The Healing Arts Centre is a soulful playground for the community. Services include a full service herbal pharmacy providing the highest quality nutritional supplements (Remedy), a yoga studio offering an array of classes and events (Sangha), and a team of well trained therapists providing massage, Kinesiotaping, Yoga Therapy, and counseling. Gift certificates available in any amount for any service.
Mindful Living Center
mfhealy@bellsouth.net · 706-543-0162 · mindfuliving.org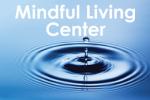 Mindfulness-Based Stress Reduction workshops and individual sessions. Ancient wisdom and modern science are blended in this workshop, creating one of the most effective programs for healthy and happy living available today. Includes mindfulness meditation, body scan, and yoga. Classes held at ARMC; Mike Healy is certified to teach MBSR by the Center for Mindfulness, University of Massachusetts and RYT200.
Thrive Integrative Medicine
2080 Prince Ave. · 706-850-2000 · thrivespace.net

Thrive offers medical modalities such as acupuncture, traditional Chinese medicine, chiropractic, therapeutic massage, Yamuna Body Rolling, nutritional counseling, wellness coaching and Rolfing; making it a one-stop-shop for natural health & wellness in Athens. Check out their rotating schedule of weekly classes and course series in Tai Chi, yoga, meditation and Pilates – all designed to keep you aligned and in excellent health.
AthHalf Health and Fitness Expo
The Classic Center · athhalf.com

The AthHalf Health and Fitness Expo will be held at the Classic Center on Saturday, October 18, 2014 from 12pm to 6pm. Packet Pick-Up for all registered runners will be at the Expo as well as bargains on running and fitness merchandise, free samples of nutritional products, demonstrations of fitness gear, and all sorts of health and fitness exhibits related to running, walking, and overall wellness. The Expo will be open to all and free of charge.
---
Nutrition
Juice Up
283 E. Broad St. · 706-395-6684 · juiceupcafe.com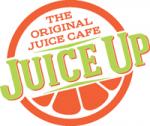 Juice Up is a locally owned juice cafe located in downtown Athens. They use 100% fresh produce to make delicious and nutritious made-to-order juices. Order a juice off of the menu or create your own combination. Packed full of vitamins and nutrients, juices are the best way to give your day a natural boost. They also offer smoothies, teas, vegetarian wraps, and cleanses.
---
Recreational Fitness
Athens Vertical Pole Dance Academy
160 Tracy St., Ste. 6 · 706-347-3708 · avpda.com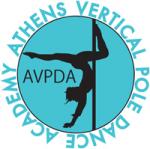 Athens Vertical Pole Dance Academy (AVPDA) offers a unique and fun way to get fit. Classes are small and designed to give students the opportunity to learn the fundamentals of pole dance while building strength, flexibility, and coordination. Pole dancing is a form of aerial art that promotes confidence, better health, and is just loads of fun! Located inside Canopy Studio.
Broad River Outpost
7911 Wildcat Bridge Rd., Danielsville · 706-795-3242 · broadriveroutpost.com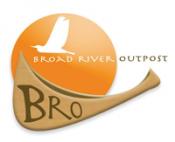 Kayak/canoe rentals, camping and hiking! Floating your boat on the Broad River for 30+ years with a 6 mile "Mild-n-Scenic" or "Wet-n-Wild" [er] section or up to 70+ miles of river to choose from. Solo and group campground sites are for paddlers only. BRO is minutes away [23 miles] from Athens. Open March thru October. Restaurant open weekends May-September.
---
Training Gear
Fleet Feet Athens
1694 S. Lumpkin St. · 706-207-5054 · fleetfeetathens.com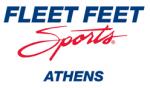 Fleet Feet Athens is a specialty running & walking store dedicated to helping people find the best information, support, highest quality and best gear to help them lead a healthy and active lifestyle. They host multiple group runs, training programs for all distances, and group events throughout the year.
---
Yoga
Athens Yoga Therapeutics
1492 Prince Ave. · 706-207-5881 · athensyogatherapeutics.com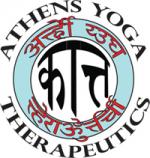 Sharing traditional yoga in Athens since 1995. Offering private yoga and yoga as therapy, Thai yoga massage, private conscious care giving applying the principles of yoga to assist elders or people with special needs to have customized movement programs, good food and present loving company, and earth skills workshops specializing in edible and medicinal plants.
Bikram Yoga
398 Foundry St. · 706-353-9642 · bikramathens.com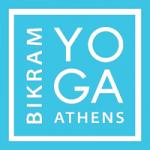 Runners come stretch out your tight legs after the race! Bring your race number in for a FREE class. Bikram Hot Yoga helps athletes train better by increasing endurance, focus, lung capacity, strength, and flexibility while reducing common overuse injuries. See why every athlete needs yoga in their training routine! Classes daily. Located behind the Classic Center.
Like what you just read? Support Flagpole by making a donation today. Every dollar you give helps fund our ongoing mission to provide Athens with quality, independent journalism.