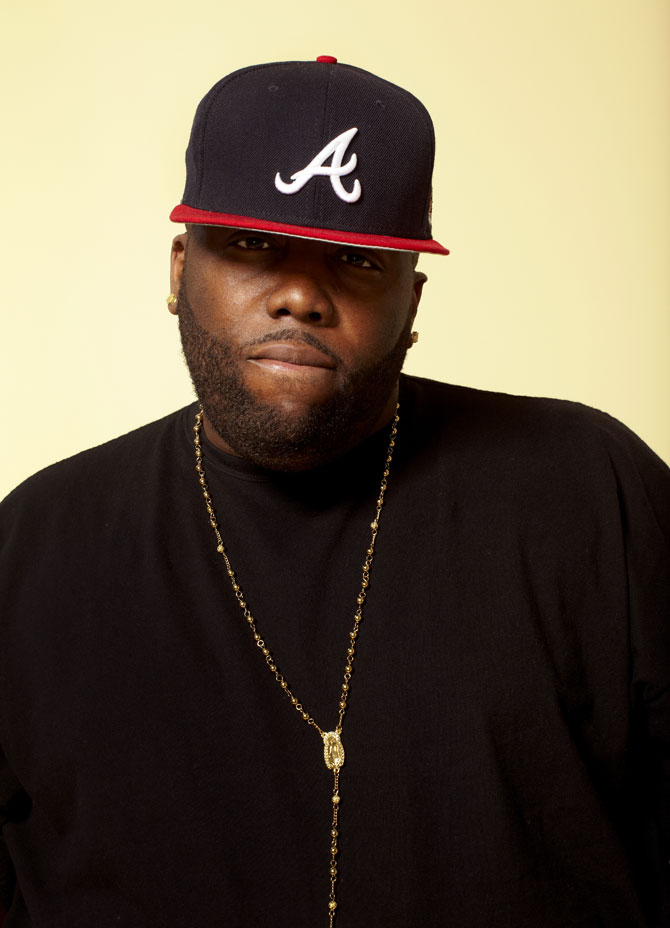 2012 has been Killer Mike's year. Once a sideman relegated to guest spots on OutKast tracks and Lil' Jon club bangers, his recently released solo album R.A.P. Music catapulted him into the spotlight. Enlisting Def Jux founder El-P to produce the record ensured that even the indie set would take note, but everyone quickly realized that Mike Render was the star of the show.
We should've seen it coming. Mike's scene-stealing verses on 'Kast classics like "The Whole World" and the nuclear Purple Ribbon All-Stars joint "Kryptonite" showcased the rapper in all his larger-than-life glory; on last year's PL3DGE, he finally seemed to come into his own. But R.A.P. Music was a different animal altogether. Bold, brash and relentlessly forward-thinking, the album instantly cemented Mike's legacy—not only in the Atlanta hip-hop community, but in the wider rap world, too.
Killer Mike's set this past September at the Hopscotch Music Festival in Raleigh, NC was packed to the gills. The (mostly white) audience shouted eagerly along with every contentious couplet, emboldened by the bass but no doubt by the message, too: "Fuck Ronald Reagan," went the inter-song chant, and the crowd ate it up.
But it's not as simple as all that. "I don't trust the church or the goverment/ Democrat, Republican," Mike asserts on R.A.P. Music's "Untitled." At his Hopscotch gig, he wore a t-shirt that read "DO DOPE FUCK HOPE." When I interviewed him a few months ago for another publication, sitting in the modest Atlanta barbershop he owns, he seemed far more concerned with hyperlocal issues than national ones.
This is the duality of Killer Mike. His breakthrough album is his angriest and most uncompromising to date. He brings suburban white kids to new levels of ecstasy and awareness while openly lambasting the system that privileges them. He is provincial; he cannot be contained. Mike still rocks the A cap, but his music—like its complicated message—is universal.
Like what you just read? Support Flagpole by making a donation today. Every dollar you give helps fund our ongoing mission to provide Athens with quality, independent journalism.